Craft Rooms & Hobby Areas
Organization and Storage Solutions Crafted For You
Whether you call it a craft room, hobby room, or playroom, we can all agree that the areas of your home where these activities take place tend to get cluttered and disorganized. The Tailored Closet® home organization experts can build custom storage solutions to keep your craft room and hobby area neat by providing a functional place for all of your project materials.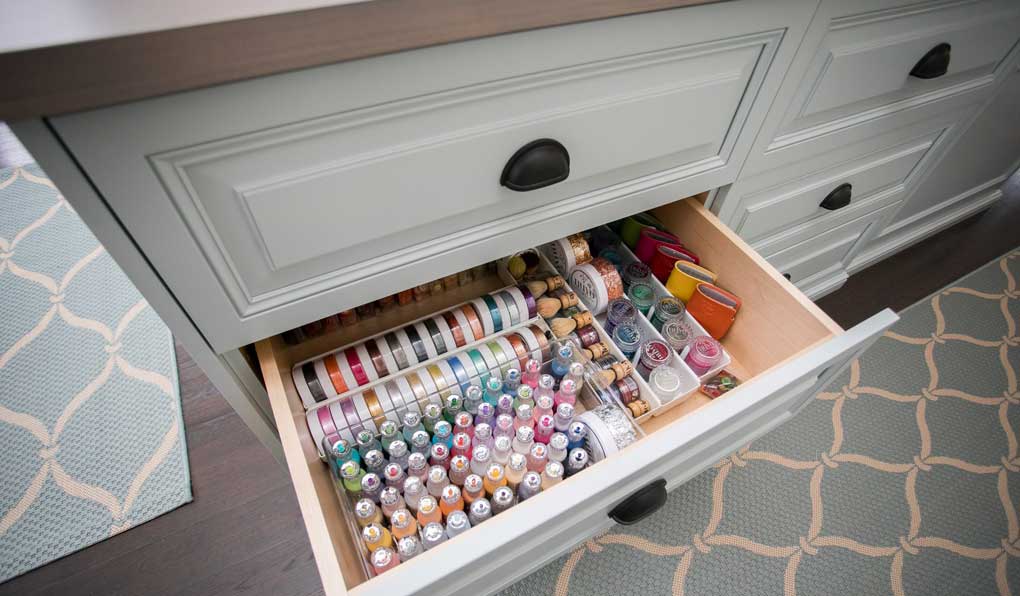 Serious crafters can hide all the clutter of supplies and projects inside custom cabinets and drawers so that when crafting is done, it's easy to return a shared room to other uses.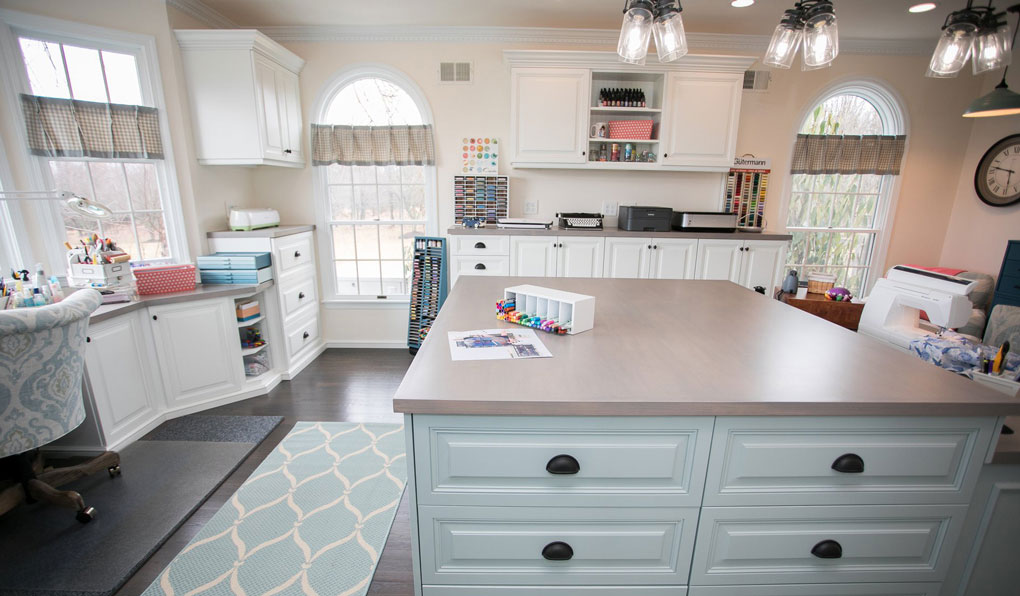 Create the craft room of your dreams with The Tailored Closet. We've got storage solutions that combine with workspaces to make crafting (and clean-up) a breeze! Let your creativity flow in a beautifully designed space that is all your own.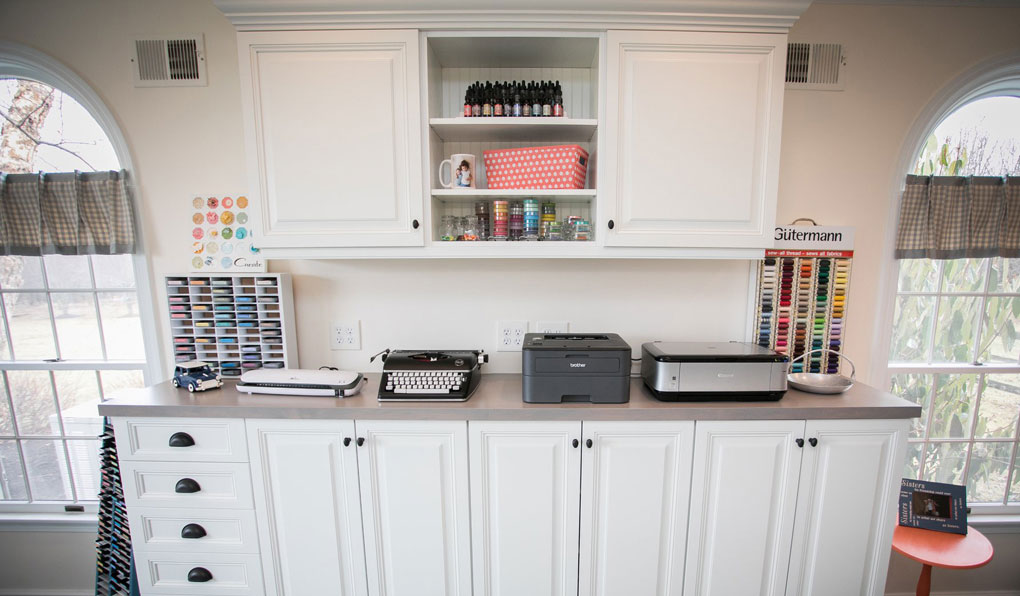 Customize your craft or hobby room with a variety of beautiful hardware finishes and styles. Make a bold statement with Matte Gold hardware or classic Oil Rubbed Bronze - all designed to compliment the wide selection of drawer and door finishes.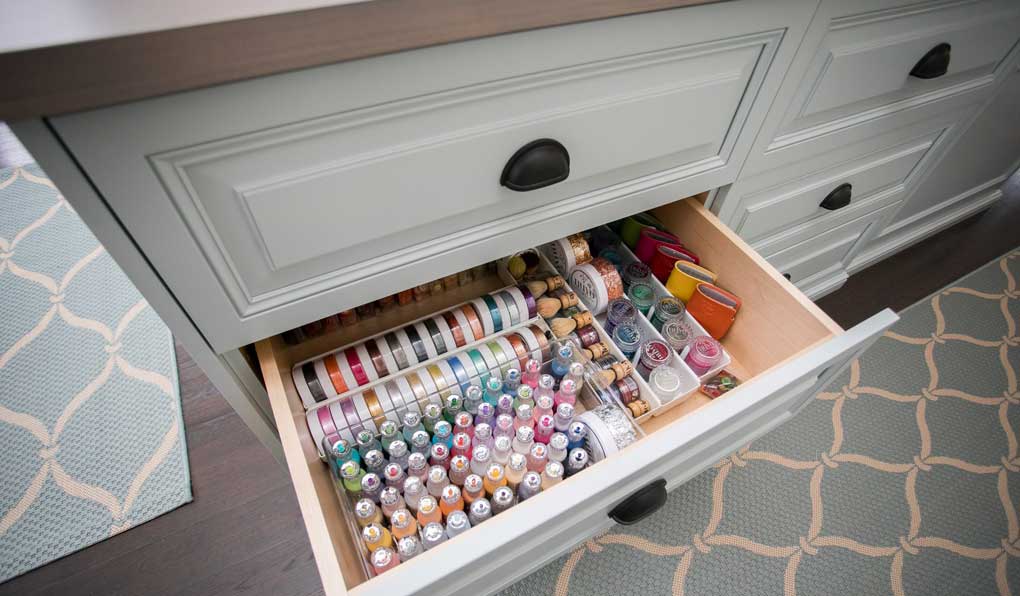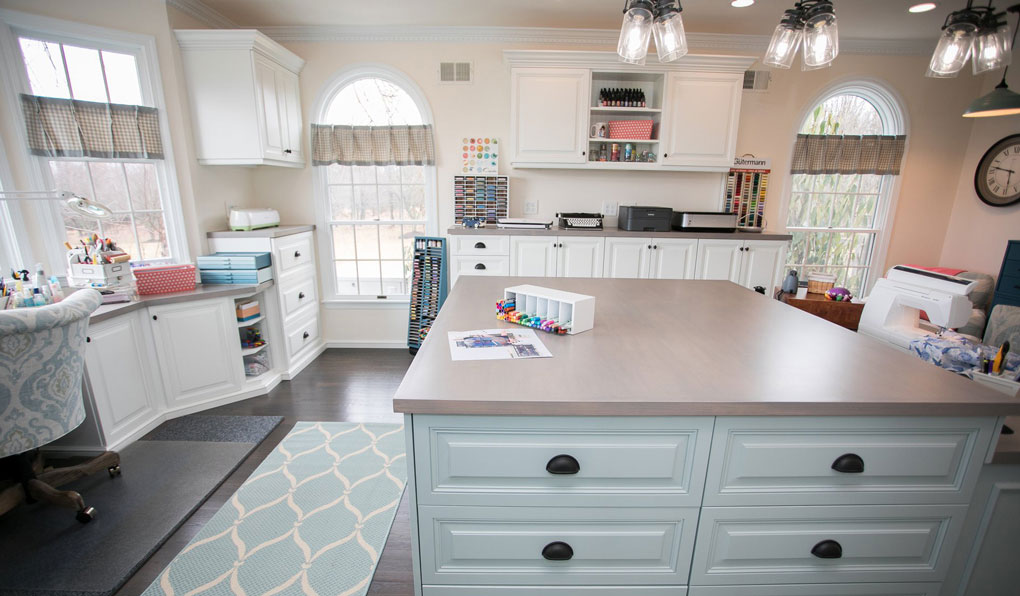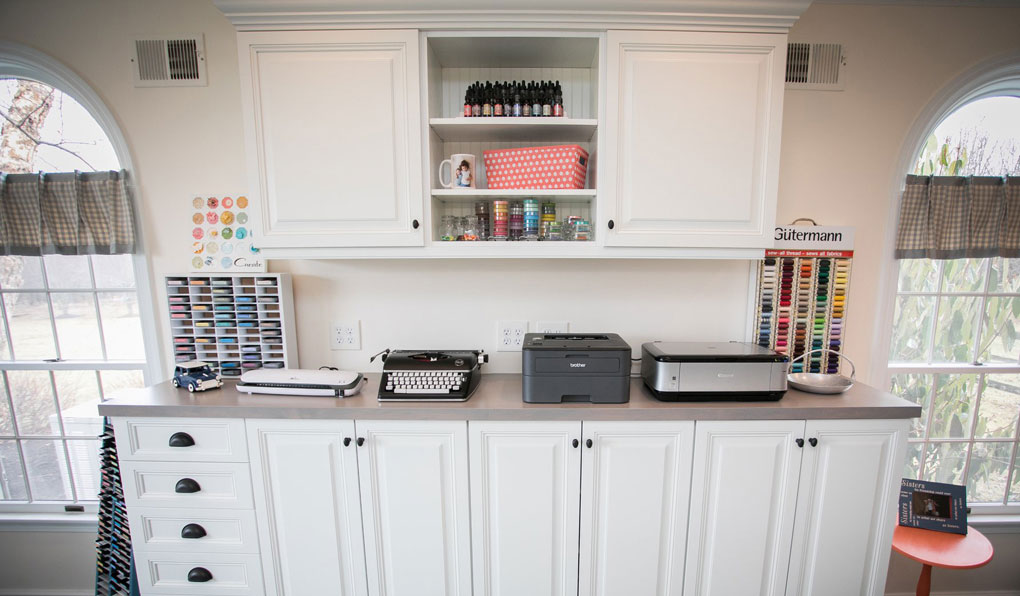 Create a More Organized Home
Hobbies and leisure-time activities are your reward for working hard. Hobbies provide an outlet for creativity and a relaxing escape from the everyday, work-a-day world. In a busy family, hobbies can take many forms and end up commanding considerable space. No matter how a room is used, between the people and things that pass through it, any room could benefit from an organization and storage design focus to clear away clutter and maximize space.
Overhead cabinets are great for organizing supplies.
Visual clutter is gone with doors and drawers that hide everything.
Lower cabinets or open shelves can hold large individual items or bins for storing small implements.
Shelves can create a library section or provide open storage for craft or sewing necessities.
An integrated sink makes cleanup quick when it's time to close up shop for the day.
An island or desk countertop design with drawers provides workspace and storage space.
Drawers can hold small supplies and tools for artwork, sewing, crafting, or any hobby your family enjoys.
Building cabinetry to suit the space with coordinating colors, finishes, and hardware brings a designer look and style to your home.
Tuck a Murphy Bed into the cabinetry design and you don't lose the guest room potential by converting to a craft/hobby room.
Convenient storage makes it easy for the kids (of any age) to learn how to be neat and organized.
A stairway landing can become an ideal crafters haven with custom cabinets for storage and countertop workspaces.
Transform a basement space into a hobby area or create space in the attic or spare room.
Design Details
Make Your Craft Room A Stylish Asset To Your Home