Closet Organization Solutions
A Tailored Closet
Not all closets are created equal. Closet space is valuable in any home and, generally, no one believes they have enough. Our closet organization specialists take the time to ask questions about the user so that the right design can be incorporated in your walk-in, reach-in, and utility closets. With exclusive add-ons like glass doors and custom accessory drawers, you can protect your wardrobe items and organize your space. Bring a sense of functionality to your closet space with cabinets, shelves, bins, racks, valet rods, and more. Create a tailored closet organization system today.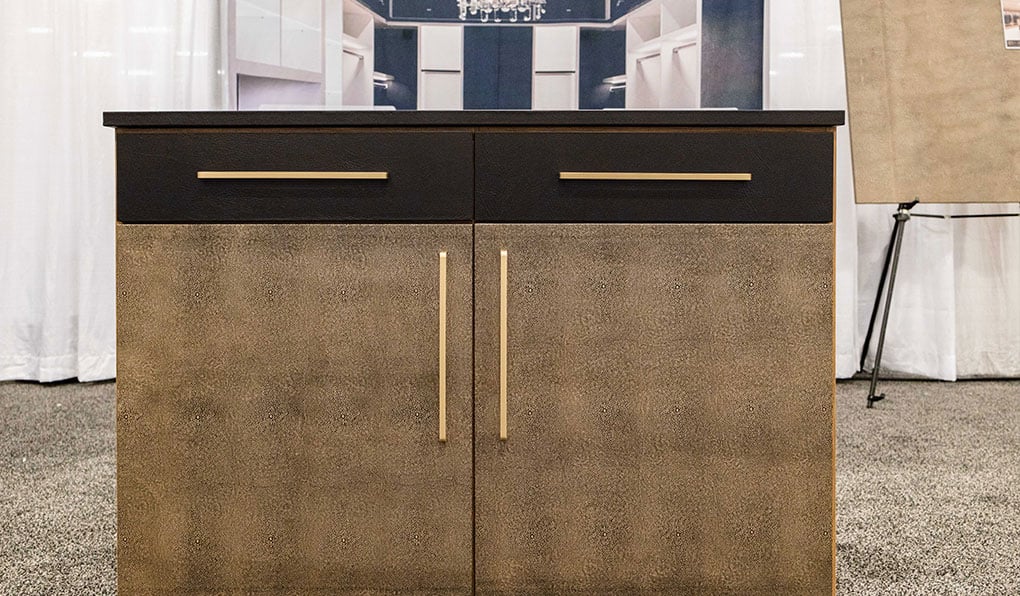 A sustainable leather veneer is a universal material that is durable and protected with a resin top-coat to stain, wear and water resistance. Available in 6 colors.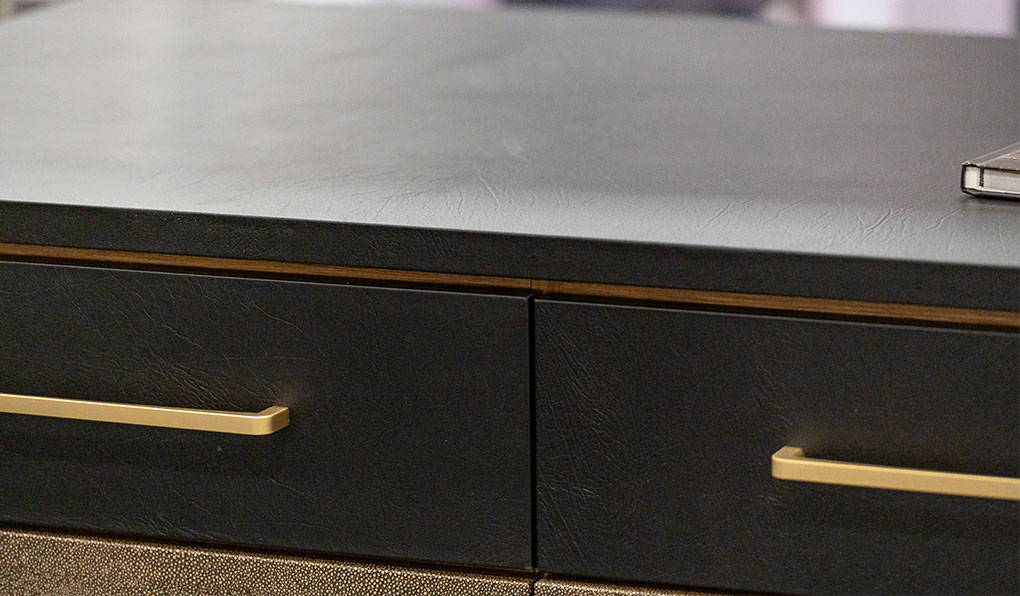 Our sustainable leather veneers add elegance to styles from traditional to contemporary and everything in between. The universal material is durable and protected with a resin top-coat to stain, wear and water resistance. Available in 6 colors.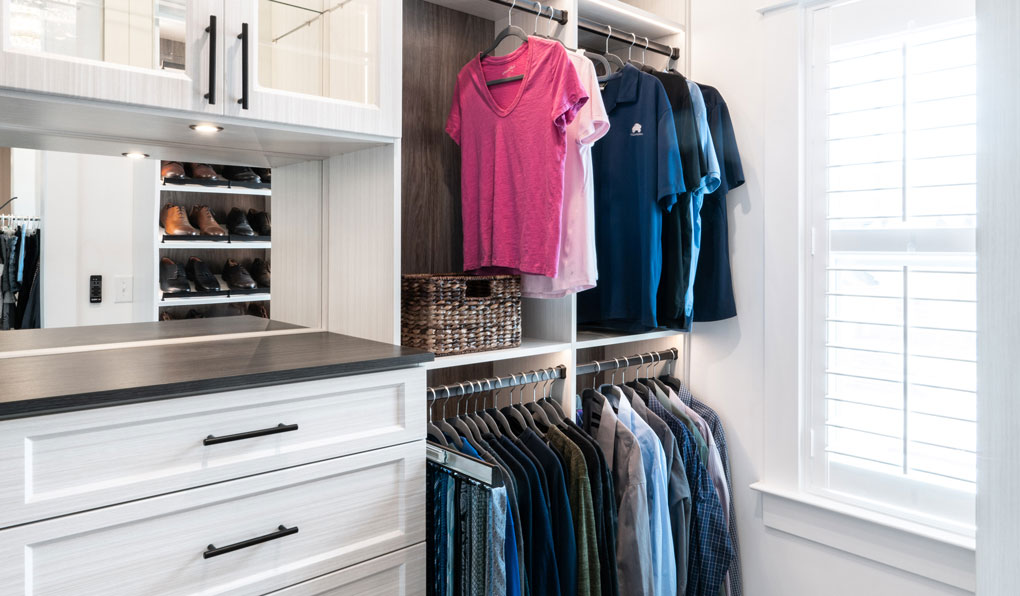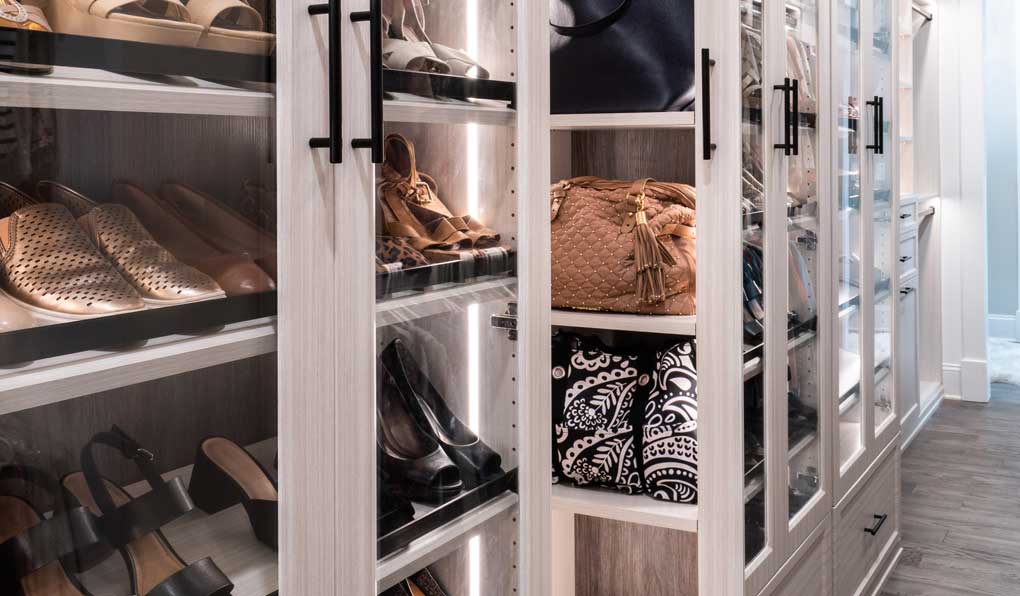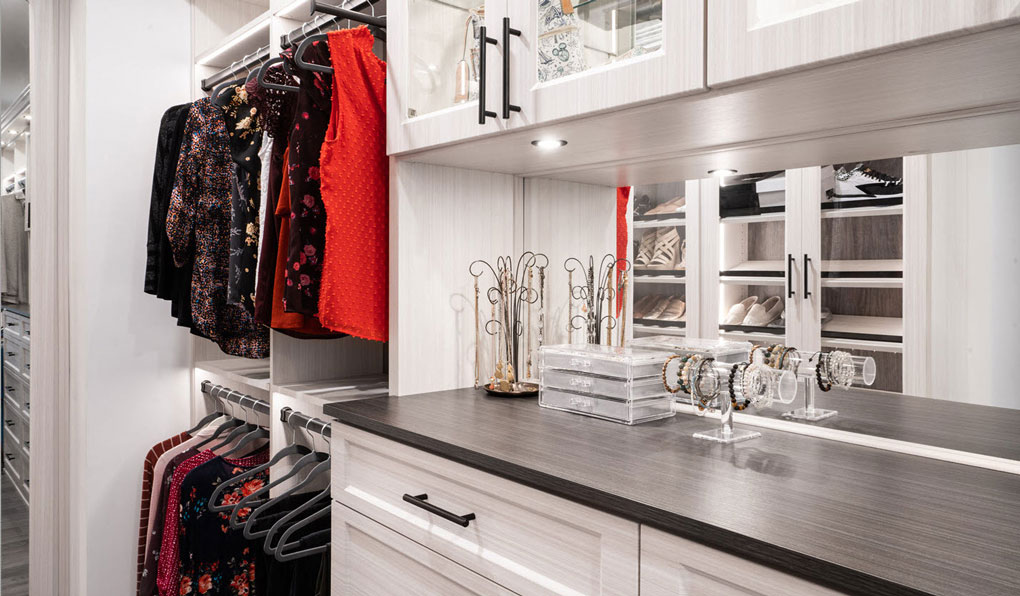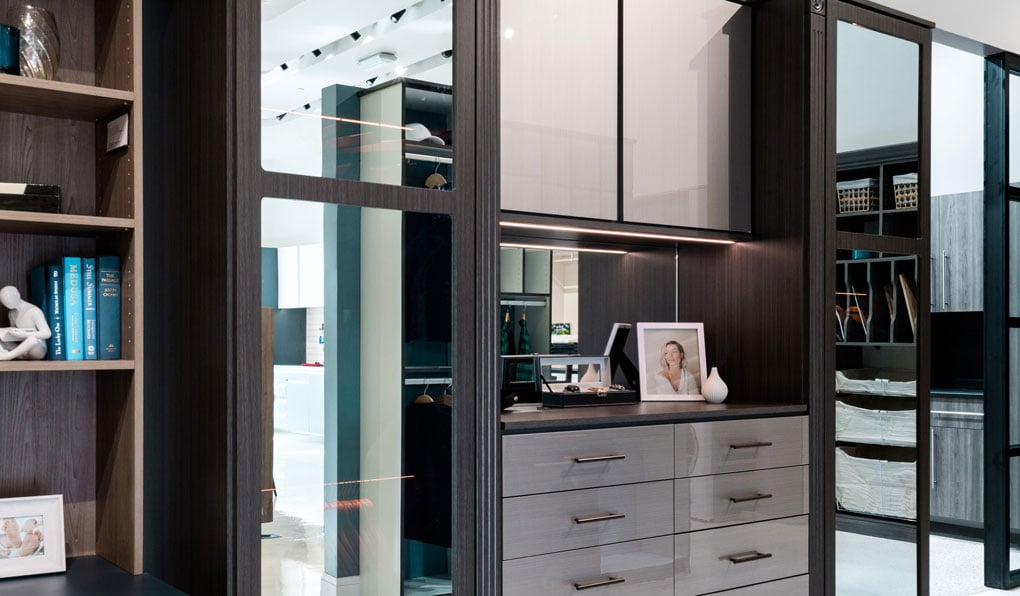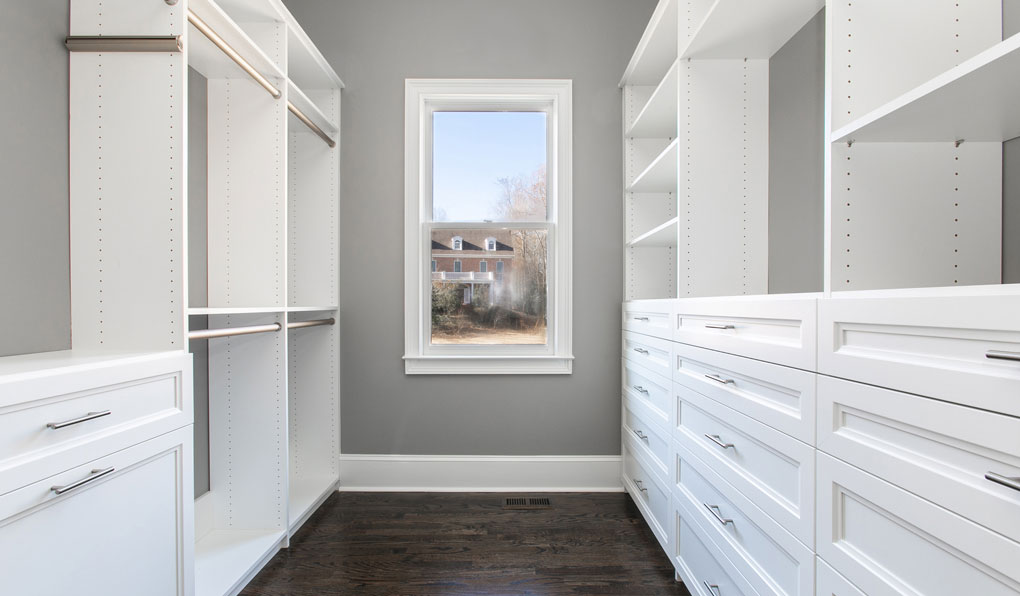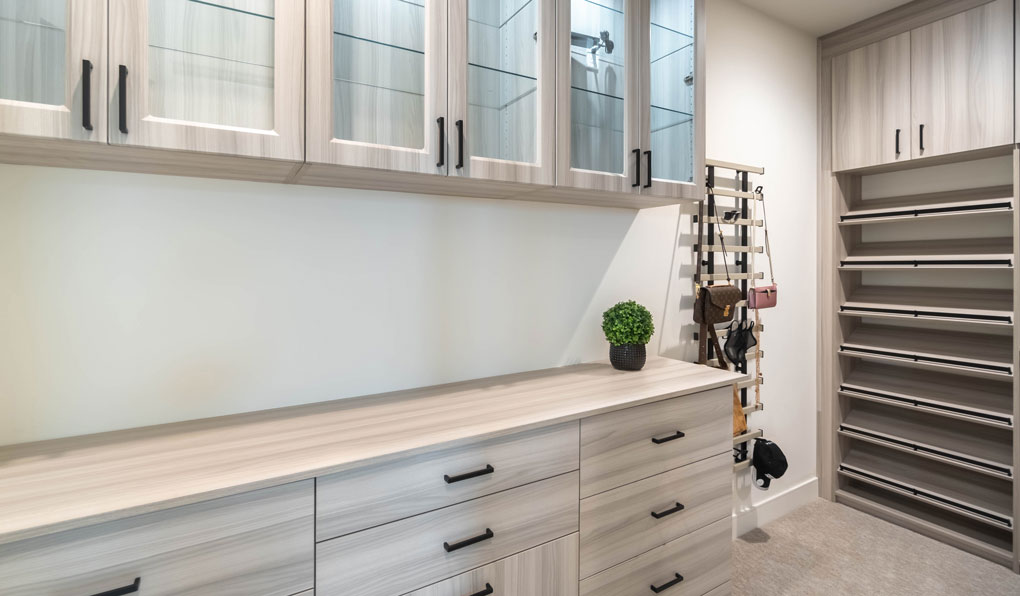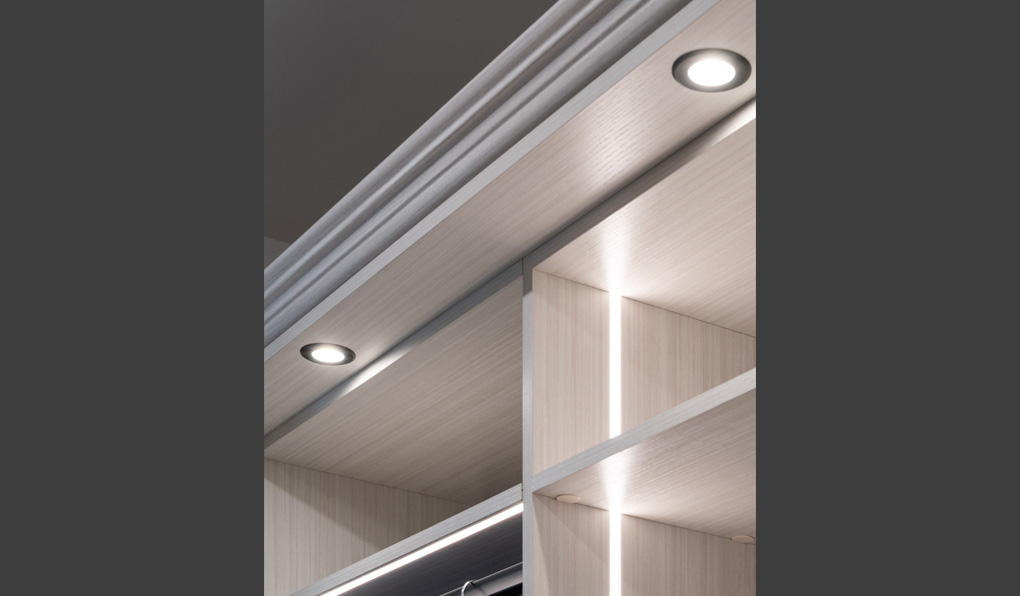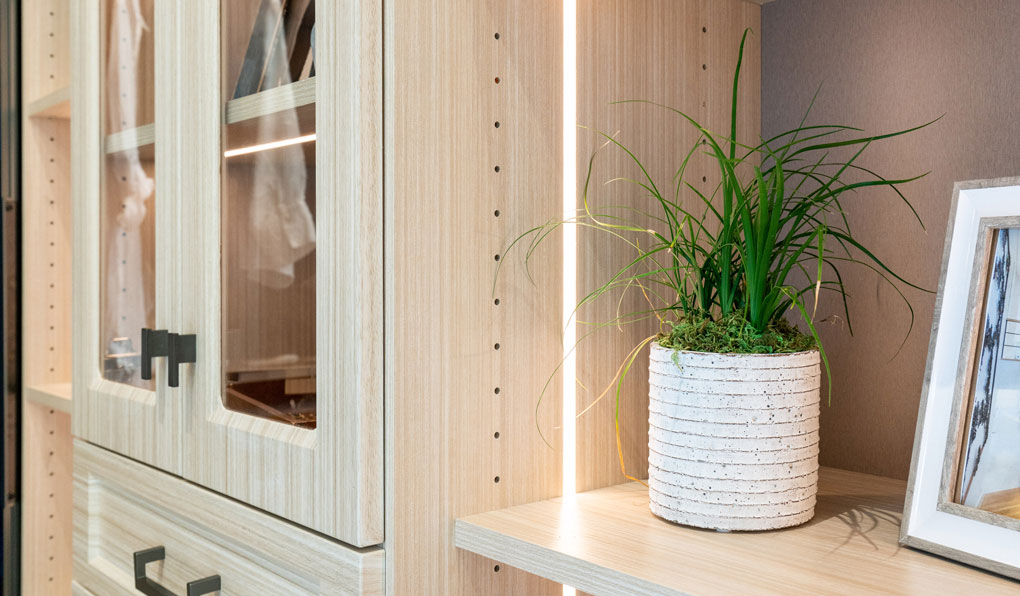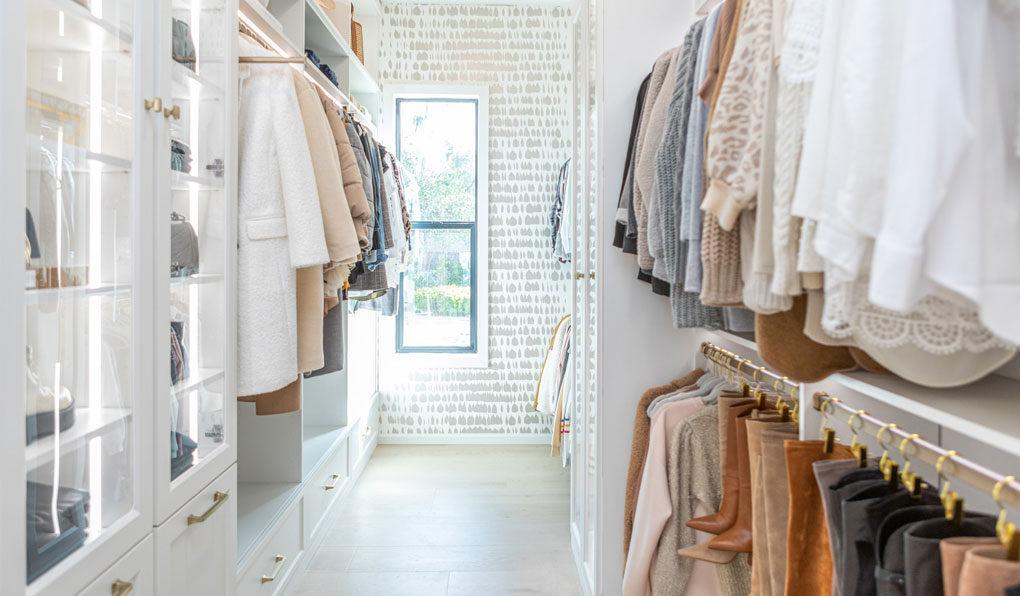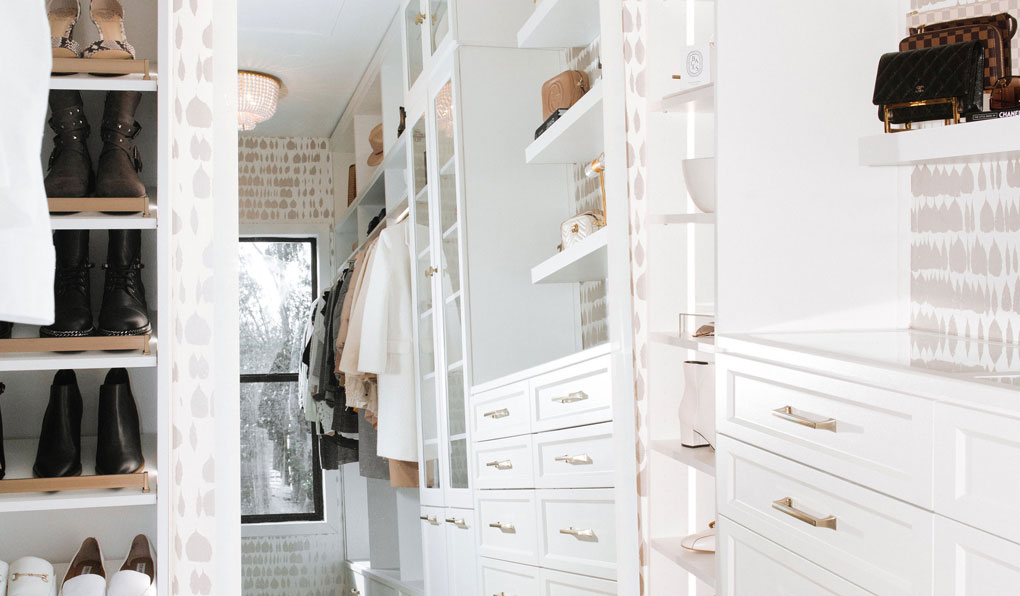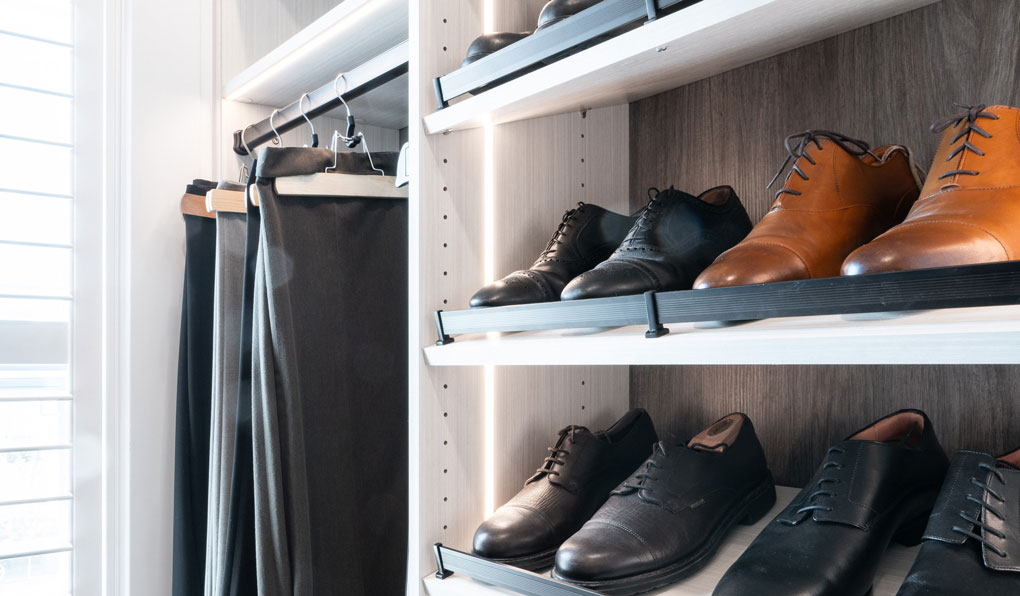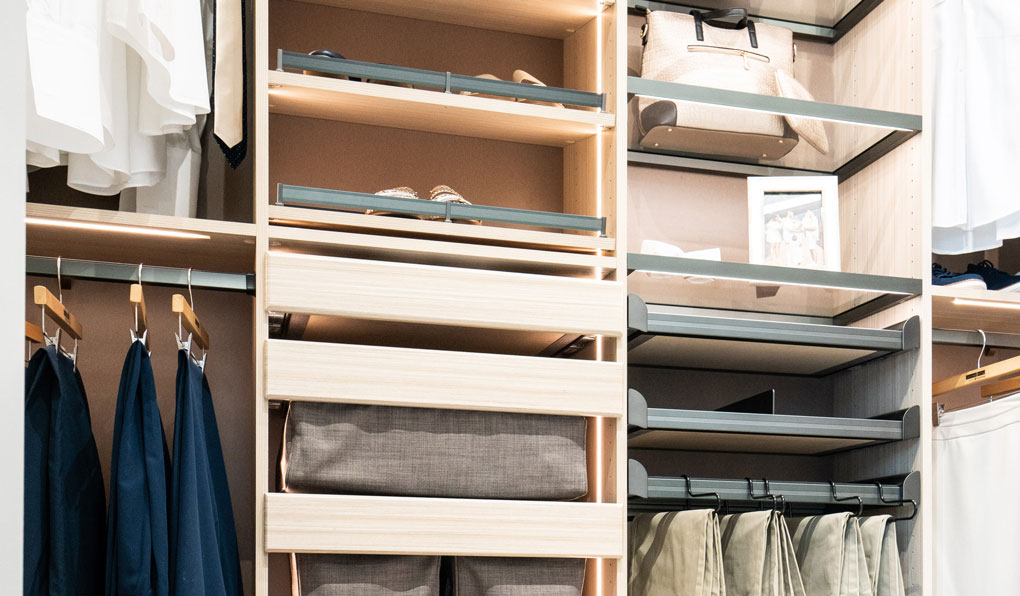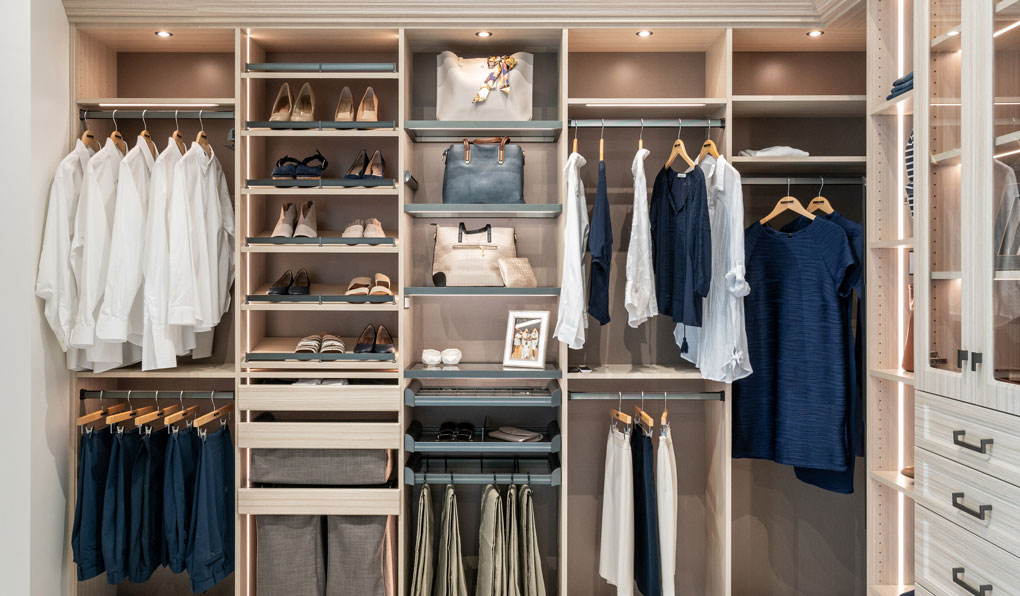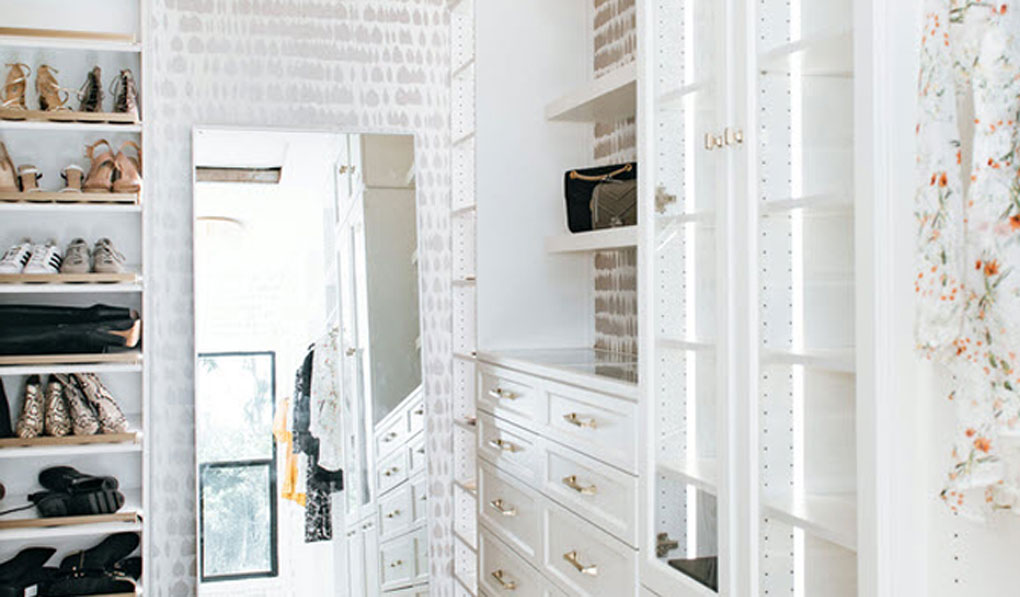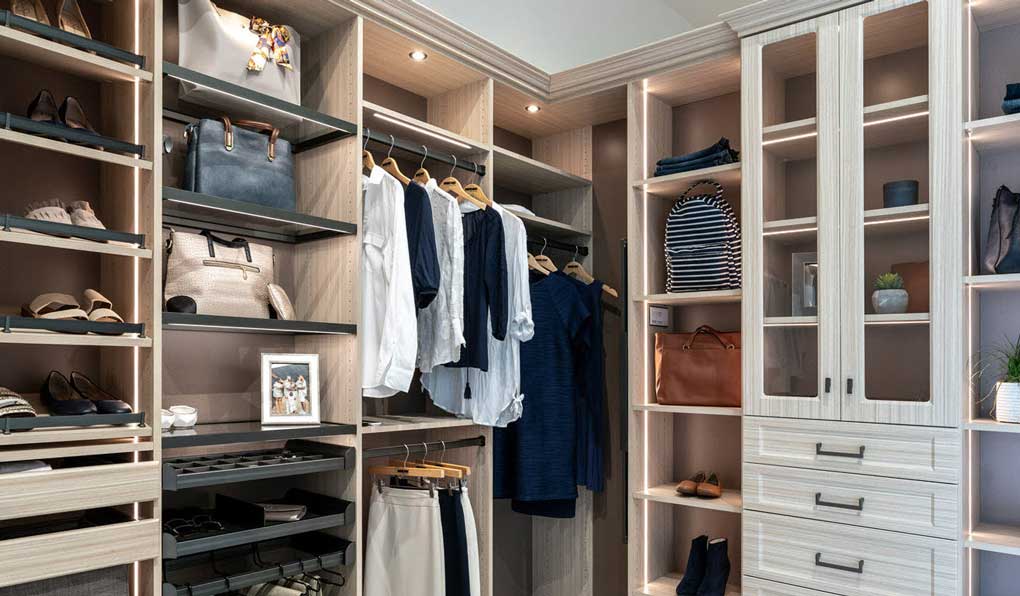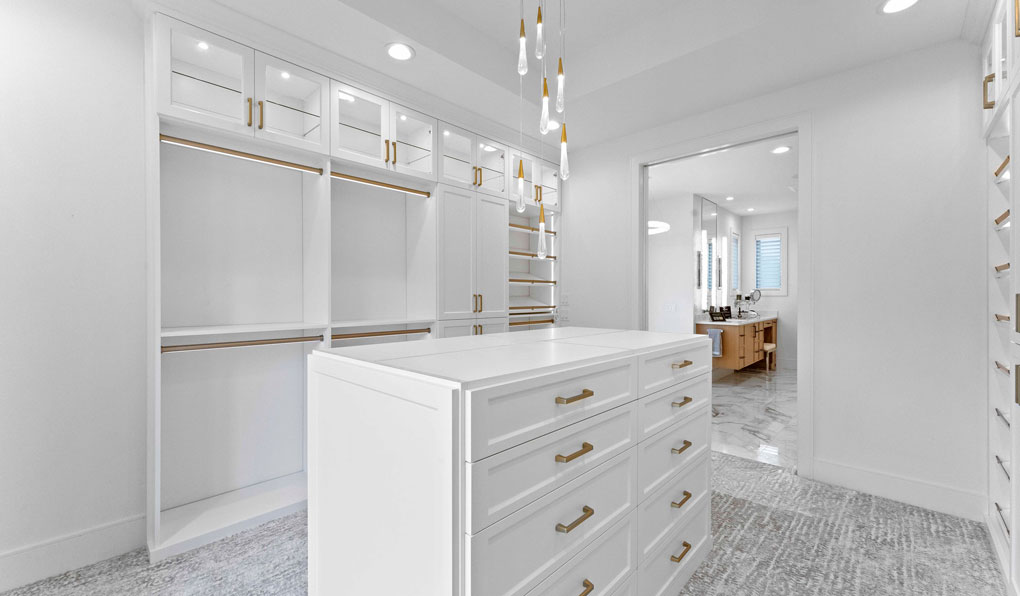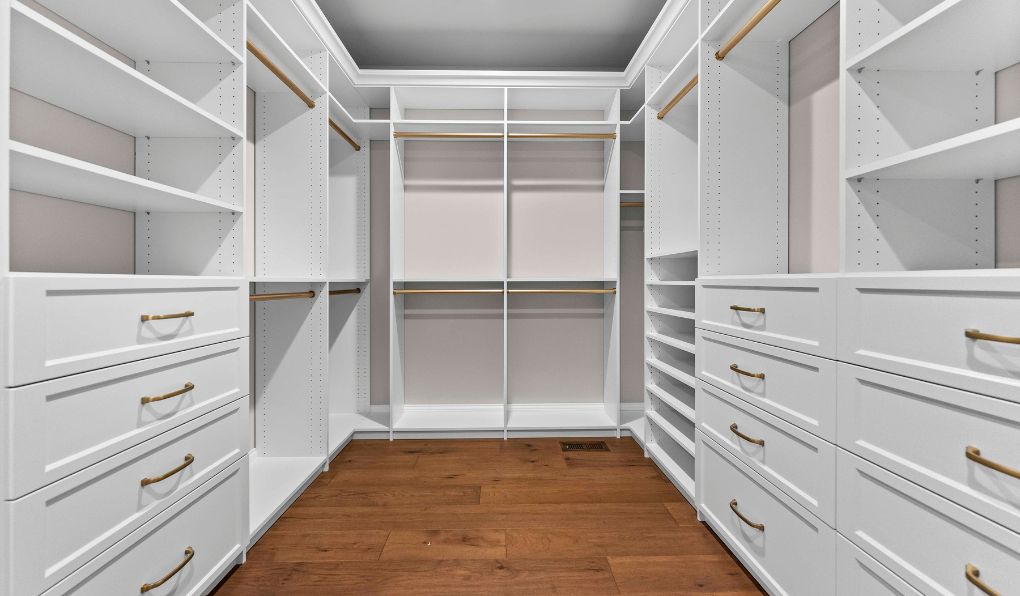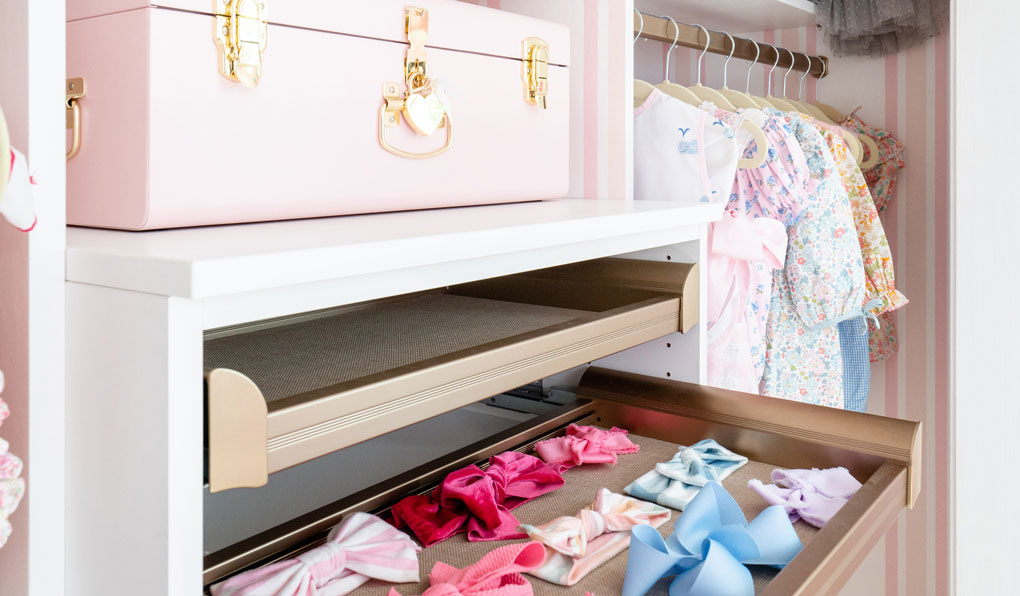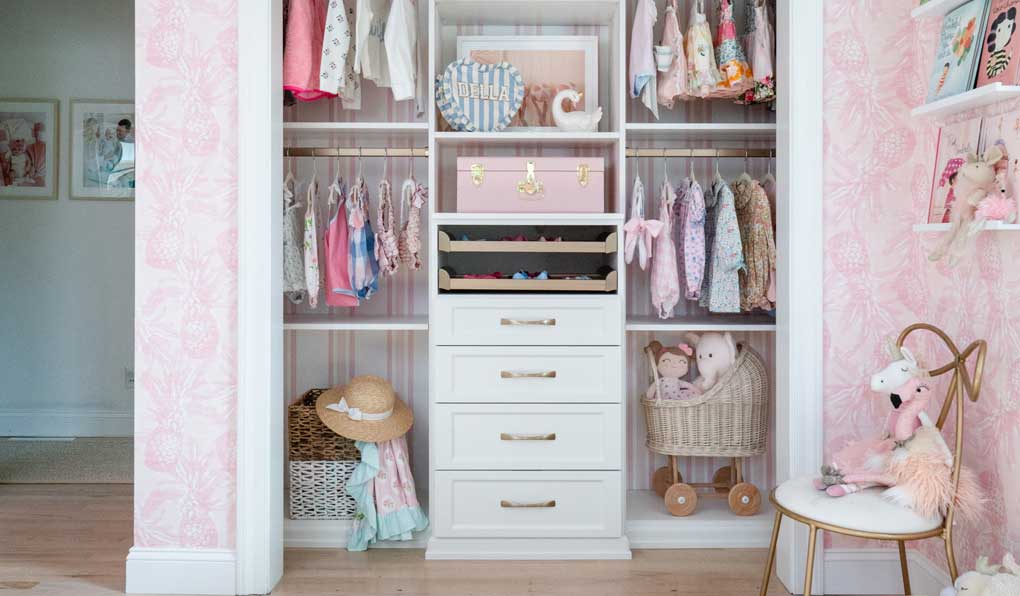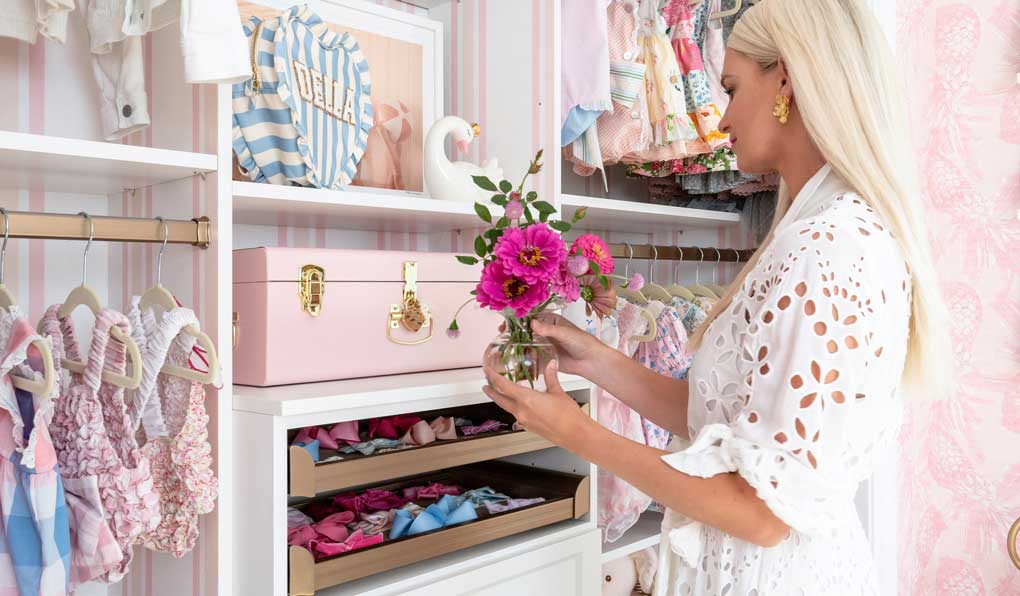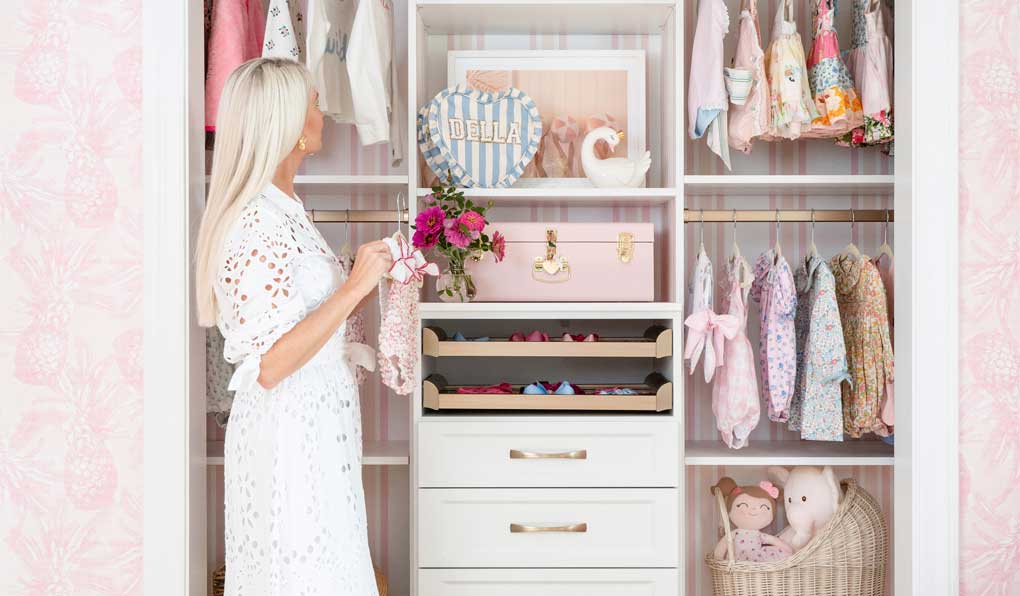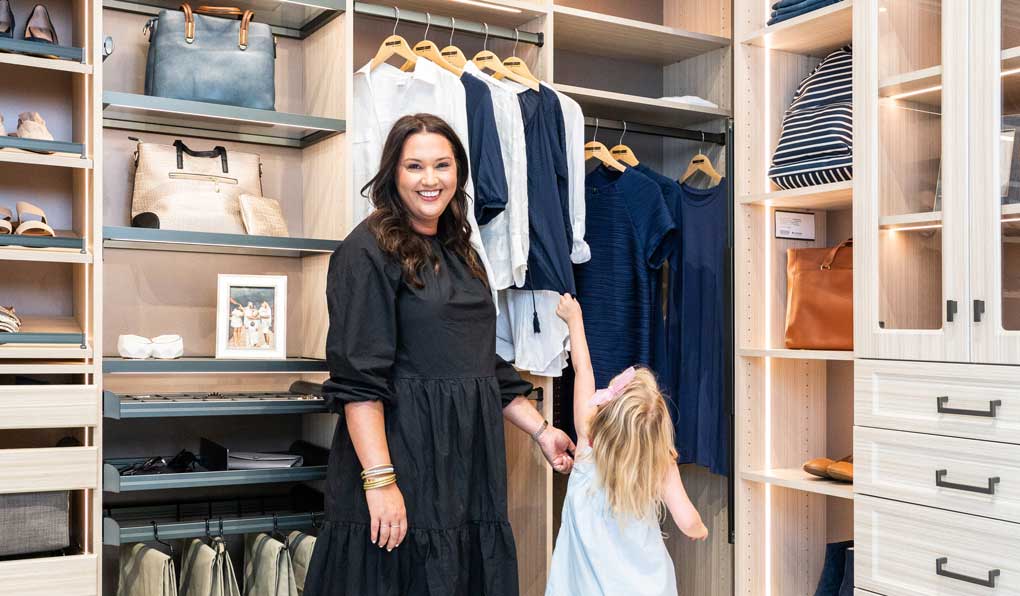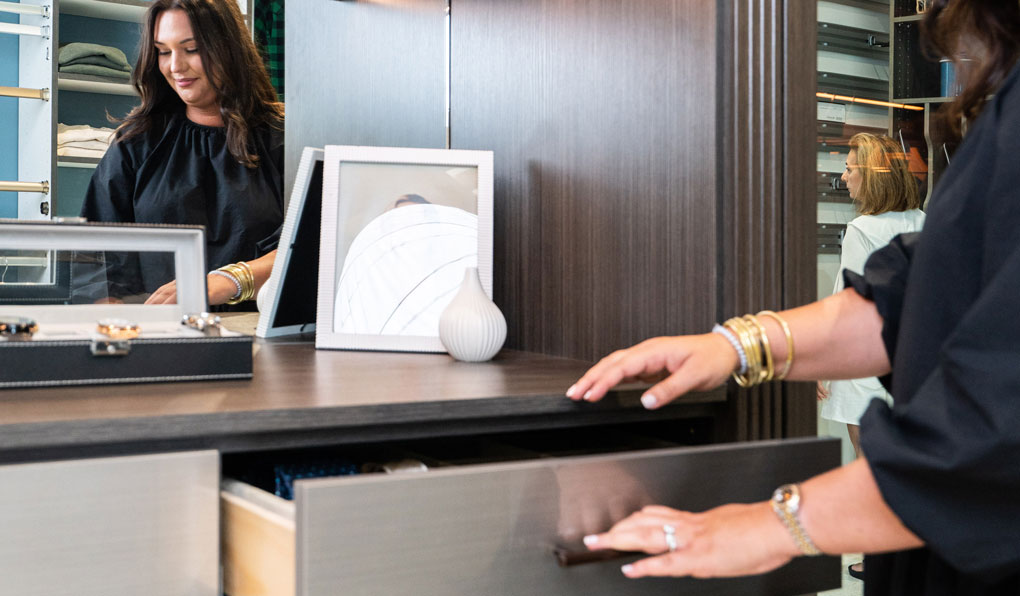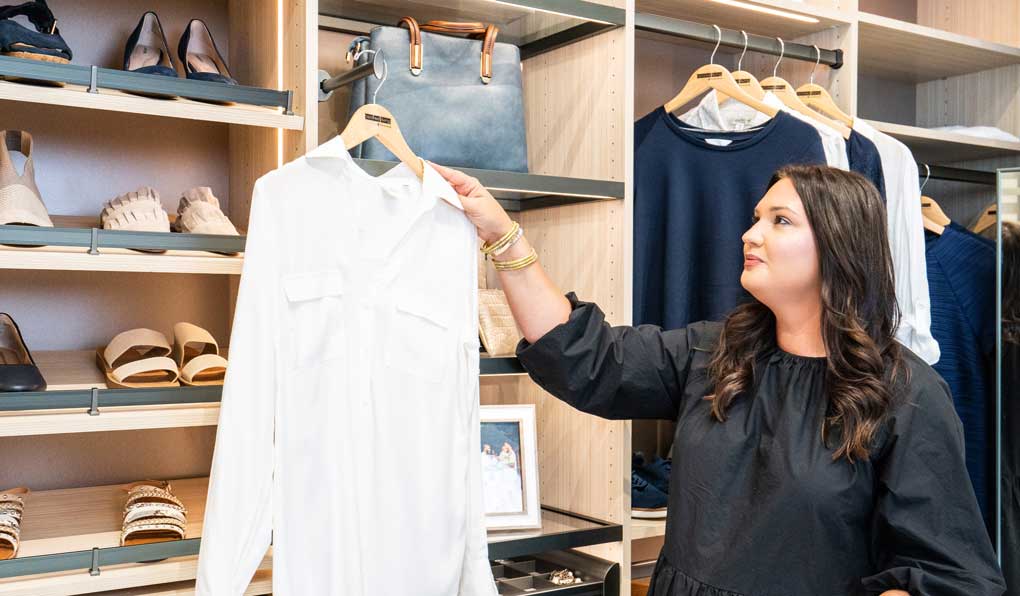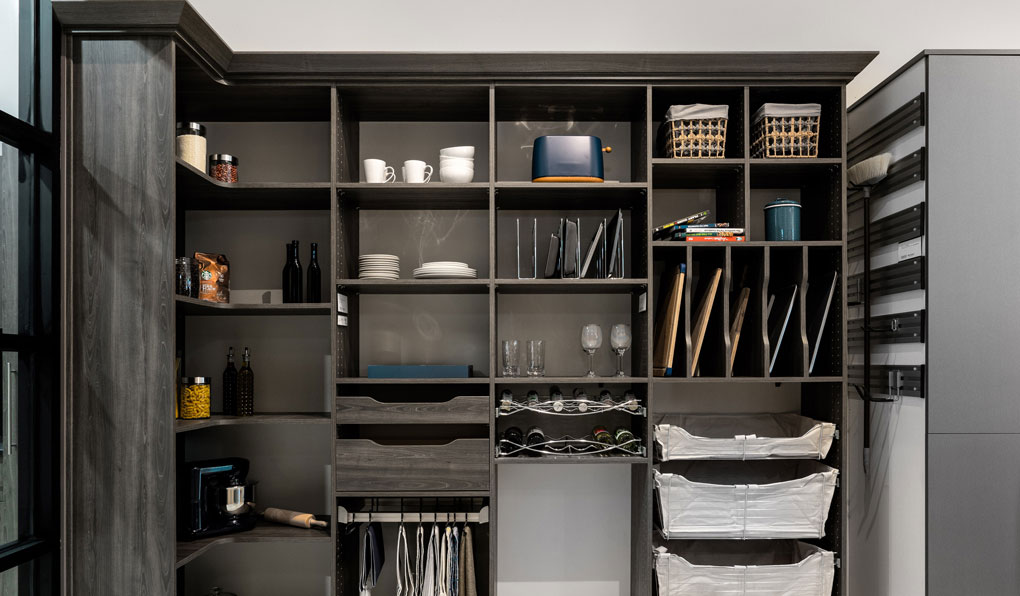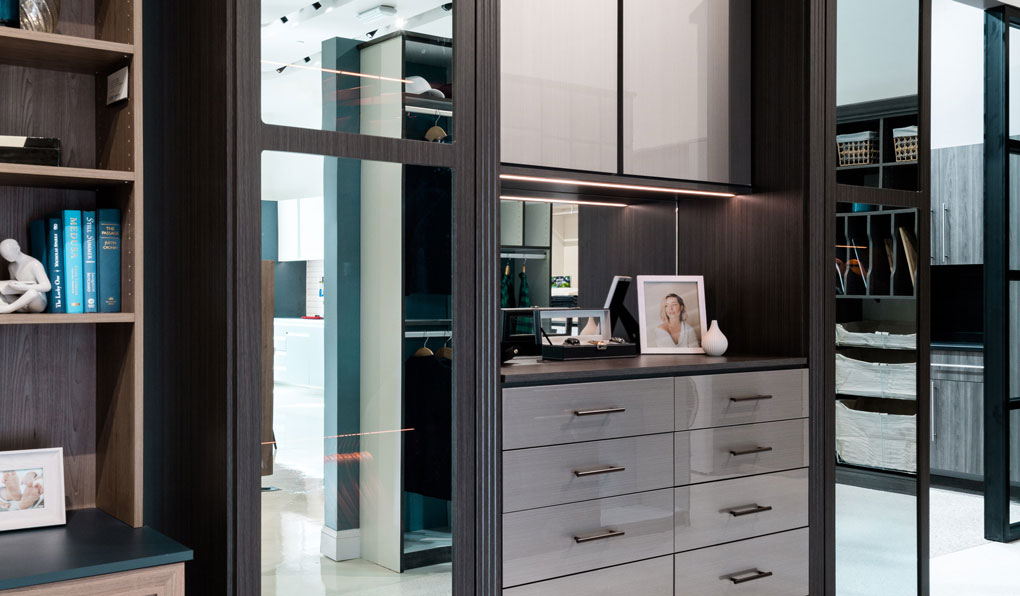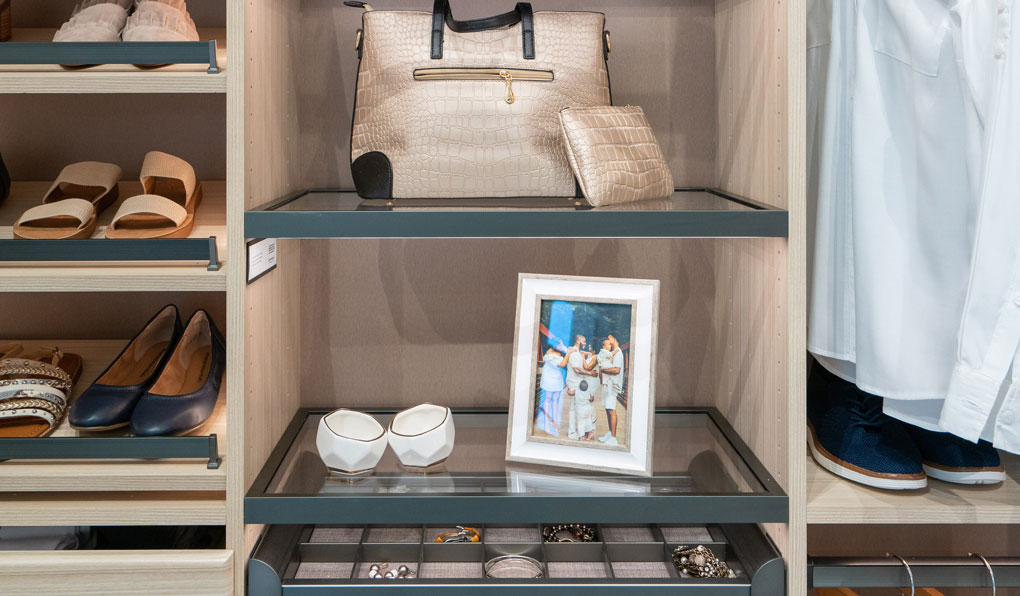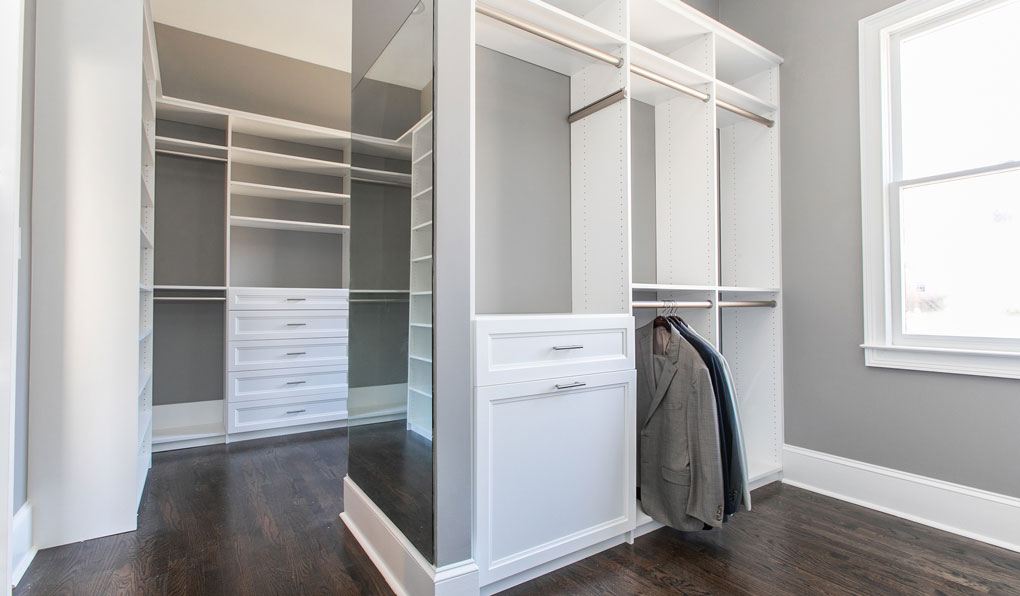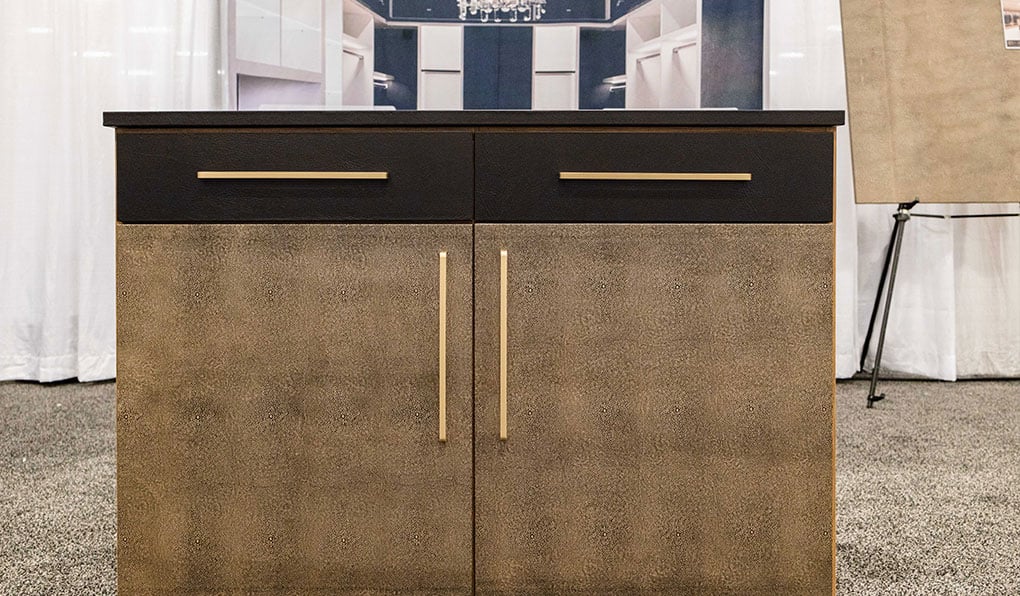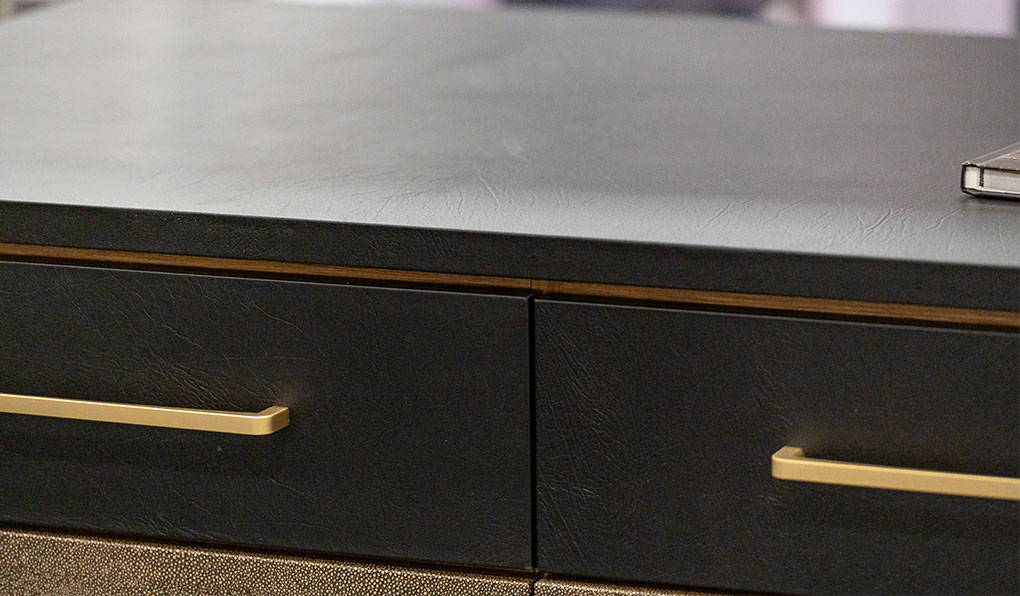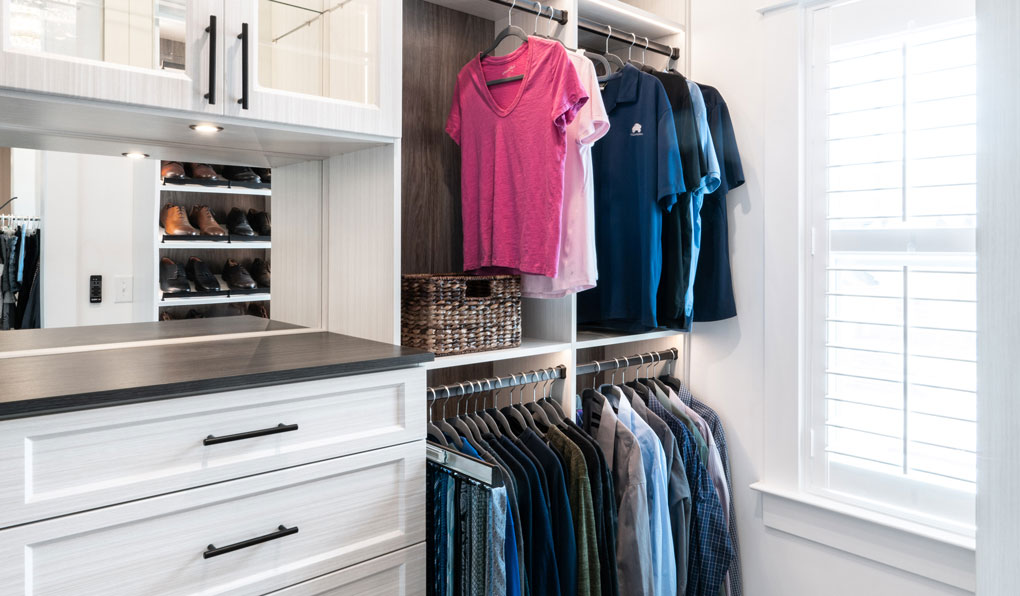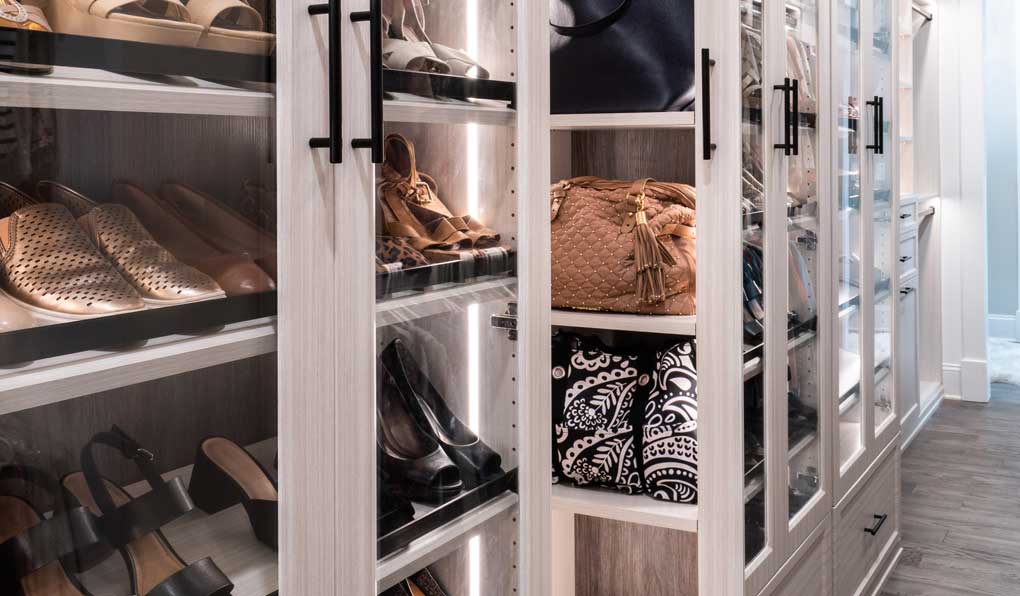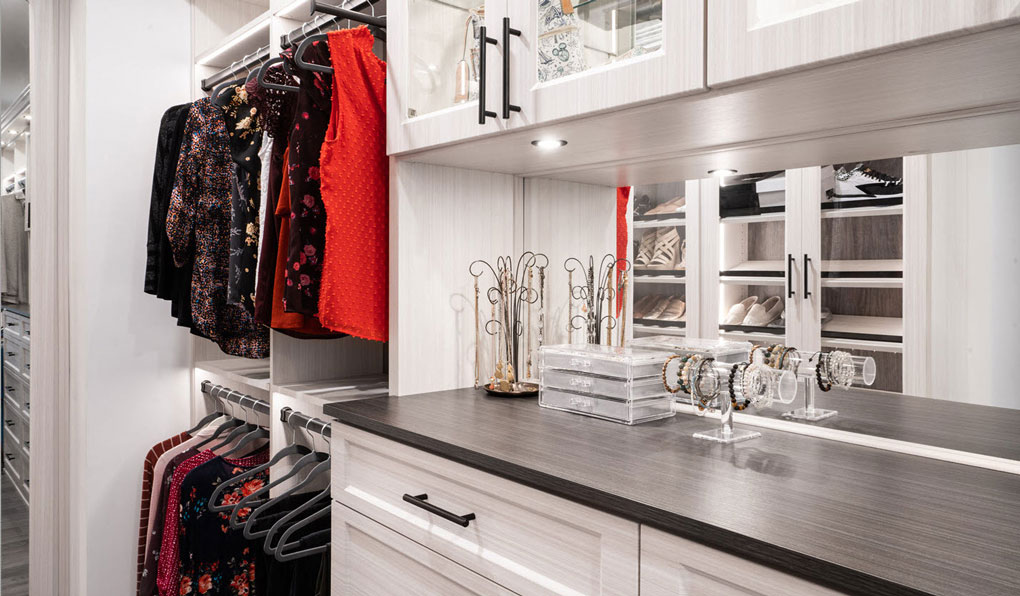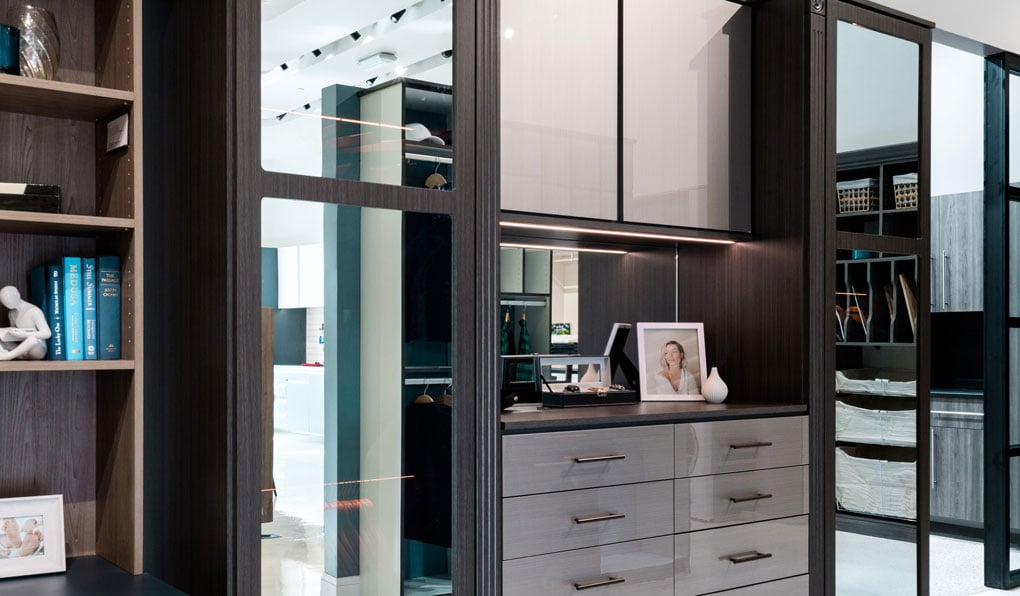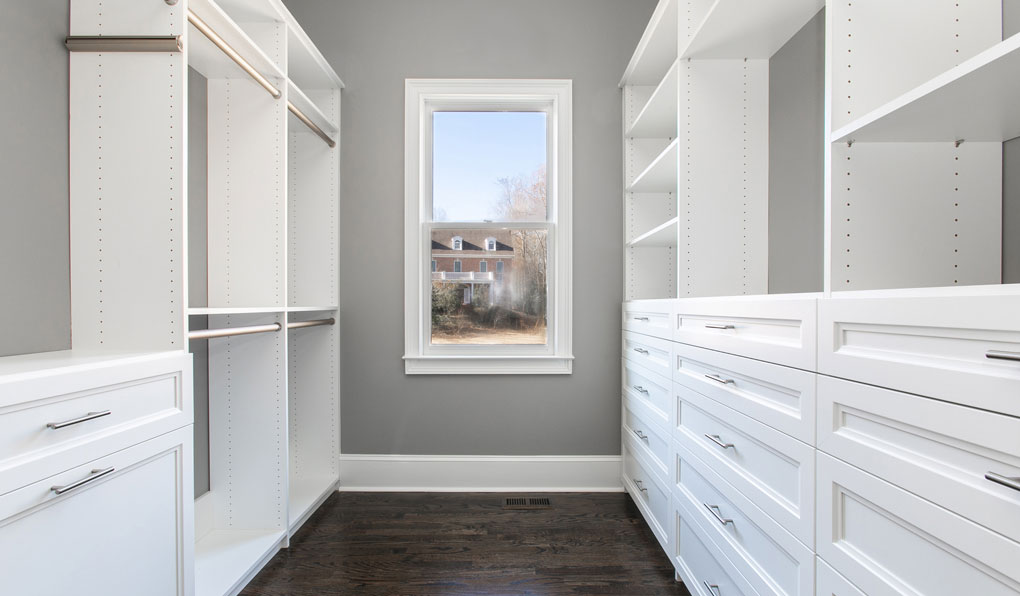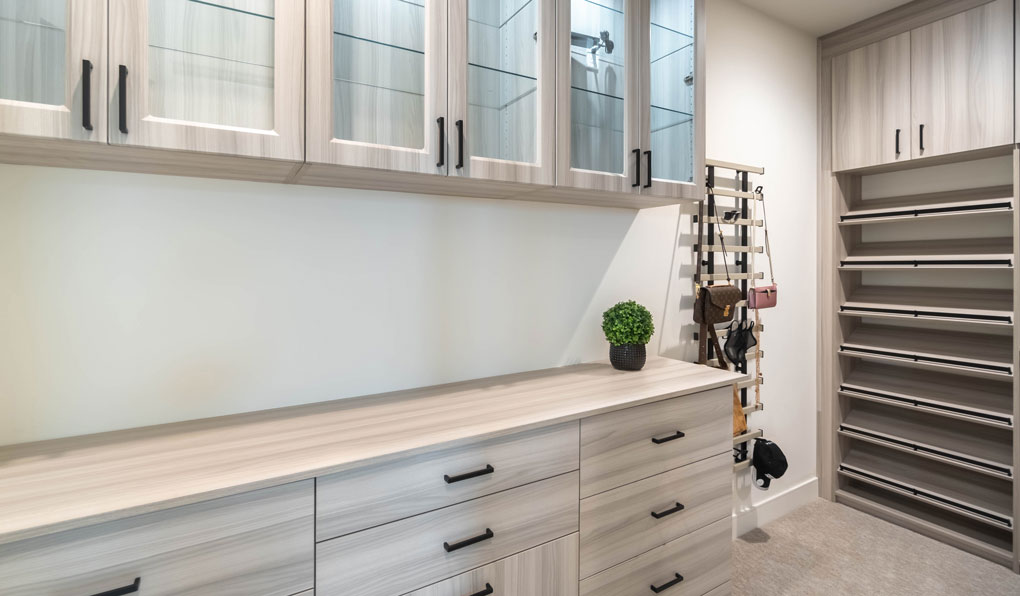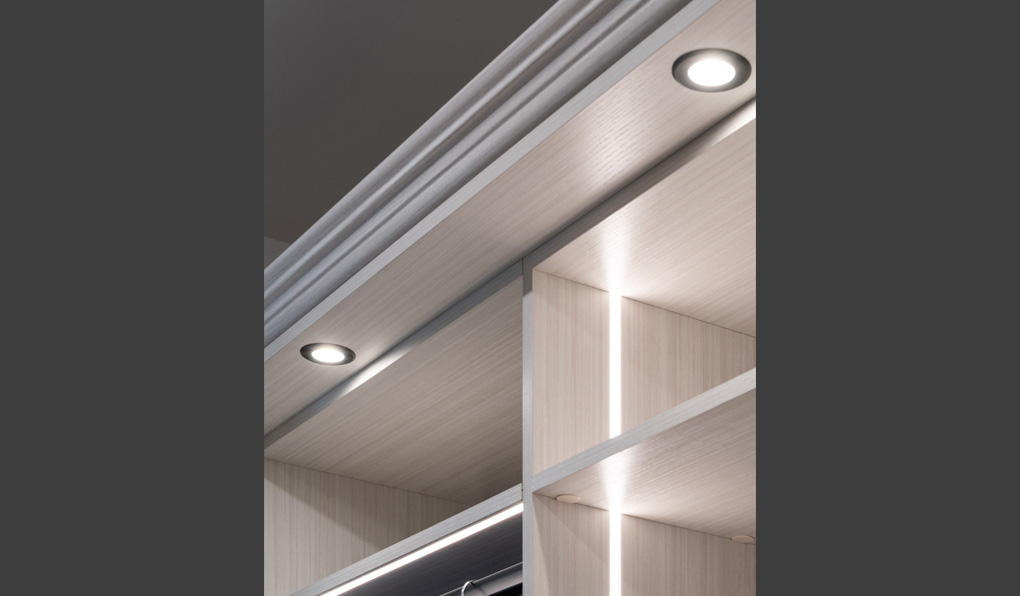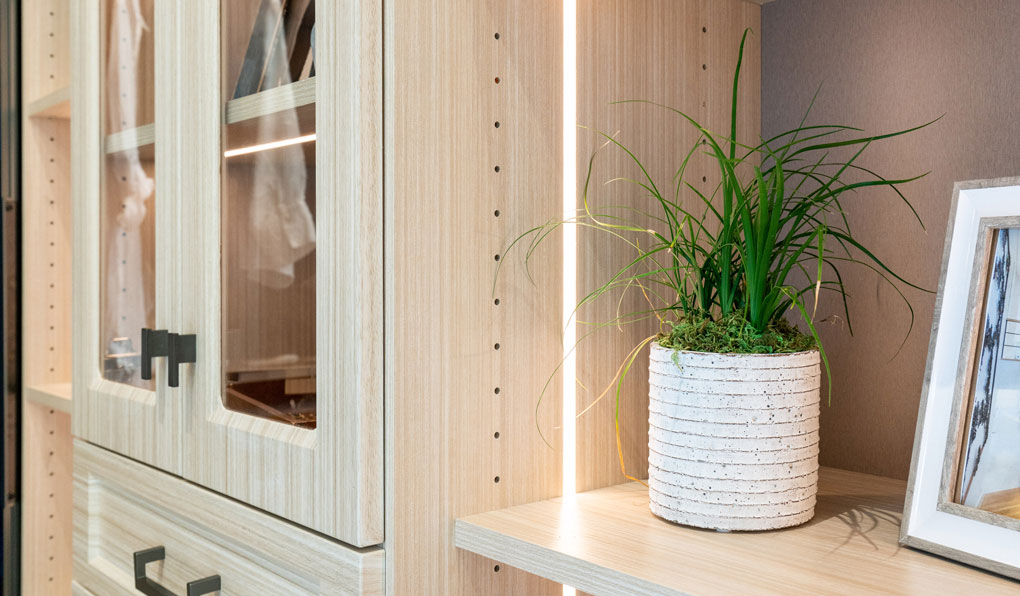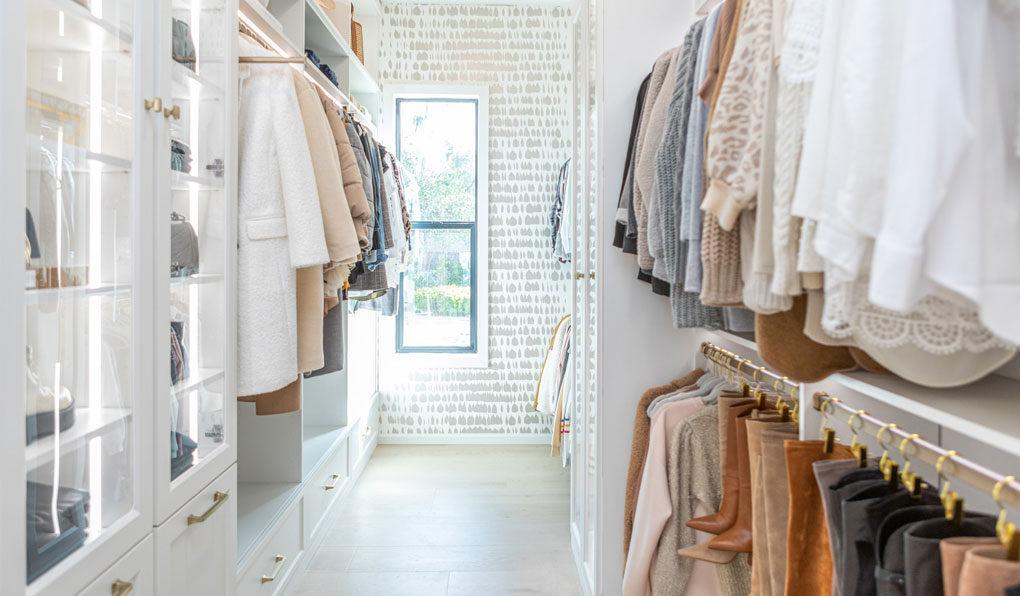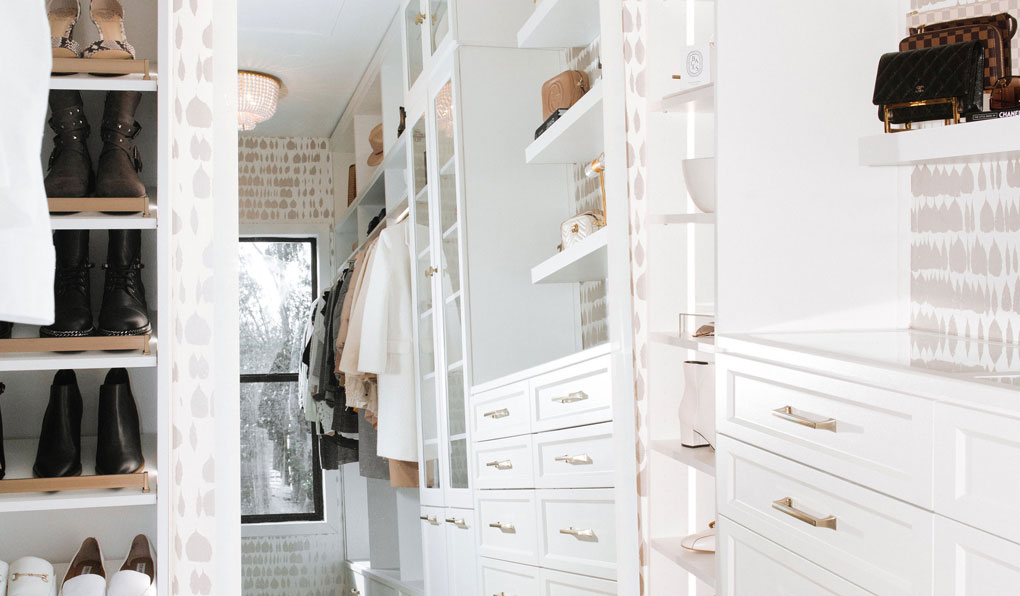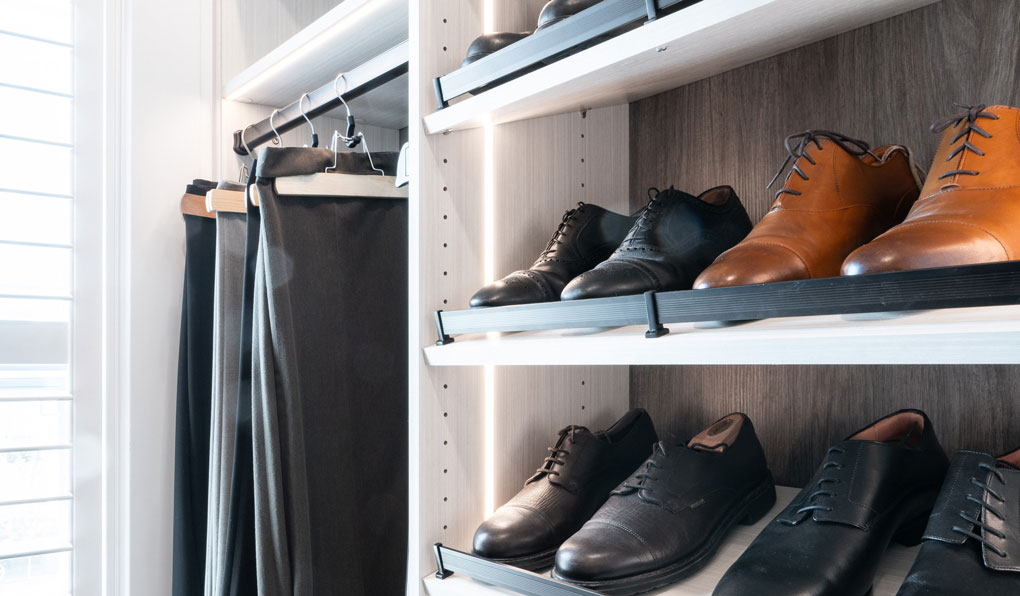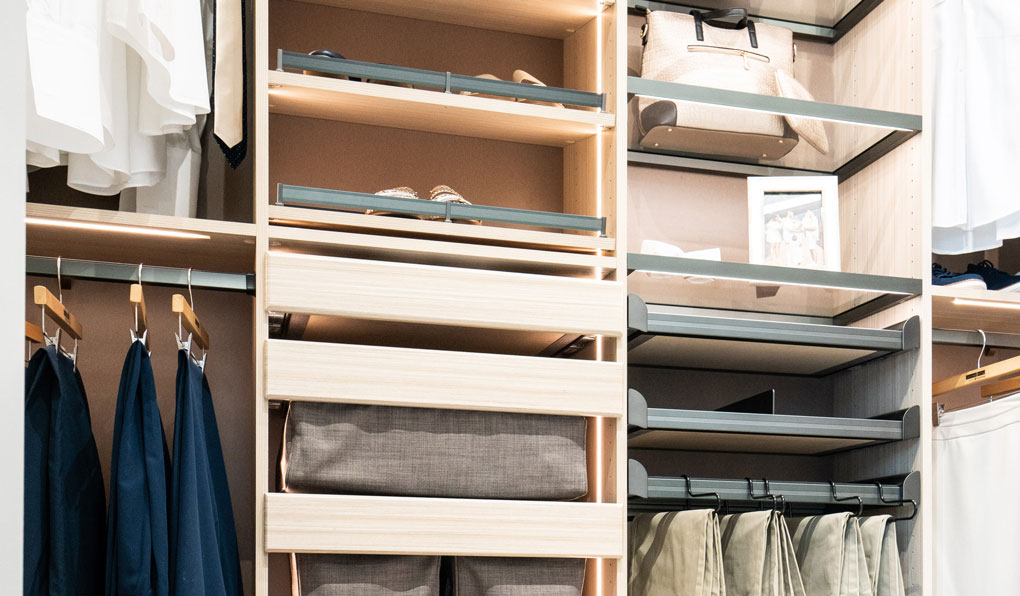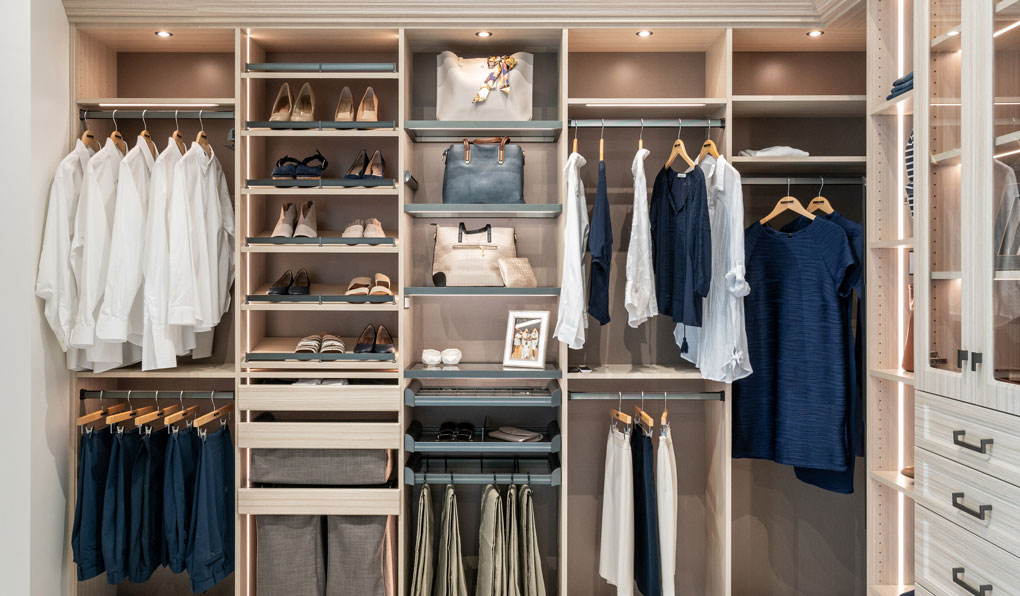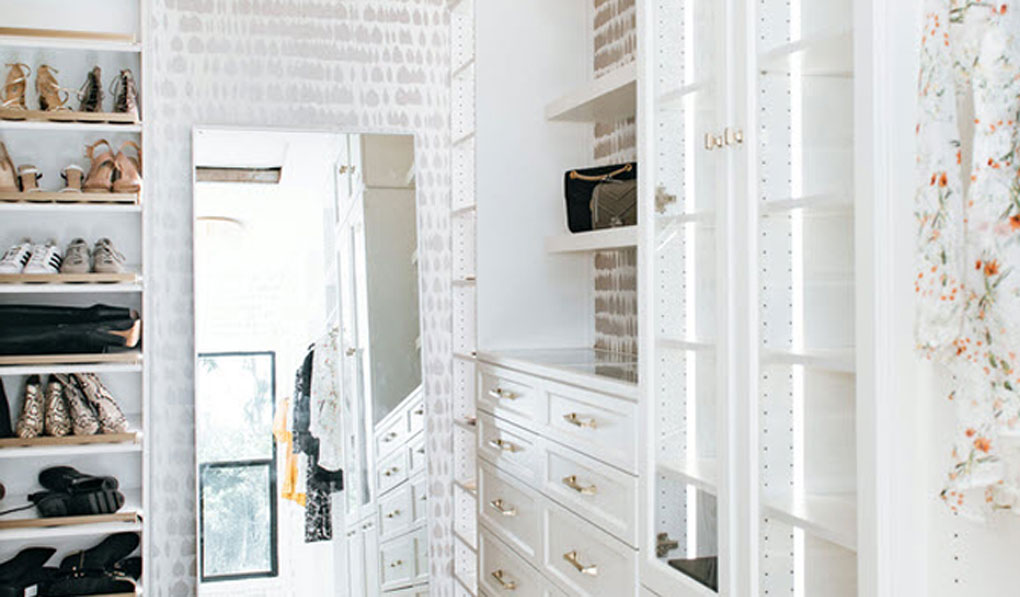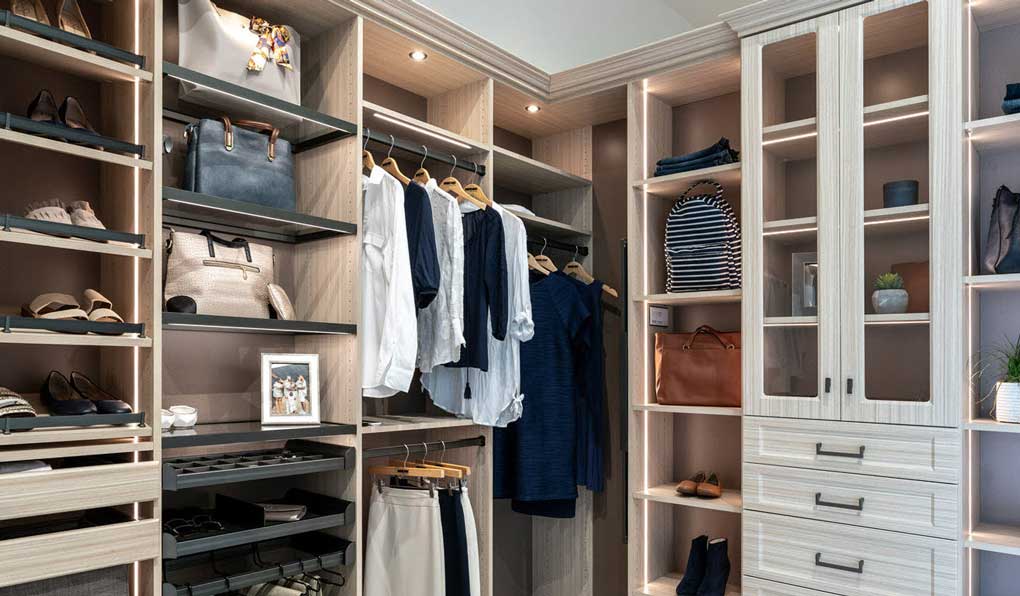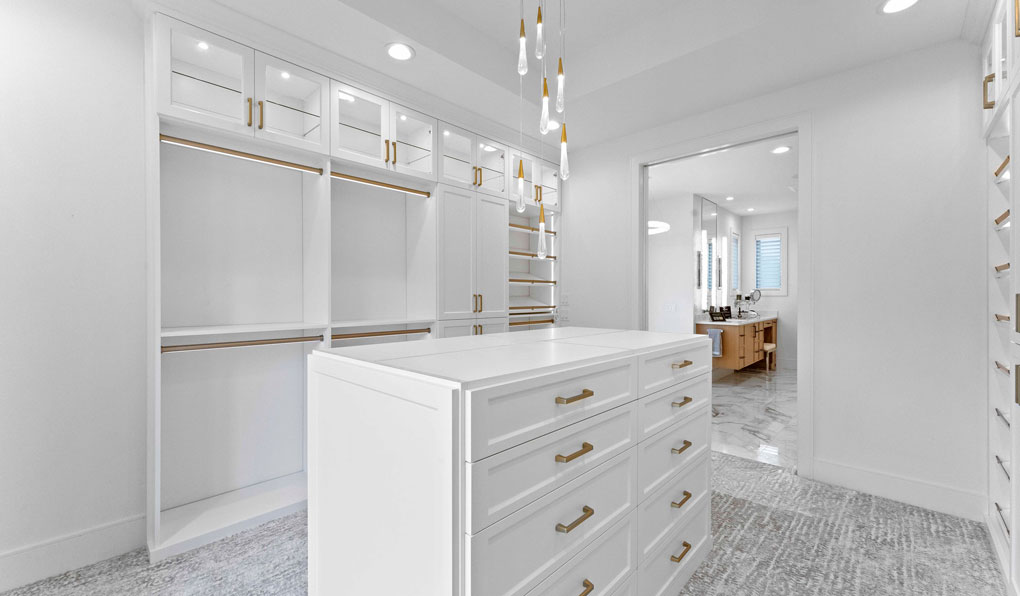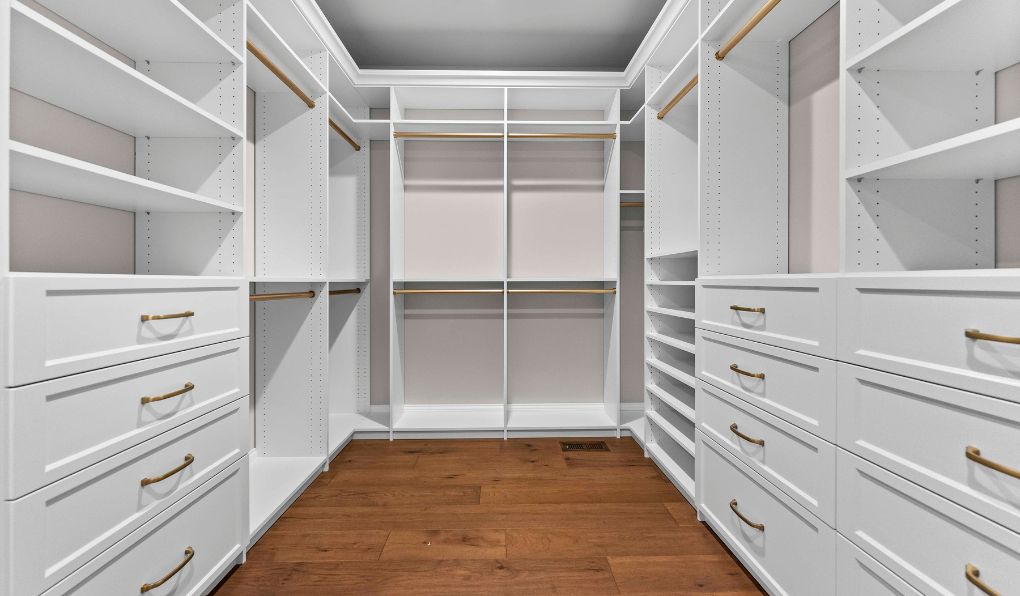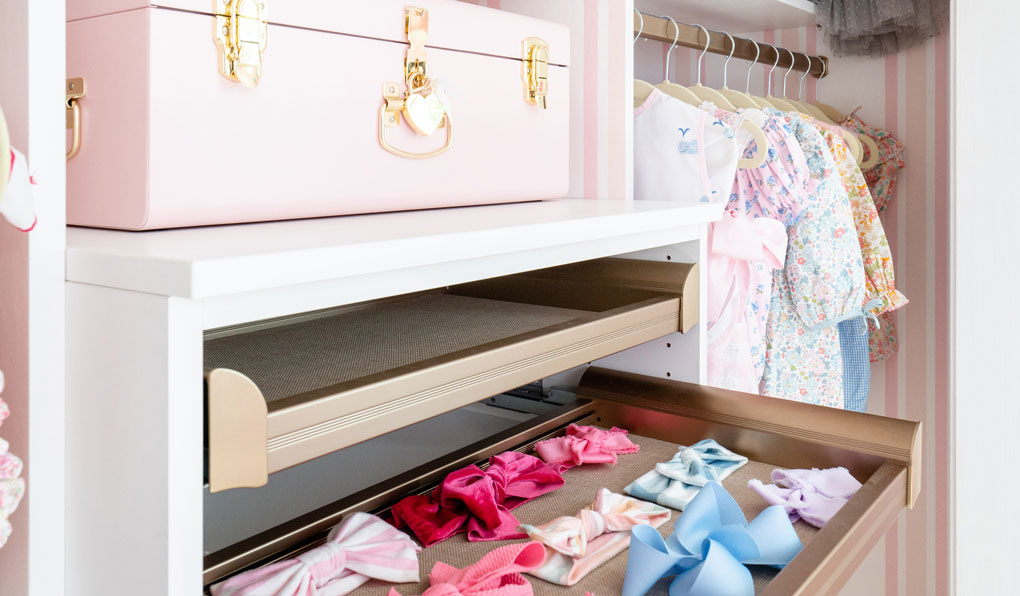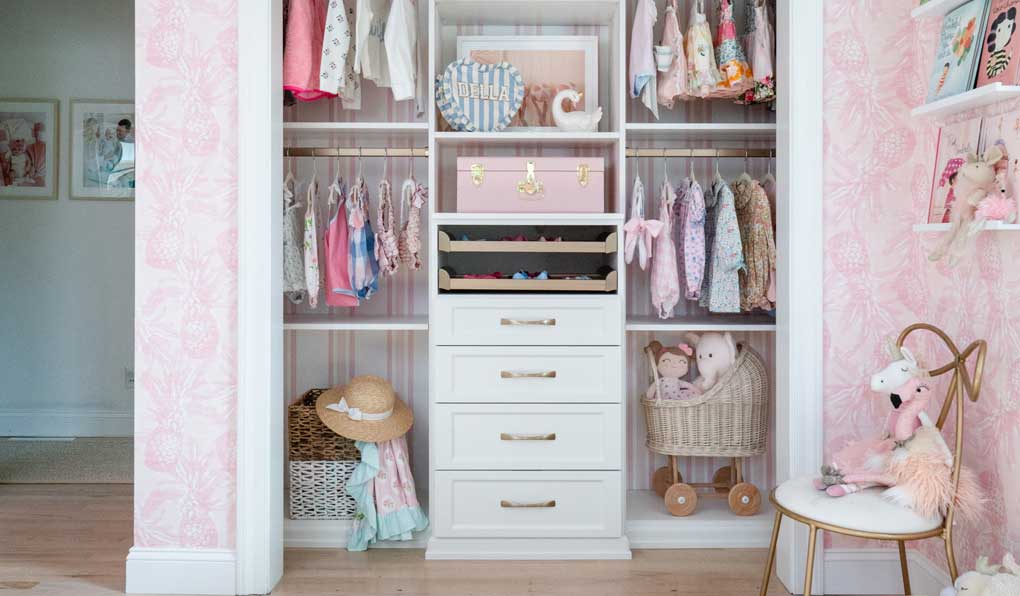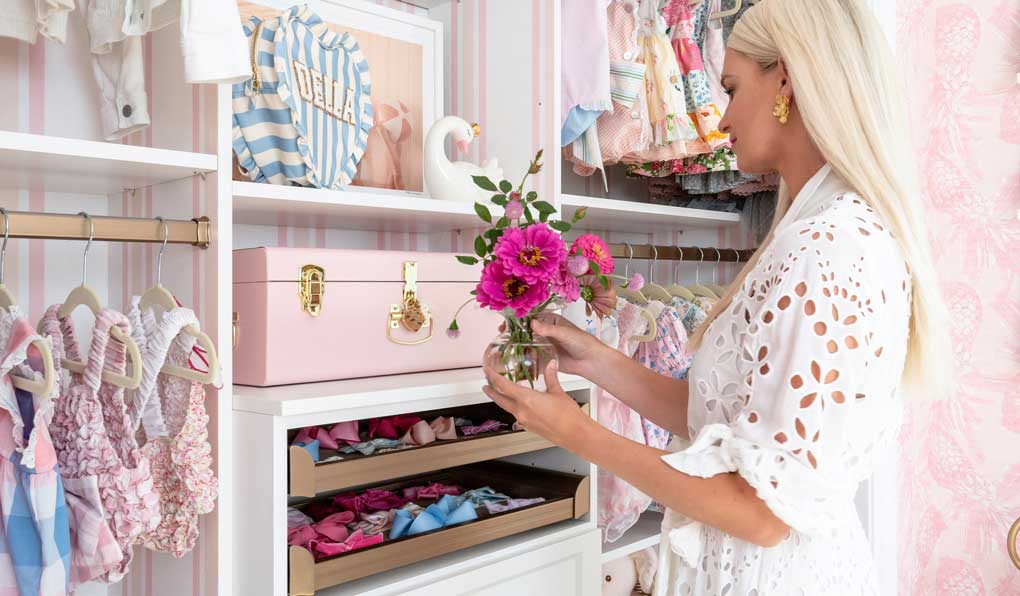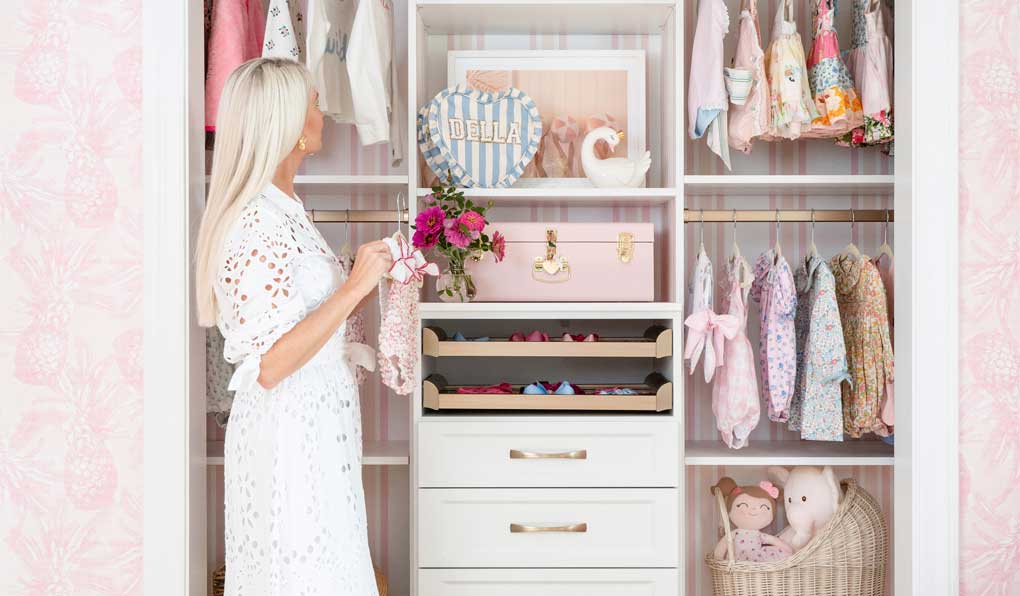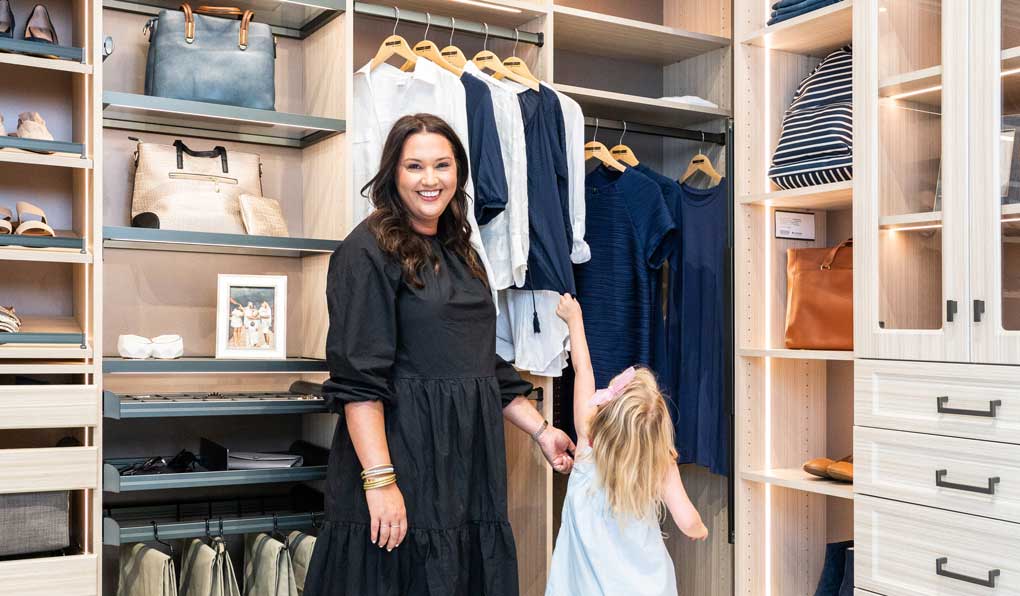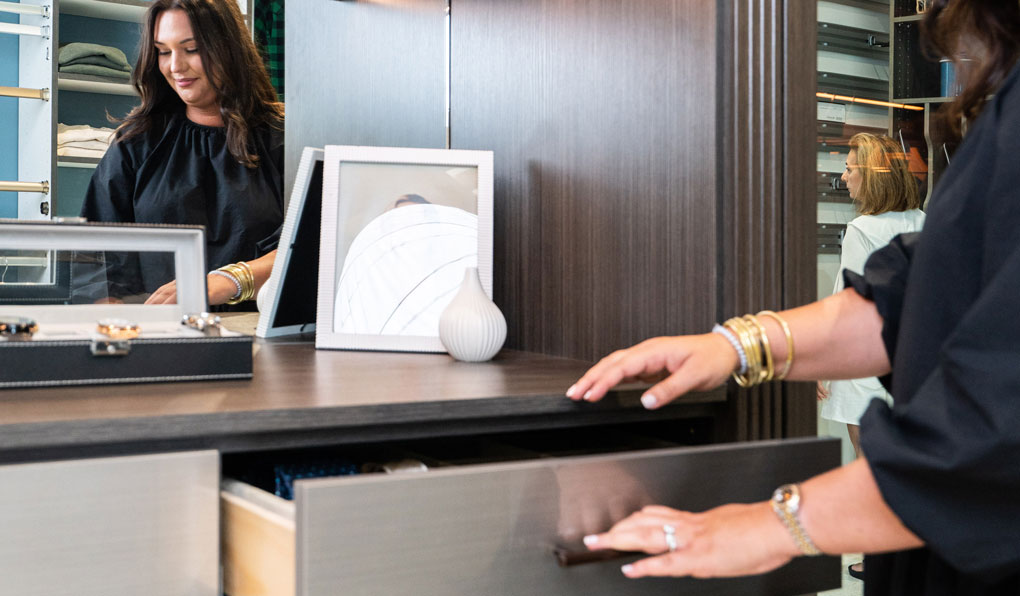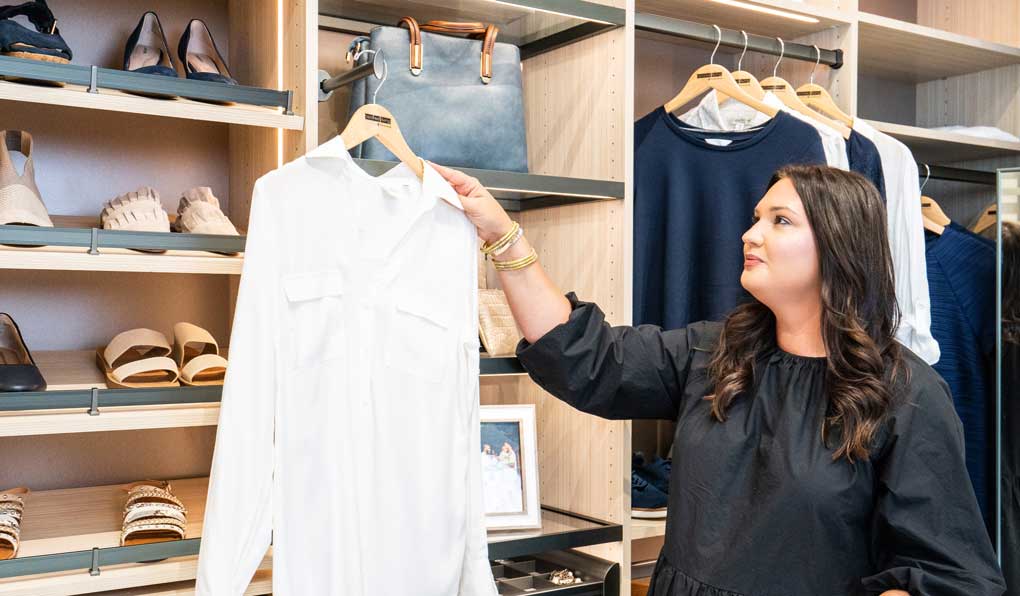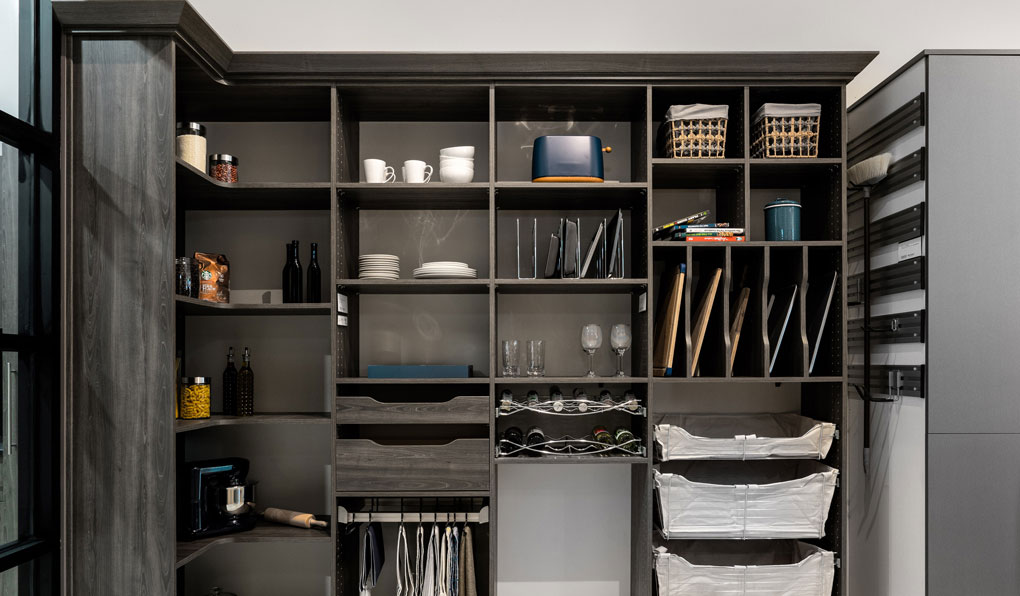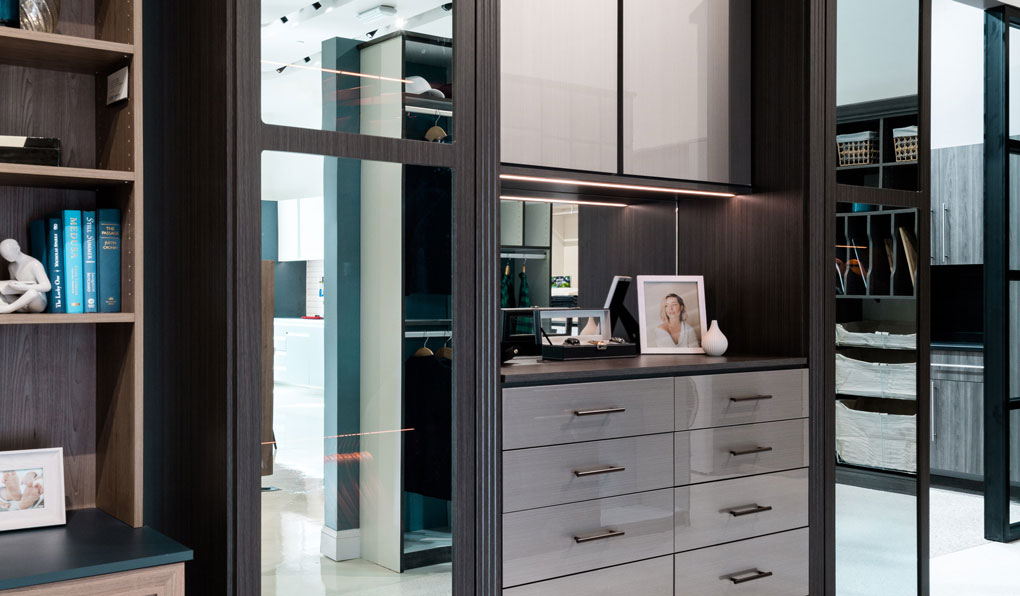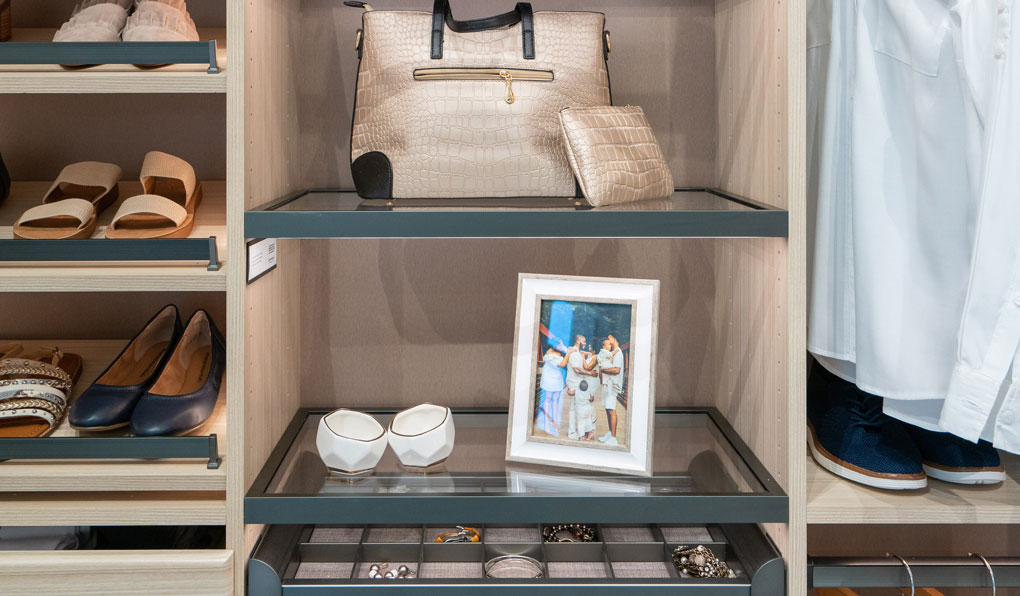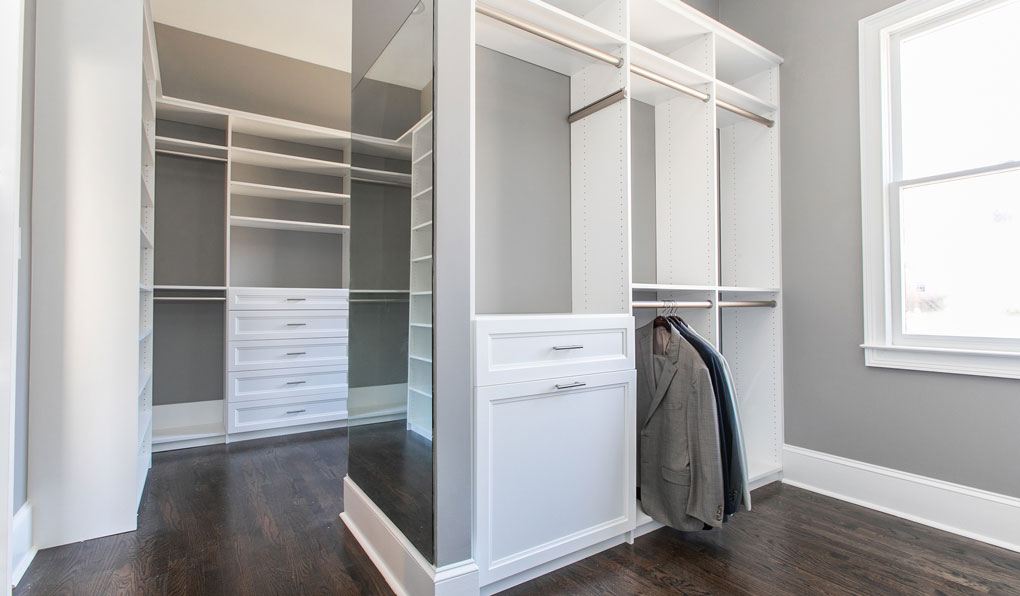 As one of the top custom closet design companies, your The Tailored Closet designer can help you create the perfect organized closet system for a child, teen—or anyone—with special touches to personalize the space and capture those awkward corners as valuable storage. With a variety of finishes, colors, and hardware, you can go as simple, elegant or funky as you wish, but always with maximum functionality as the goal.
A walk-in closet without an organizational storage system can be a chaotic nightmare. Unplanned space is underused space. By installing a custom closet, you'll be able to utilize every space for maximum function and beauty.

A reach-in closet is not a one rod with inaccessible corners at each end. A custom closet system of tiered rods, cabinets with drawers, and stackable storage can maximize every inch of the closet, making it easily accessible and attractive.

Custom closet cabinets with open or closed shelving and drawers provide a lot of extra storage space for shoes, folded clothes and accessories. Specialty items such as tie racks, valet rods, pull-out baskets, hampers, and jewelry drawers can be incorporated to customize your closet design down to the last detail! The Tailored Closet can help you create the ultimate closet in the style, finish and color you dream of.

Capture vertical space with floor-to-ceiling design.
Cabinets, drawers, shelves, and hanging rods combine for custom solutions for your storing needs.
Glass-inset cabinet doors add design flair and provide visibility for what's inside.
A storage island can add space for a walk-in closet, incorporating drawers or shelves.
Tiered hanging rods multiply hanging space and offer low-level reach for little ones.
Small or large shoe collections can be displayed on custom shoe racks, with or without protective rails.
Pull-down hanging rods let you store items at ceiling level.
Elegant velvet-lined jewelry drawers protect all your jewelry and other accessories like sunglasses.
Drawer dividers organize lingerie, scarves, ties, and belts.
Retractable accessory racks for ties, belts, pants, and scarves create storage in small spaces.
Integrated lighting inside cabinets and over shoe racks will add a touch of luxury to practicality.
Pull-out shelves and bins are ideal for maintaining folded items without wrinkling.
Additional accessories include full-length mirrors, pull-out ironing boards, and tilt-out laundry hampers for ultimate convenience.
Floor-Standing Units
Some home organization companies offer either wall-mounted or floor-standing designs. Tailored Closet offers both options to ensure we can meet your every need. Floor-standing units sit on the floor and offer superb stability. The wide range of design options includes adjustable shelving, tilt and pull-out, baskets, closet rods, cabinets, and other accessories. Floor-standing units can have decorative molding at top and bottom for an ultra-chic look.
Wall-Mounted Units
Wall-mounted units are secured to steel rails attached to the wall. Vertical panels provide stability for the shelves, drawers, closet rods or baskets to be attached. These units are especially useful in smaller spaces or when there are issues like baseboards you don't want removed, heating vents or electrical outlets along the base of the wall, hardwood floors you don't want impacted, sloping floors or irregular walls. 6-inch clearance above the floor makes vacuuming easy and allows for shoes or other small items storage underneath.
Closet Organization Is A Beautiful Thing