Put Your Home Office to Work!
If you work from home, you know the value of a functional, custom home office. Most of us spend many hours at work each day, and where you spend it matters. It's difficult to do your best when working on the dining room table or a desk stuck in the corner of the bedroom. Promote yourself to an office! A built-in home office has sufficient workspace, ergonomic furniture, storage for all your business needs and, as its name implies, all the comforts of home!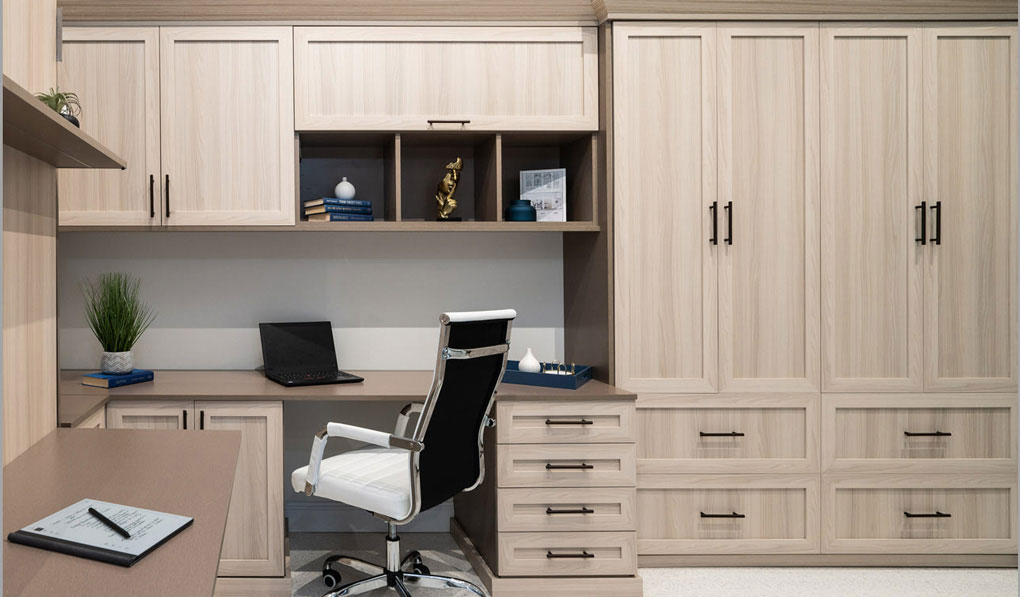 The possibilities are endless! Cabinetry, open shelving, drawers and beautiful desktops are all combined to your custom preferences to create an exceptionally designed space for your home office.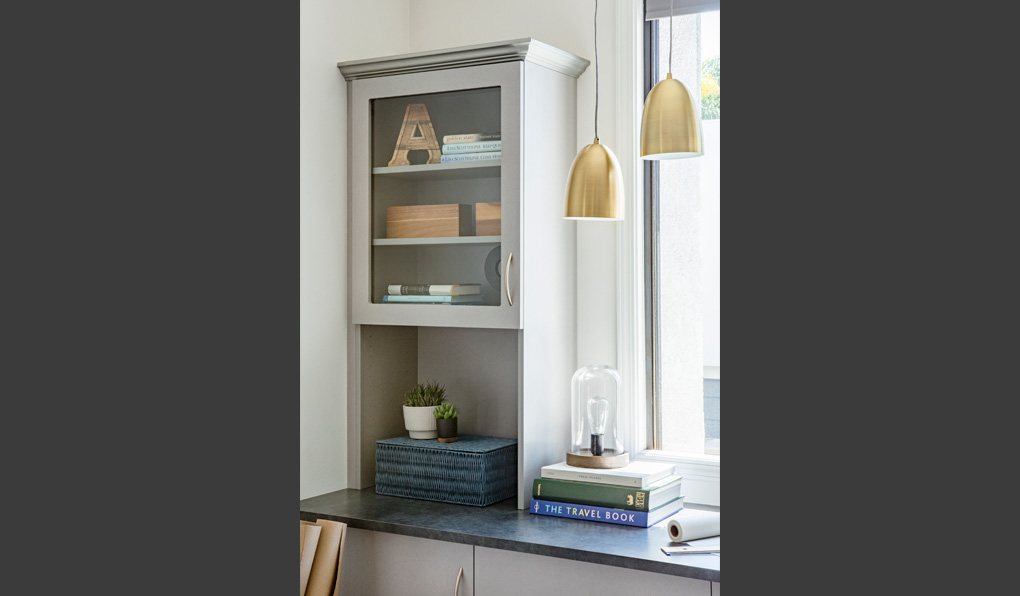 Show off your collectibles while keeping them dust-free and safe with beautiful glass cabinet doors. Combine with sleek hardware finishes to complete your customized space.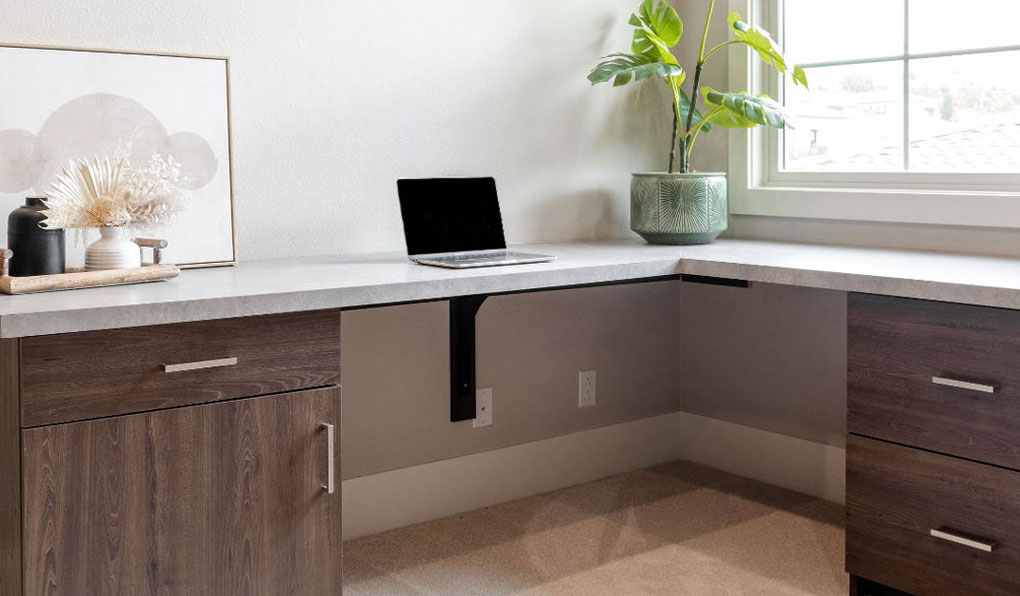 Custom work spaces from The Tailored Closet bring elevated design to your home work space, inspiring your productivity and creating a beautiful environment designed just for you.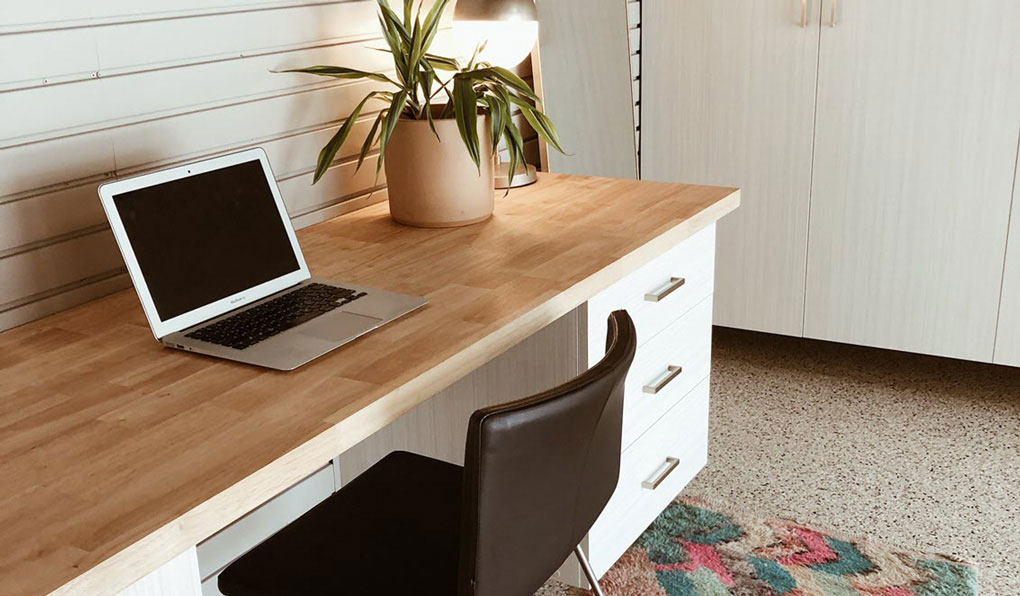 Chose from a large selection of desktops, cabinetry finishes and hardware to create a space that is perfect for you!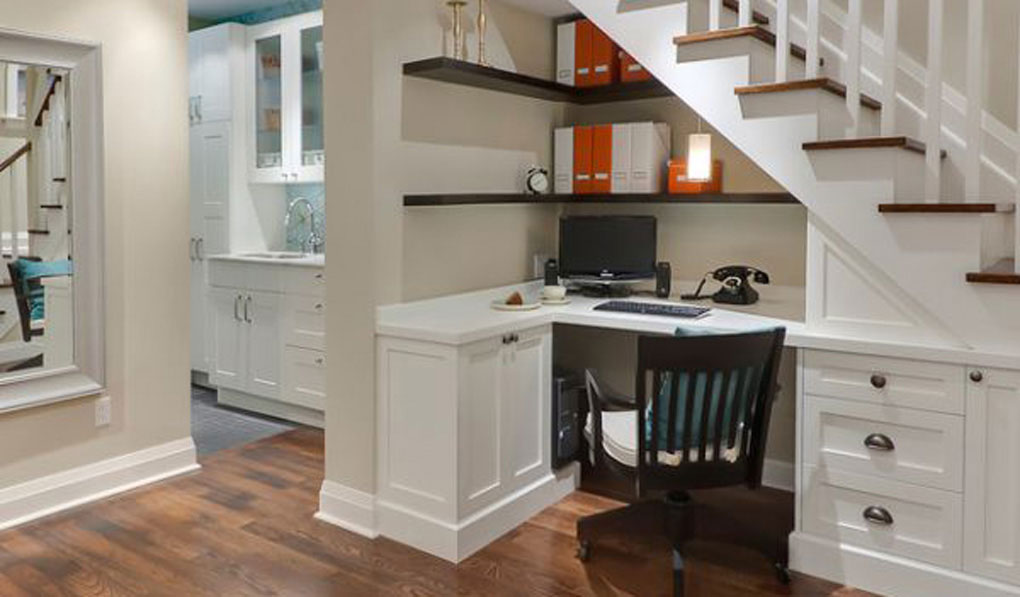 Even the smallest nooks can be productive with thoughtful custom design from The Tailored Closet. Enhance every corner of your home to maximize space for your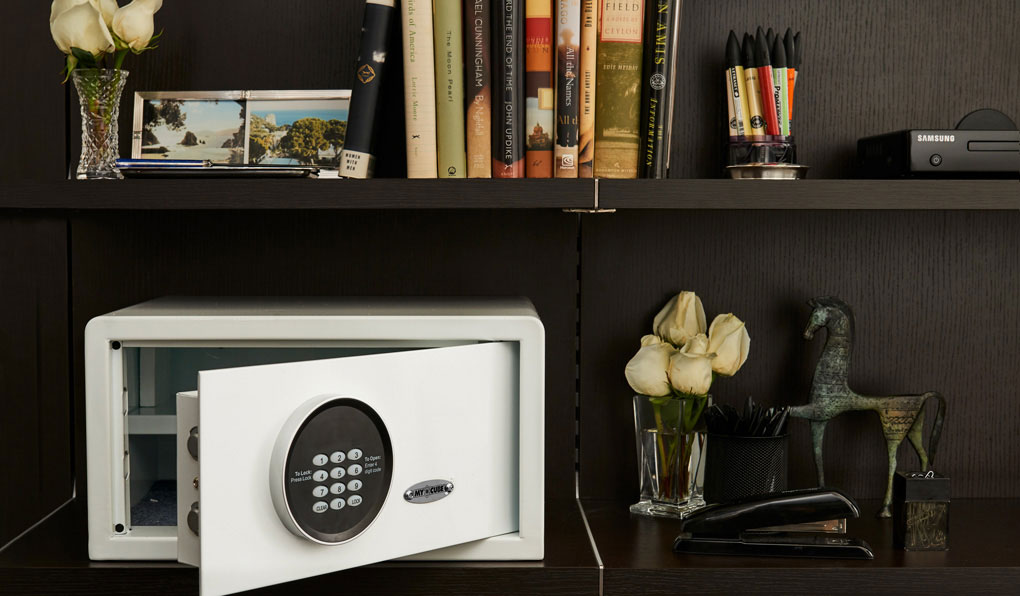 Keep your belongings and important documents secure by including a personal safe in your home office space.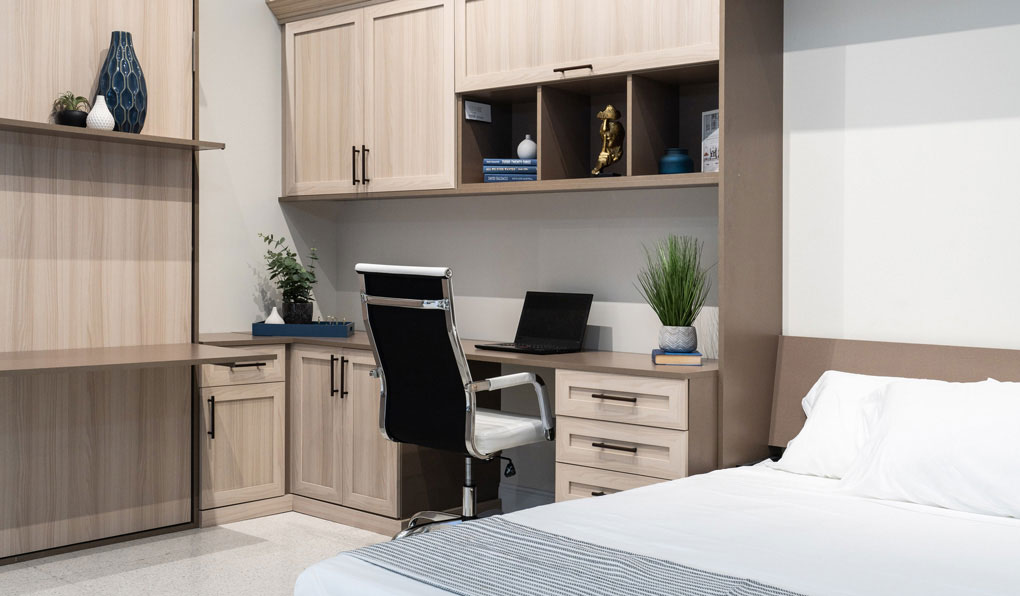 Let The Tailored Closet expert designers create a workspace that is both beautiful and functional. Add a wall bed or built in cabinets to maximize a multi-purpose space.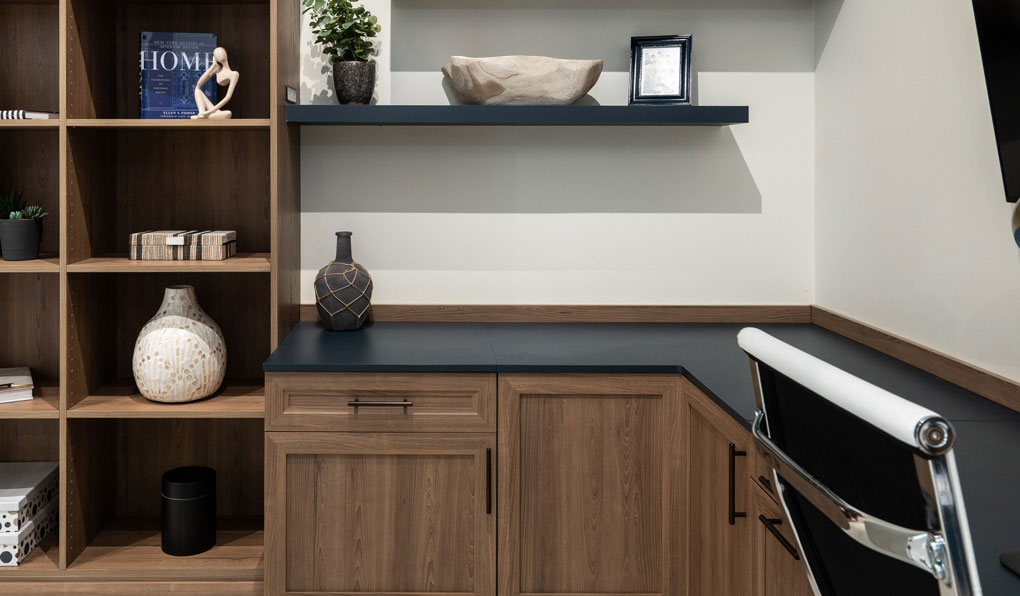 Make the work day fly by with a custom designed space that works for you while you work from home!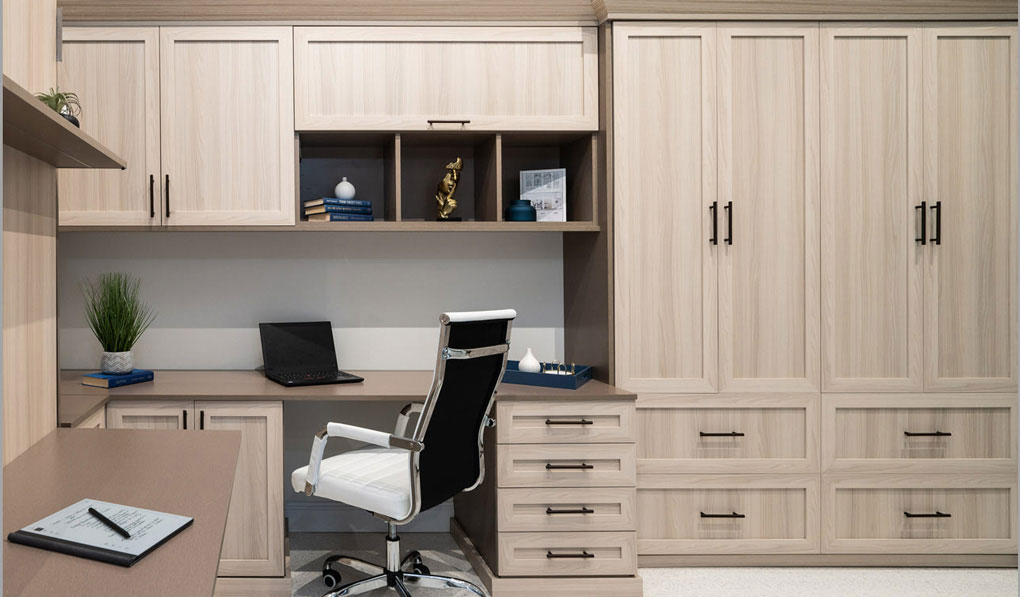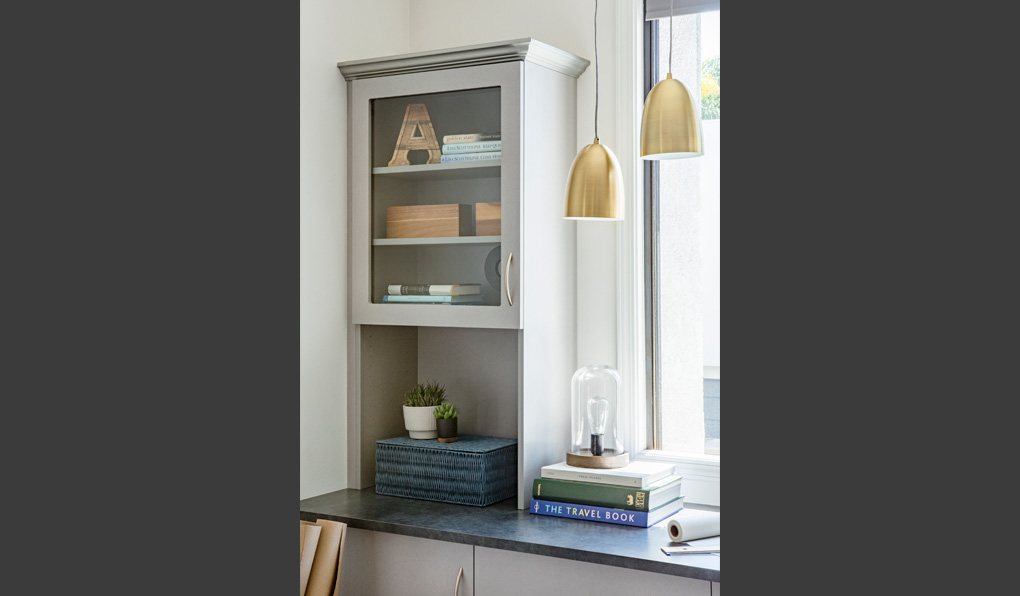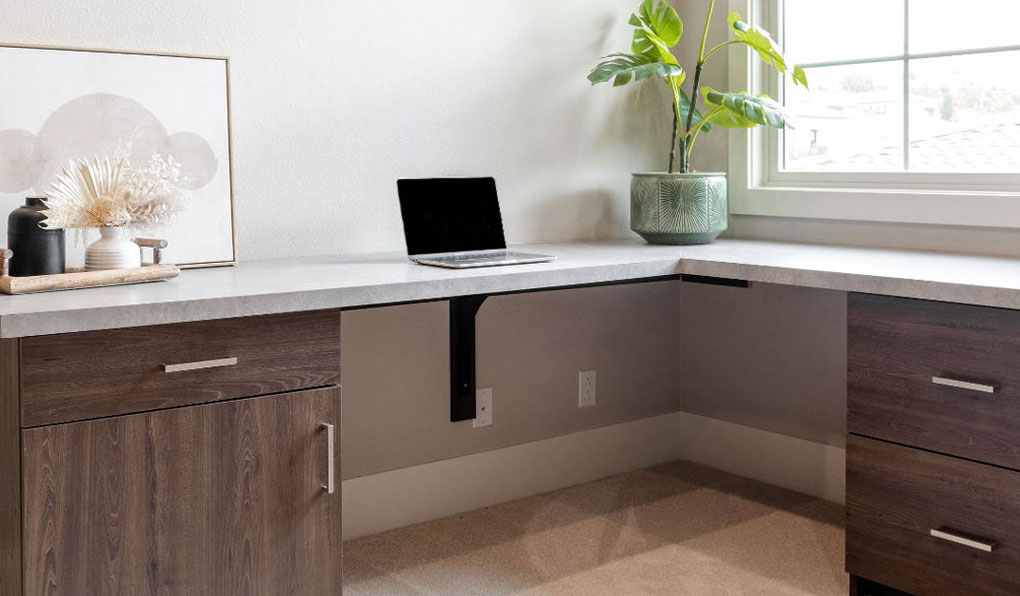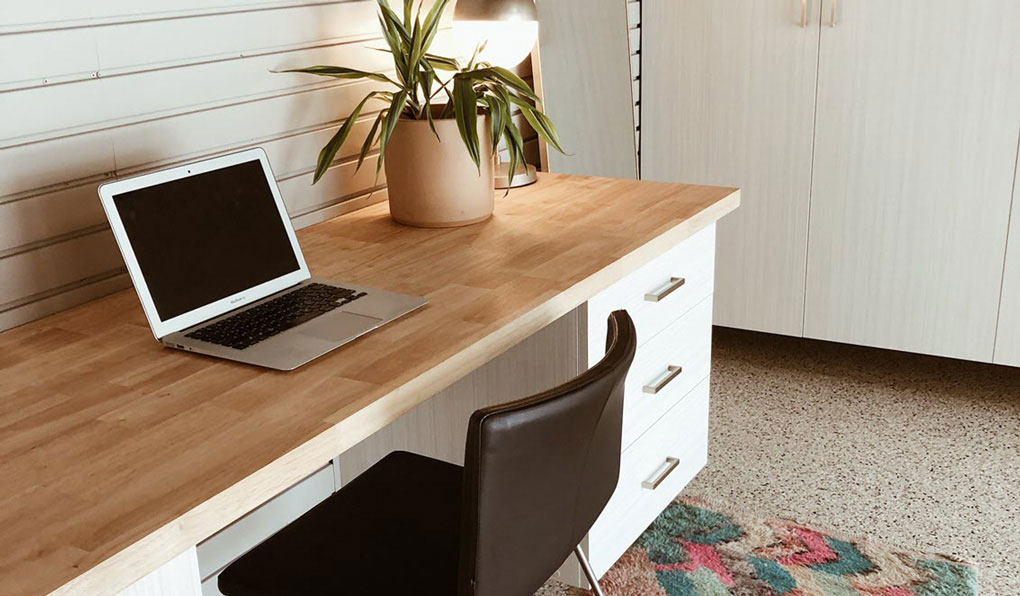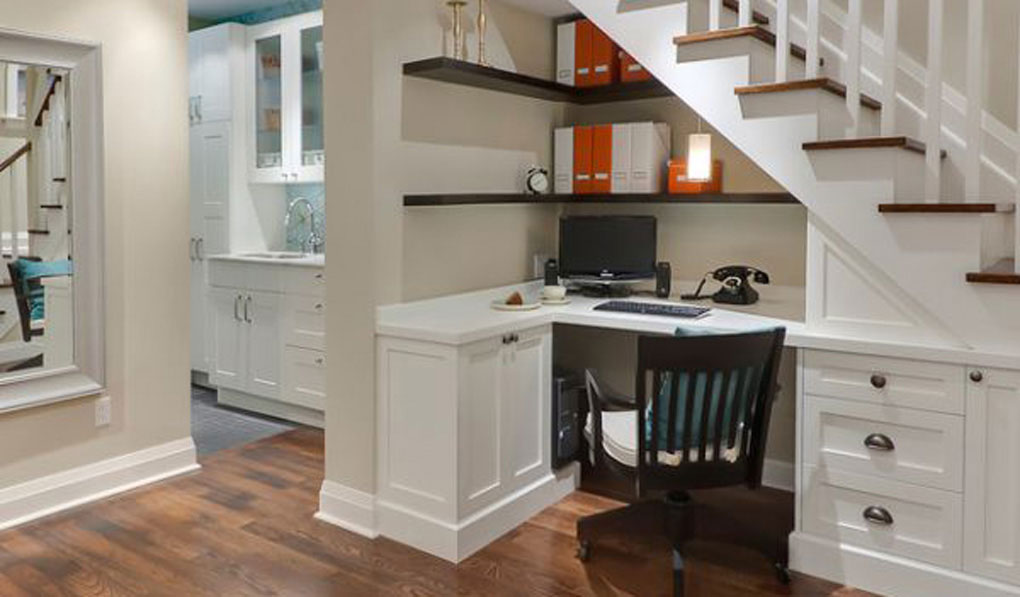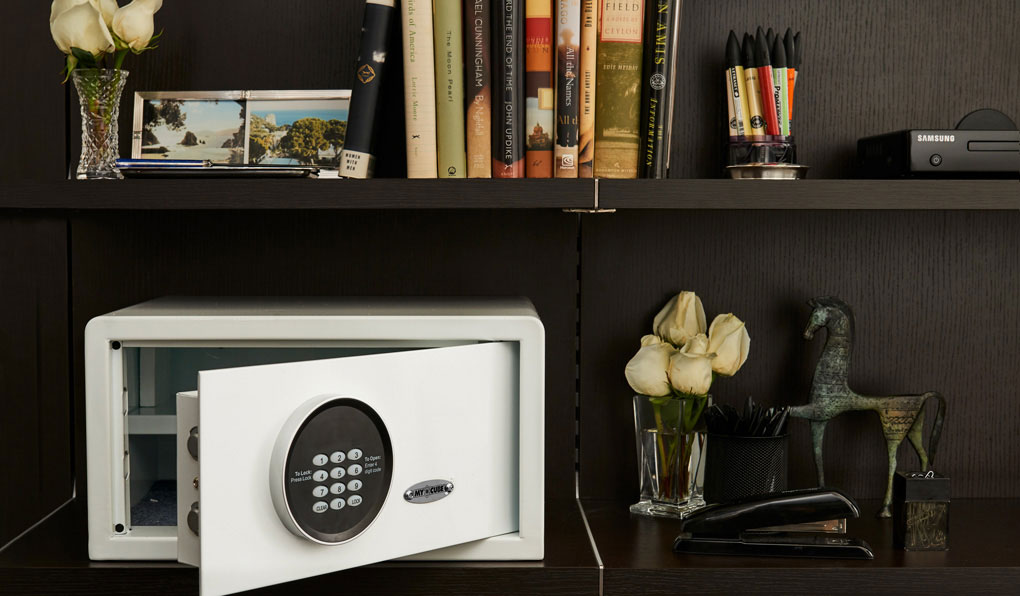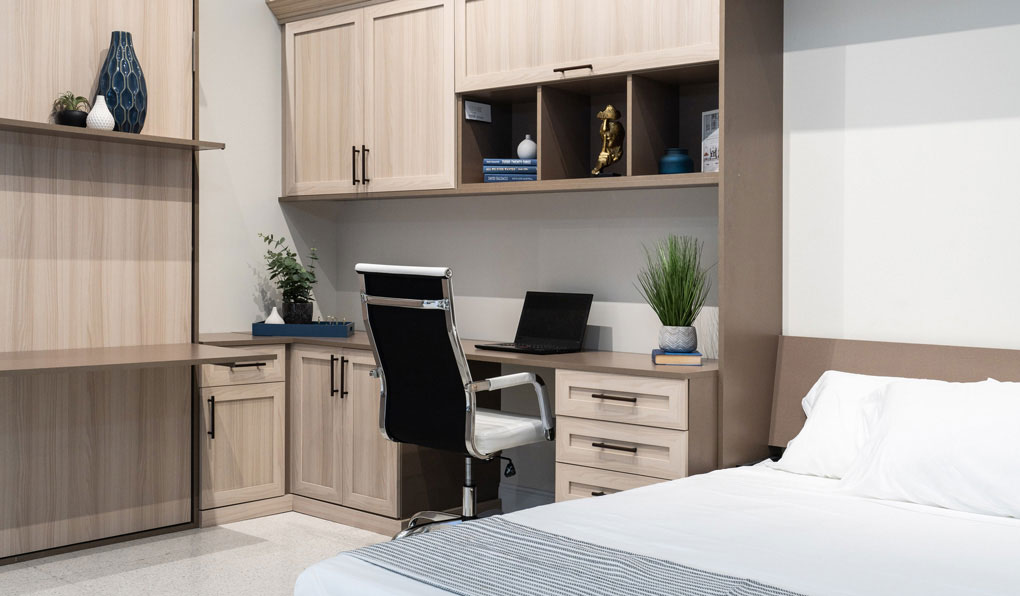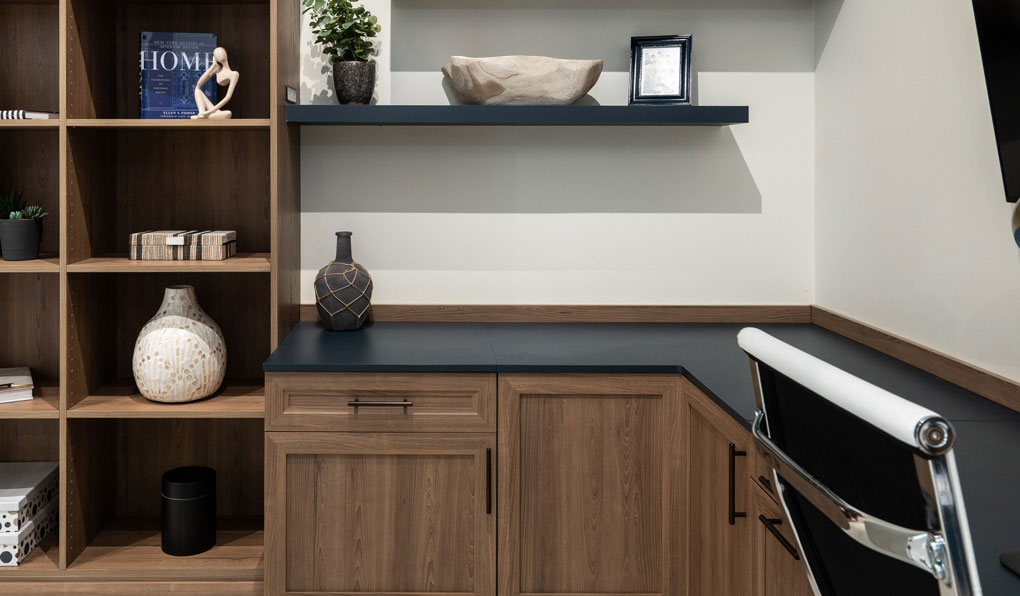 Business is a Pleasure with a Beautifully Organized Space
Whether conducting business from home or managing the household bills and "life maintenance," your home office should be a positive and productive space where you feel motivated and empowered. The Tailored Closet will create a custom workspace that works perfectly for you. With thoughtful design, your home office can accommodate storage, multiple users and all the equipment you need. Custom cabinets, shelving, drawers, bins and desktops all working together to create your beautifully organized life.
The Tailored Closet

will maximize your home office space by designing workspaces that are ergonomically friendly, taking into account user height, work area needs and accessibility to computers, printers, and other office equipment.

Capturing vertical space, custom cabinets and shelves will provide practical space for books, supplies and other work-related items, with space for décor pieces so the office space will reflect your personality.

Hanging files, slide-out trash bins, ergonomic keyboards, glass-inset doors, and decorative crown moldings are just some of the options to customize your home office design.

You can include an entertainment or media center in the home office storage cabinets that can serve to make daily breaks more interesting with videos, games or music.

Enhance natural light with integrated LED lights or add task lights to ensure visibility and comfort for hours of working.
Efficient storage solutions will allow you to work effectively and then clear the clutter when the workday is done.

Enclosed cabinets can easily conceal unsightly office equipment and electronics, keeping the desktop clear.

Convert a portion of a wide hallway or stairwell landing into a small home office with a wall-mounted desktop and upper cabinets for storage.

Slatwall panels that match the cabinetry color will blend in and create storage options for keeping necessary tools close at hand without cluttering up the desktop.

A shared office can be successful with adequate separate workspaces and individual storage in cabinets and drawers.

Office accessories will eliminate clutter and allow each person to customize their own storage to what works best for them.

Warm up your home office with favorite art, books, plants, and a pet bed for your best friend to drop in.
Design Details
Your Home Office Should Reflect Your Unique Style