Make Coming Home A Beautiful Experience
Your entryway or mudroom is the first area your guests see and the perfect place to make a great impression. Efficient home storage can transform piles into smiles with neatly hung coats and orderly cubbies holding the items your family uses every day. Your entryway or mudroom will reflect your unique style and lifestyle, and decorative touches like rugs, wall art, mirrors, accent lighting, and distinctive hardware will personalize your design and make coming home a joy.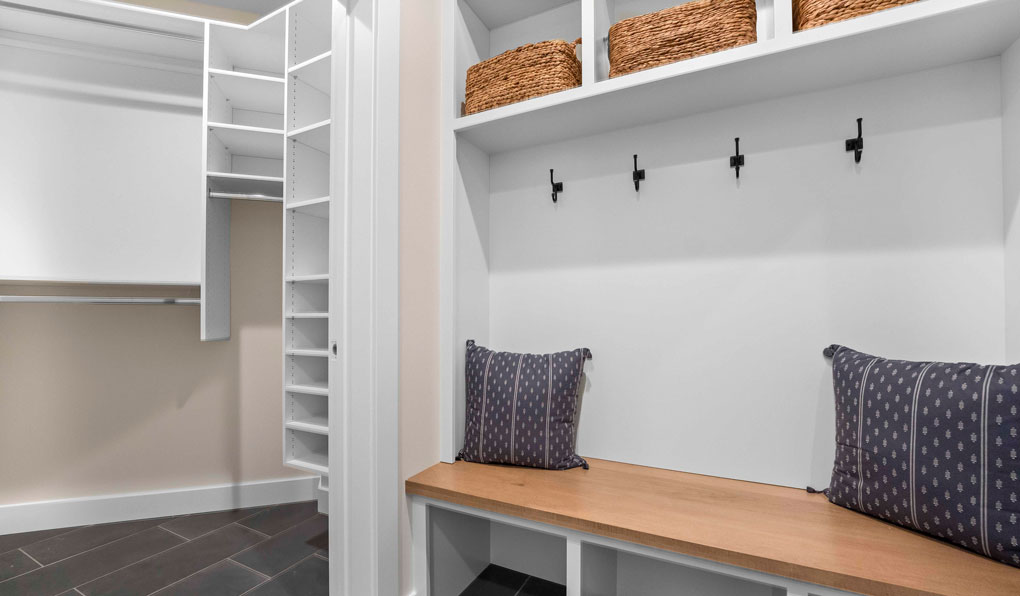 A custom entryway enhances your home. Available in various styles, finishes and colors, your custom entryway will reflect your own design style. Hardware options allow you to personalize the space even more!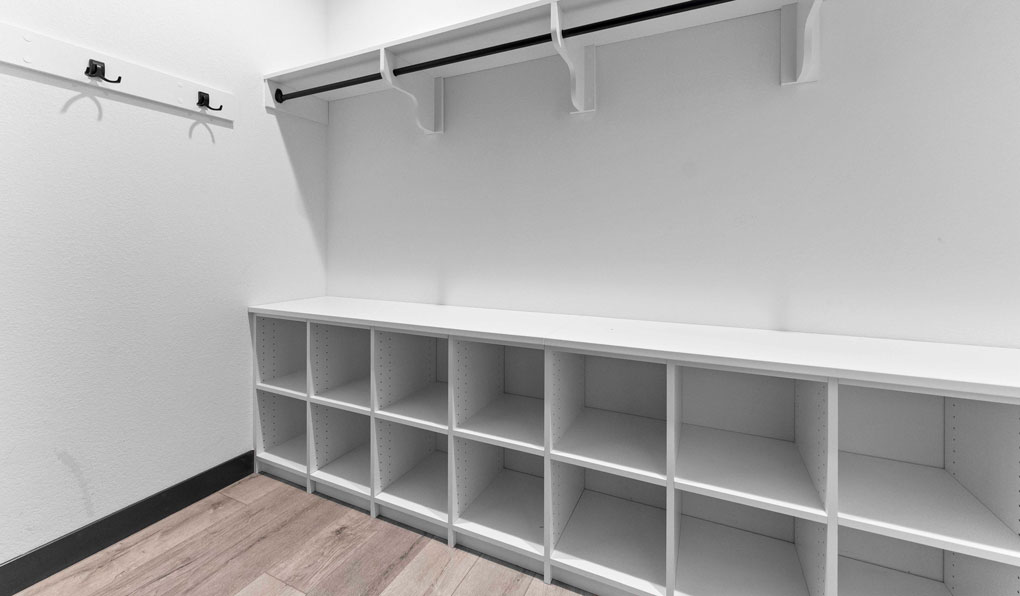 No more "Entryway Shame" - with custom designed organization systems to accommodate your family's needs, you'll be proud to have guests in your entryway and home!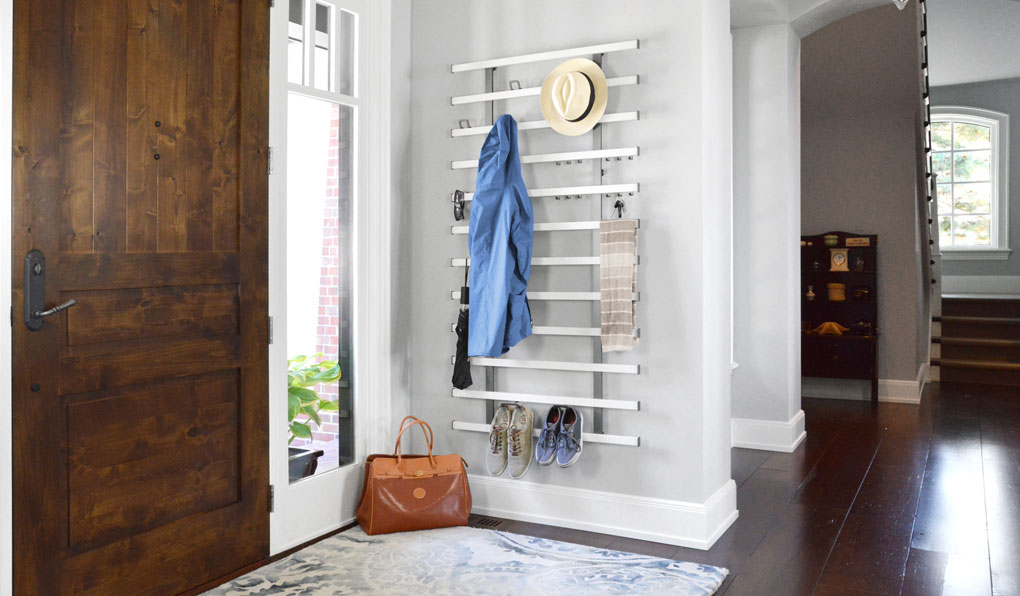 Twelve impressive bars. Ideally suited for busy entryways, or on wide open walls.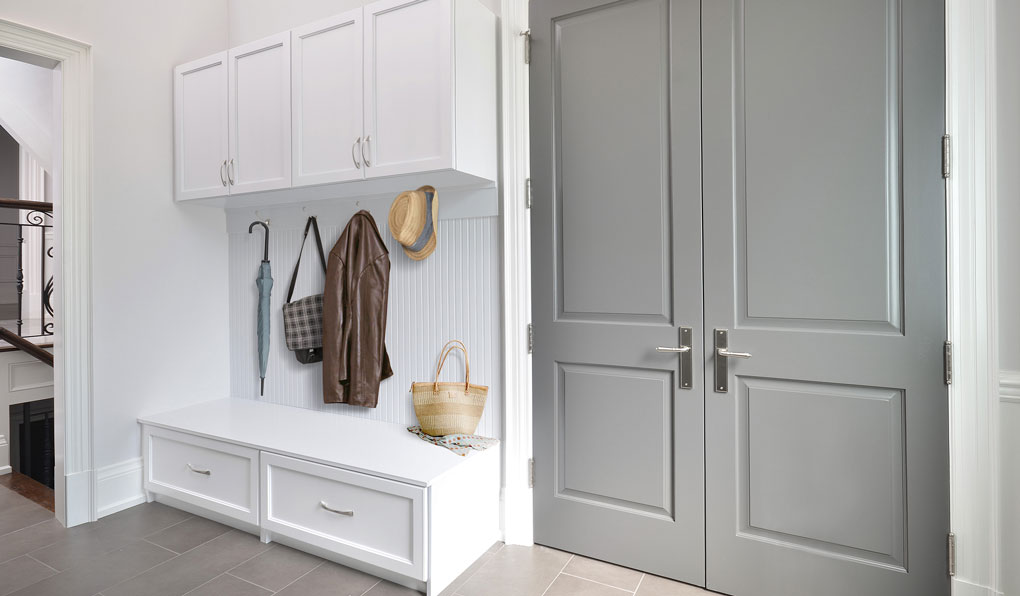 With a well-designed entryway, size doesn't matter! Whether your space is small or room-sized, our custom storage solutions will keep the space functional and organized. Designing for the specific needs of your family is our pleasure - and the key to maximizing your space!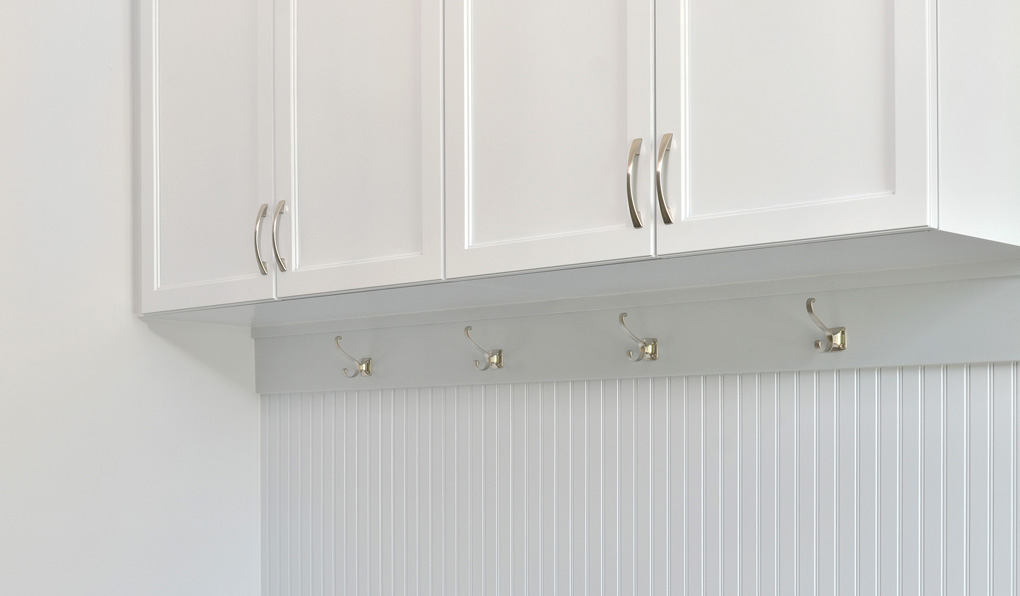 Entryway organization eliminates clutter at the door - and The Tailored Closet designs custom spaces that maximize your entry or mudroom to bring storage solutions that fit your lifestyle and needs.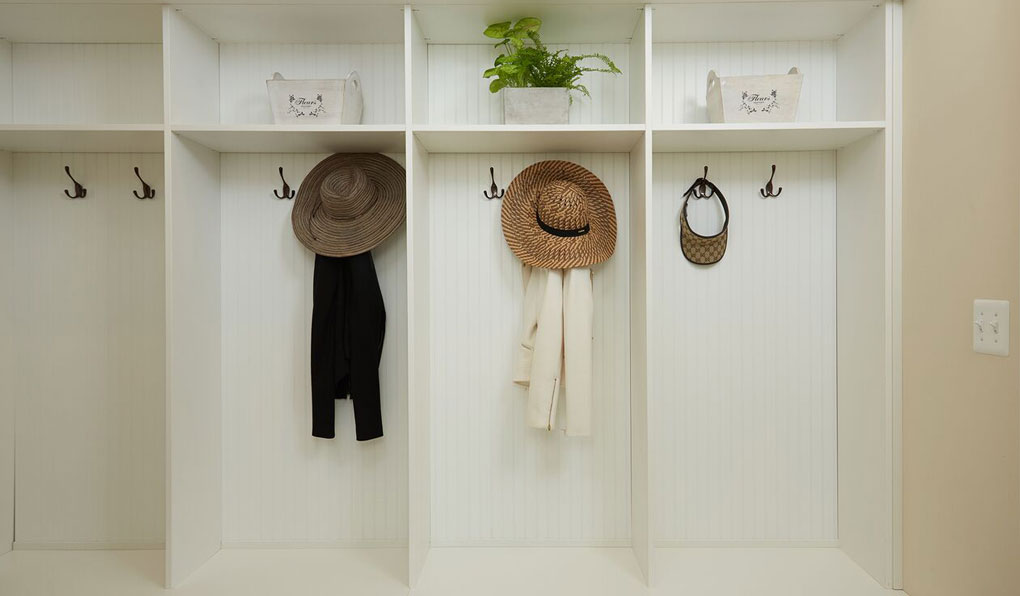 School backpacks, sports equipment and seasonal gear have a tendency to pile up! With a custom solution designed for your custom needs, The Tailored Closet can bring order to this high-traffic zone in your home.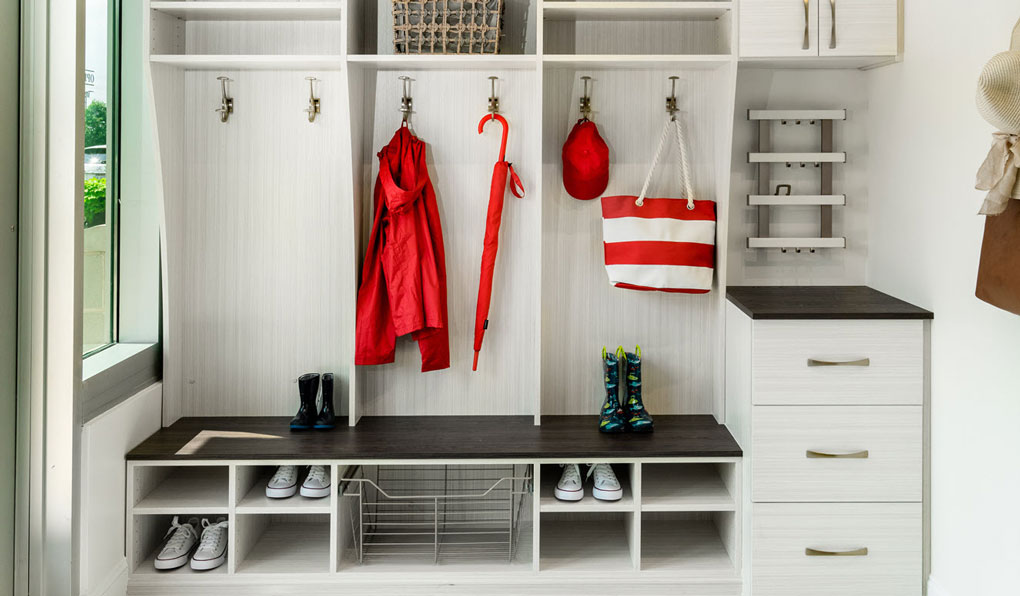 Create a welcoming space for storage and entry into your home and set the tone for all of your guests with a beautifully designed and organized entryway from The Tailored Closet.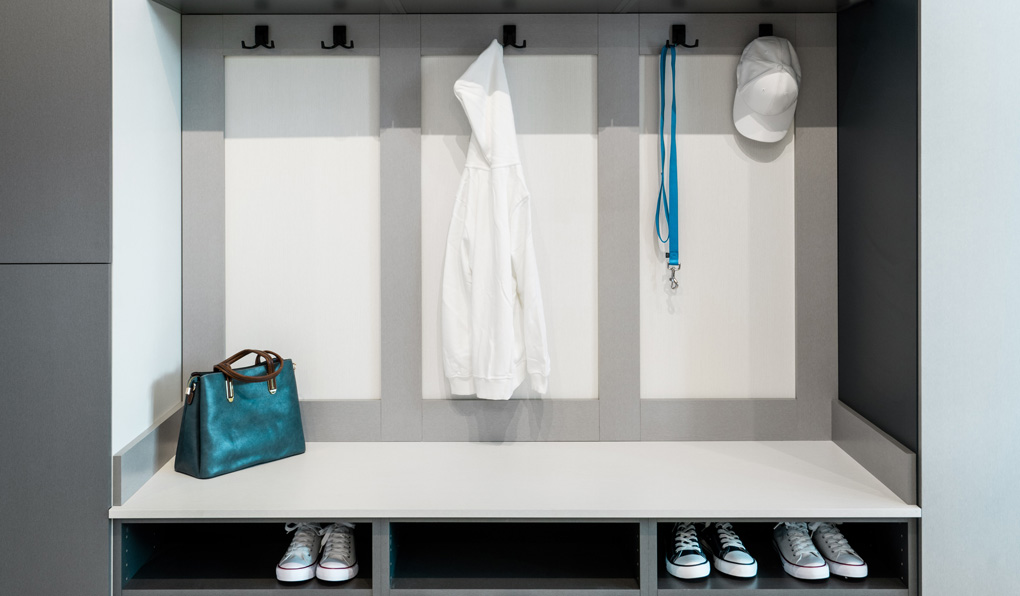 Separate spaces and intentional partitions help to keep each family member's belongings organized and easily accessible. A thoughtfully designed entry will make the morning rush simpler -and more beautiful.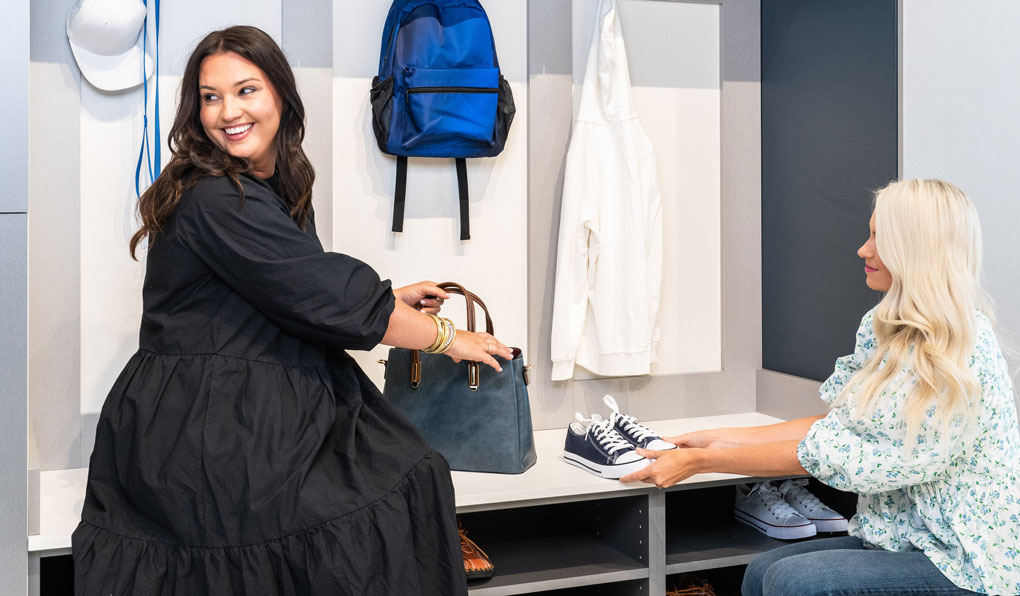 Accessorize your entryway with custom hooks, baskets, drawers and more to make your space work harder, and your life simpler!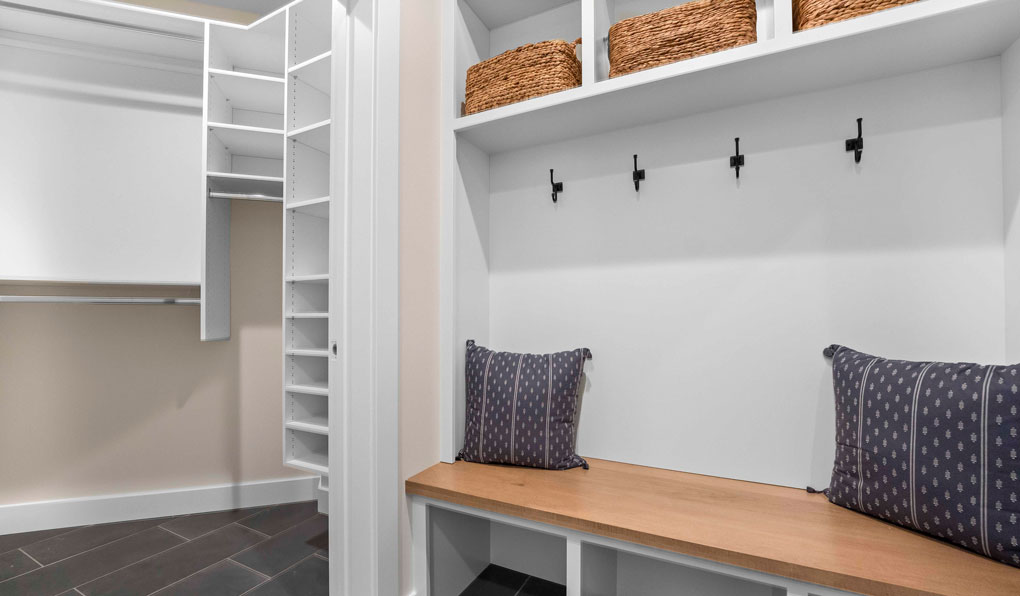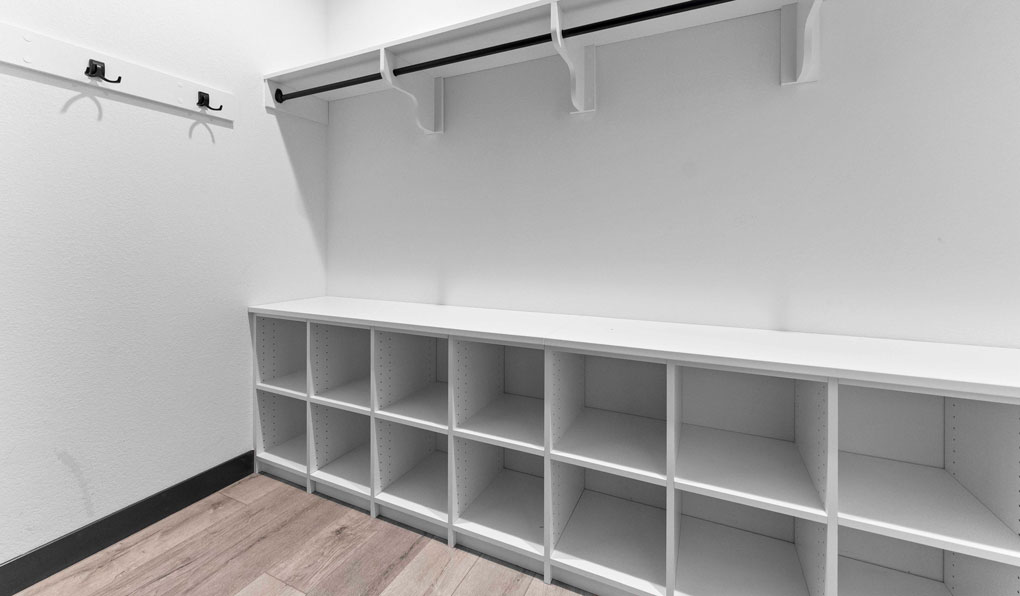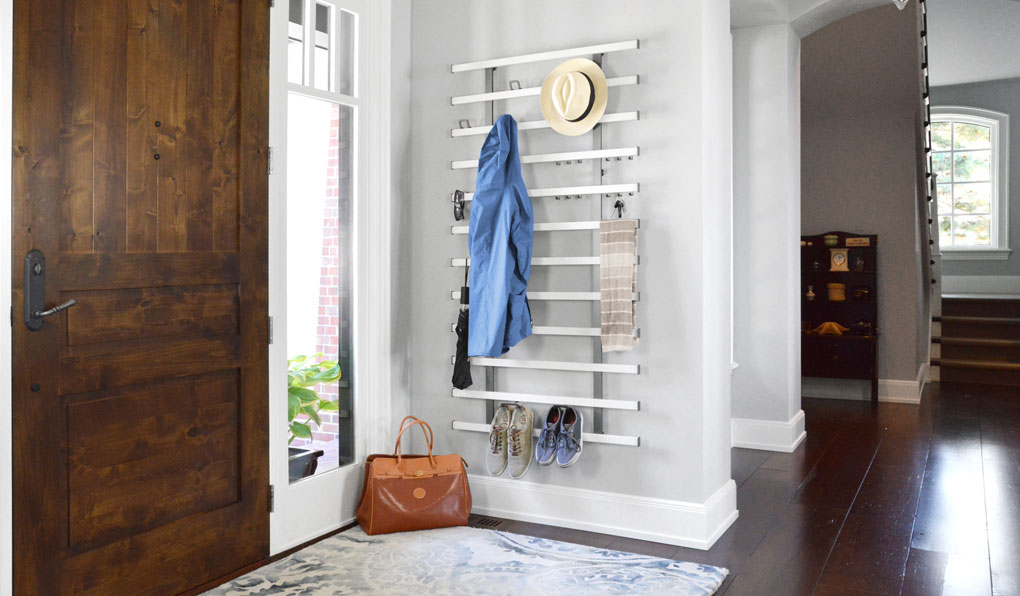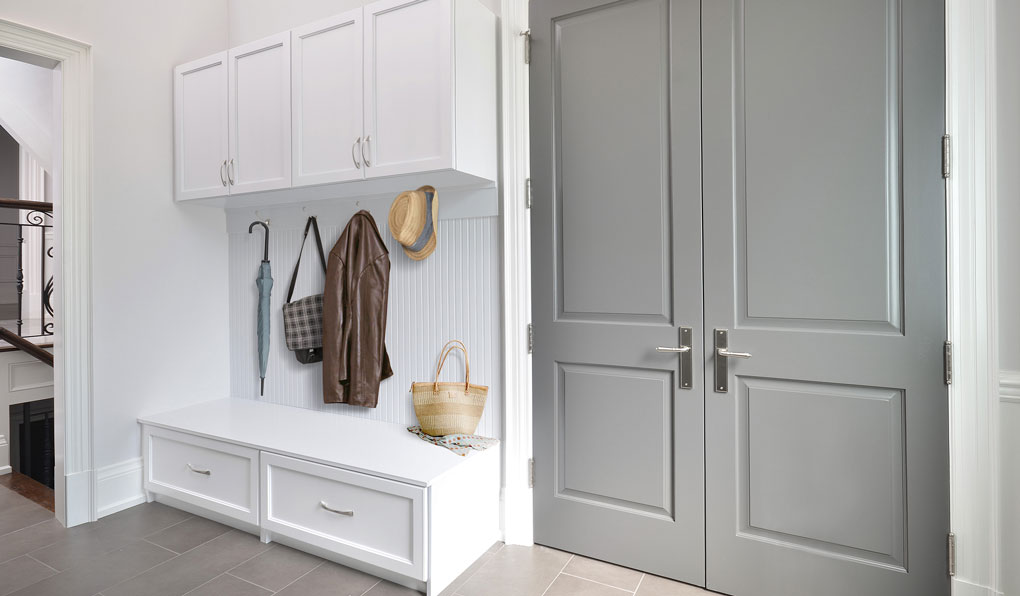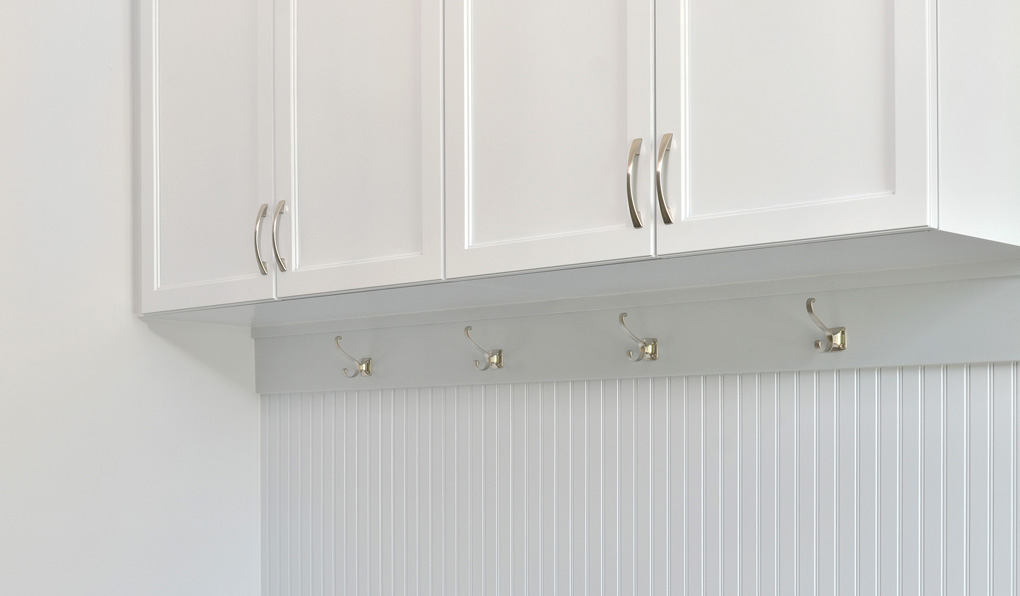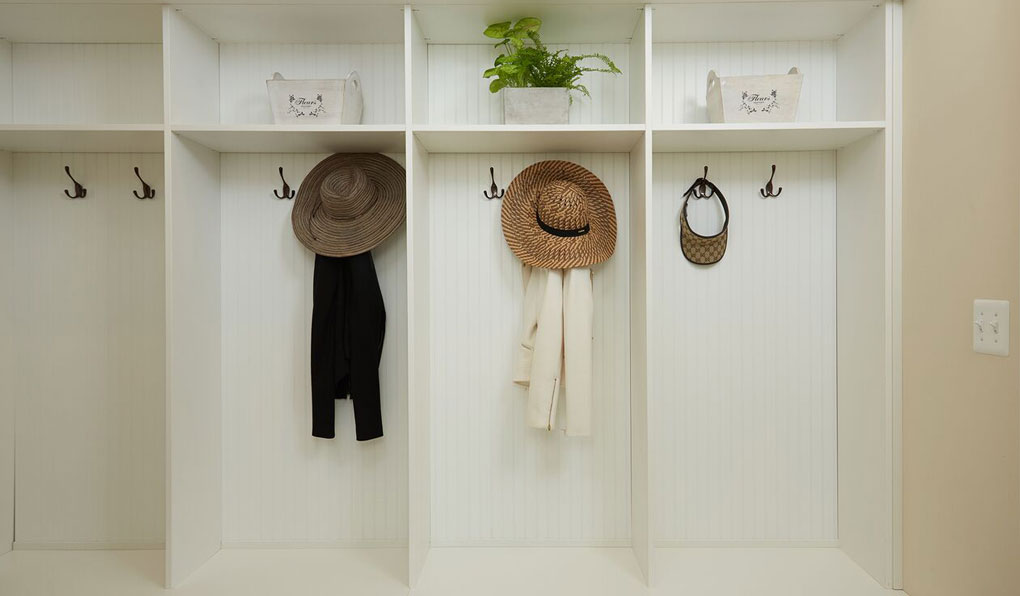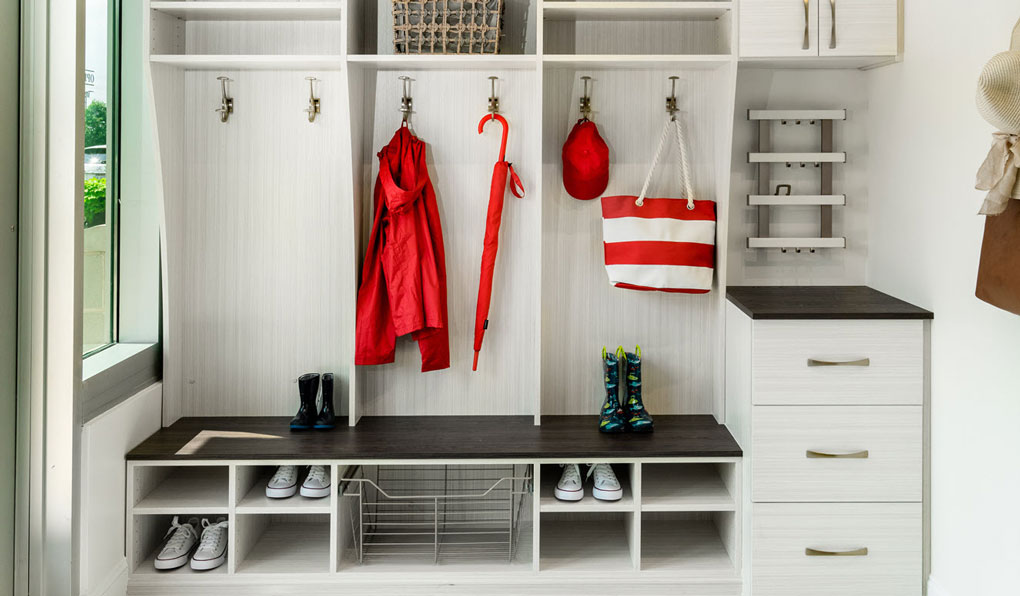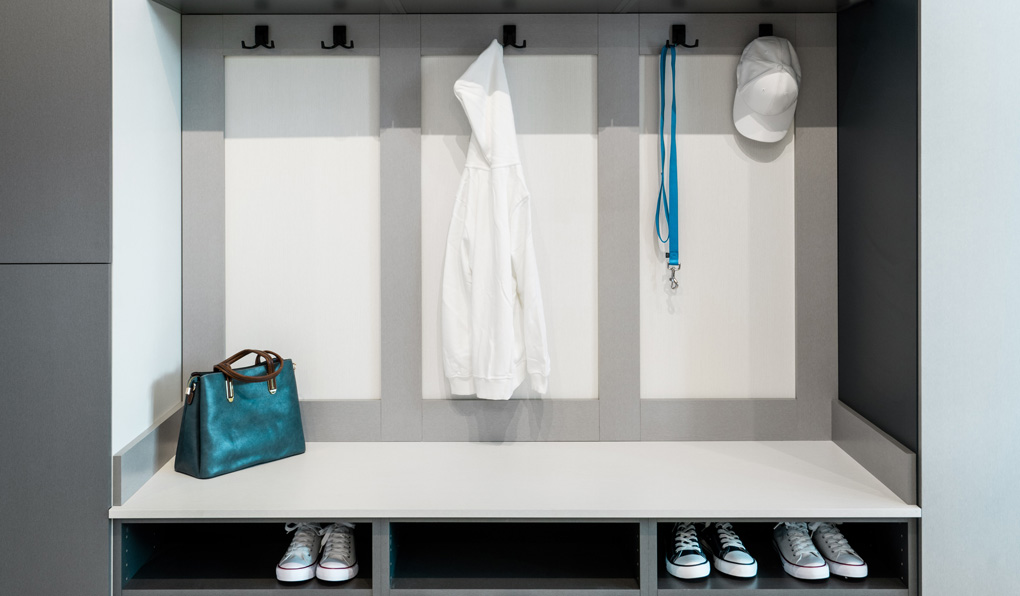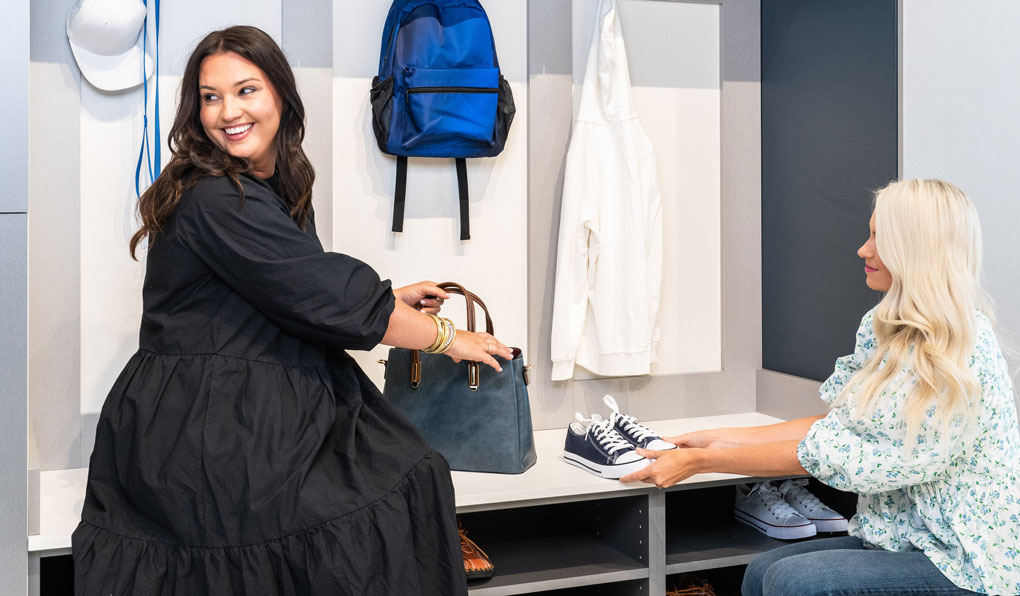 Enter in a New Organized Way of Life
A custom entryway or mudroom storage system can provide personalized space for each family member and their on-the-go belongings. A combination of storage cabinets, benches, cubbies, shelves, baskets, and hooks eliminate the unsightly piles and frantic searches and support your family's life as it grows and evolves.
Custom cabinetry, shelves, drawers, and hooks eliminate clutter and ease comings and goings for everyone.

Baskets or bins can hold smaller items like gloves, hats, scarves, dog leashes and umbrellas.

Sporting equipment like helmets and game balls can be stored in baskets or on shelves.

A storage bench could accommodate large items like skateboards or ice skates as well as provide seating to slip shoes and boots off and on.

Incorporate room to store pet necessities like leashes, pet treats, waste bags, drying towels, or anything else you don't want on display.

Decorative hooks provide immediate organization and are a simple way to create storage space in a narrow entryway where cabinets won't fit.

Increasing the light in your entryway will make it more user-friendly and inviting, so make a style statement with decorative lamps, wall sconces or a show-stopping chandelier.
Individual hooks and cubbies allow each person the space they need to manage their own things.

Floating shelves with integrated hooks supply hanging space as well as a place to update your entryway with seasonal decorations for fun.

Drawers and cabinets eliminate clutter by keeping small items hidden.

Match cabinet colors and finishes to the rest of your home's décor.

High and low hooks accommodate adults and children in comfort.

Organized storage at the points of entry to your home saves the family time and frustration hunting for forgotten or misplaced items when it's time to leave.

Let the entryway become the drop-off point for whatever has to leave with the family, like gifts, store returns, or library books.

The more stuff that can be downloaded in a garage mudroom, the less mess to enter the house.
Design Details
Create A Grand Entrance With Custom Entryway Design