Life Changes: Make Room for Your New Baby!
One of the greatest joys that any couple can experience together is with all the excitement of a new baby comes the fun of decorating and preparing for the baby's new room. Choosing baby room ideas is something that couples work on together as they plan and purchase the new nursery.
Must-haves & preparations you need for your nursery
While you will get some ideas, offers, and advice from veteran parents, there is a list of items that your baby room absolutely needs to be complete. Some furniture pieces are essential to your nursery and should be staples in each room.
When you purchase furniture for your baby room, you need to establish a theme to shop for the decor. Keep the future in mind when you start prepping your baby room so that you can easily transition to toddler beds and then larger beds later as your baby grows.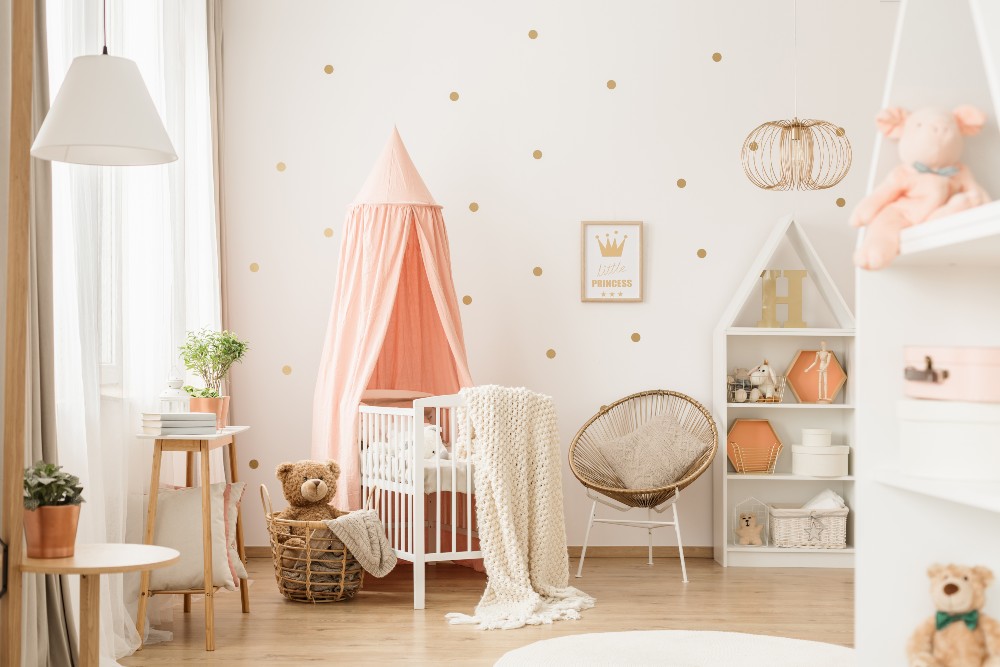 Crib
Your baby needs a safe and comfortable place to sleep once they arrive. Having a quality crib that can grow and change with your baby is important to new parents. Choose a crib that is large enough and flexible enough to transition as your baby gets older.
Rocking chair & nursing station
Being able to comfortably rock your baby and spend that bonding time together is essential. With the comfort of a rocker in your nursing station, you could find yourself in there for hours with just you and your baby. You can choose a rocking chair that also works as a nursing chair. These chairs come with an easy cleaning fabric. Beside your nursing chair should be an end table where you can store the different supplies you need to clean up after each feeding and store your nursing pillows.
Changing table
One of the most convenient must-have pieces in your nursery is the changing table. Having a place set aside specifically for changing your baby provides a level of comfort and organization in your baby's room. Changing tables come with additional storage so that you can keep your necessary changing supplies out of sight but also accessible when you need them.
Choosing your finishes
Based on the theme you choose for your baby room, you have various finishes and styles. Choose natural or contemporary tones to bring out the theme so that your baby room matches and has an organized look. You can also opt for non-traditional colors to keep the color pattern flowing throughout the nursery.
Choose your style
Do you prefer a more traditional look for your nursery or a modern feel? When you select furniture and cabinet finishing, you can select the style that fits your personal preference for the baby room. When you select a style to go with, purchasing the right decor, such as pictures and growth charts, will be nice additions to the baby's room.
Storage & organizing the baby room
Once you have the furniture you need in the baby room, it is time to organize it. Your baby will have lots of clothes, diapers, wipes, sheets, and toys, among other items that need to be stored and moved.
Closet organization in your nursery
The space found in your closet can be so much more than just the standard hanging rack. You can get maximum use for your space with drawers and cabinets to store everything your baby needs with custom closet organization. Since they will not need full-size clothes for quite some time, having different storage options allows you to get more than just clothes in this area.
Shelves

Cabinets

Hanging Rods

Pull-out Shelves
The necessities come in various sizes for the baby room and need to be organized based upon sanitation, nursing, clothing, toys, and other needs. These different options in your closet prepare you to store items you are not currently using and organize baby clothes so that they are easy to find and replace as they grow.
Dressers & custom cabinets for nursery
If you do not have a closet space or need additional storage in your baby room, the need for a dresser piece may be essential. Custom cabinets can also be designed with shelves and drawers. The drawers and shelves can be custom-sized to hold the different accessories and supplies you need for your baby. With lower cabinets, you have countertops above to assist with organizing the baby room, keeping it tidy at all times.
Wall mounts
There is lots of storage space available along the walls of your baby room. Take a crafty approach to mount different baby items such as hats, hair bows, and bibs easy to access. These mounts are cute and add to the decoration of the baby room.
Shelves are also a great option to add to your baby room to store toys, books, and other items. Some mounts can be floor-standing, allowing you to move and adjust your room if necessary. As your baby grows and the furniture necessities in the room change, where you place these mounts may change, also. The flexibility offered by wall mounts allows you to also clean beneath them with a mop or vacuum.
Additional storage spaces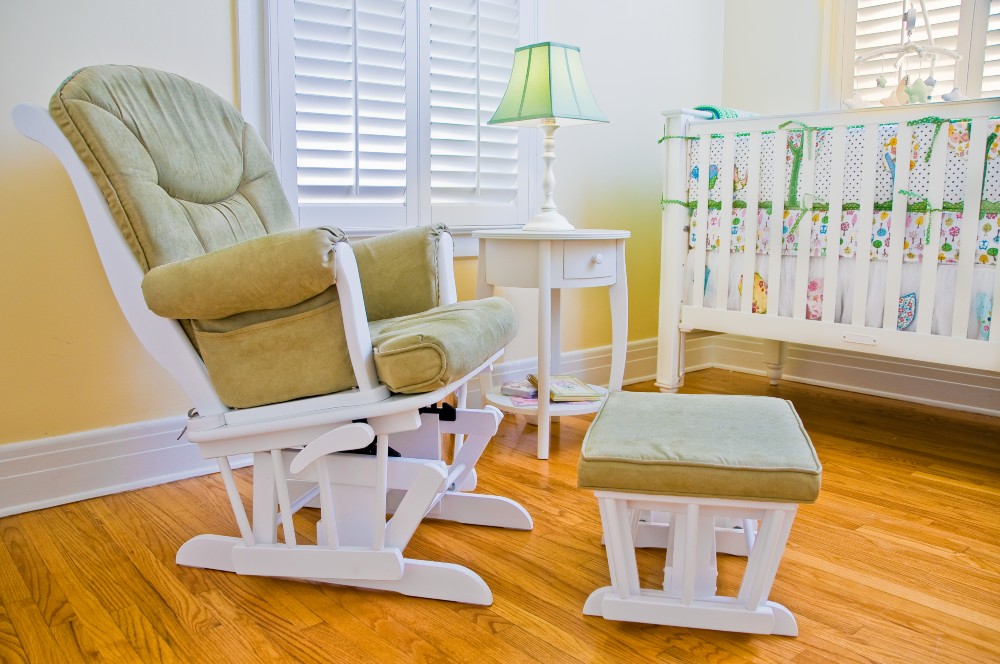 If you do not have a large closet or maybe no closet, you need to get crafty with your organization. A custom dresser that reflects the same shelving, cabinets, and pull-out shelves is always a great option for these rooms.
There is always storage space available beneath the crib. With the crib skirt handing to the floor, you can add a few additional storage tubs beneath the crib for overflow storage. Some cribs can be purchased with storage options readily available.
Adding accessories throughout your baby room allows you to increase your storage options, also. Cute hooks along the walls allow you to easily store diaper bags and coats that your baby will need before you head out, keeping these items off of the floor and easily accessible.
Suppose you would like to upgrade your baby room or want some customization. Contact The Tailored Closet today for your consultation. We strive to offer our clients the best in organizing and establishing a system that works for your family for years to come.
*Updated 10/12/2022