Minimalism Done Right: A Guide
Minimalism Done Right: A Guide
Clutter is a big-ticket topic for many housekeeping platforms, as plenty of people struggle with organizing their possessions and downsizing when the time comes. This comes as no surprise being that the smaller living spaces of today are now combined with greater and greater pressures to buy new things.
In this article, we'll cover minimalism in brief, as well as a few tips you can try if you want to downsize your home, organize your possessions, and live a life that's less reliant on the consumerist way of life.
Each of these tips is designed to help beginners ease into minimalism, so chances are, you won't become overwhelmed.
What is Minimalism?
Minimalism is a lifestyle that implores people to focus on keeping what's important in the foreground of their lives and removing unnecessary distractions and obstacles. It embraces the idea of taking what you need, but having a use for everything you take. The concept applies to home life, work, personal possessions, one's mindset, and the relationships in a person's life.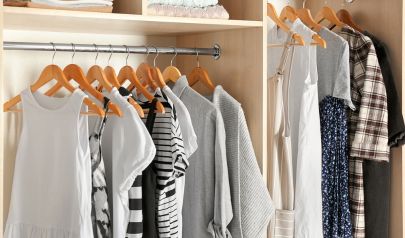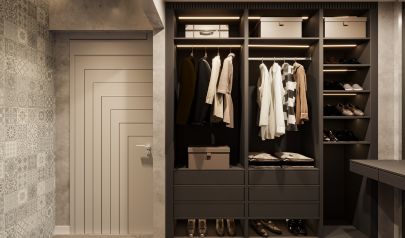 What Minimalism Isn't
It's important to differentiate the minimalist lifestyle from one that focuses on strict abstinence from things we'd otherwise enjoy. While abstinence focuses on limiting oneself on the things they own or participate in, minimalism embraces the idea of being more mindful about how we interact with people and things in our lives.
That said, you absolutely do not have to get rid of everything you love just because it isn't an absolute necessity. If that thought crossed your mind, you can put those fears to rest, because though some minimalists insist upon teaching about the more extreme side of minimalism, this strict adherence to having less doesn't have to be your main goal.
You don't have to obsess over whether you're pursuing minimalism in the exact same way an instructor may have suggested. Minimalism looks different for everyone, and so long as you have the right mindset and you're operating with that mindset at the helm of your actions, you're going to succeed.
How to Embrace Minimalism
Minimalism might sound difficult if you're looking at more advanced practices, but for beginners, it's quite easy to get started. Take a look at the following tips for ways to keep a minimalist home and lifestyle.
Find What Matters
Explore the different elements of your life that you might want to minimize. The number of clothing items you have in your closet, for example, is a smart, simple way to get started on the minimalist path.
Search through your belongings and decide whether each garment is important to you. Do you wear it often? Would you miss it if it were gone? Do you have other clothes that fulfill the same purpose?
If you can part with the item, do so, but don't stress yourself out by forcefully getting rid of things that you truly enjoy having.
If you're examining something and you decide that you don't need it, let it go. Living a simpler life with fewer possessions or challenges that aim to ruin your day will help get the minimalist lifestyle to really stick.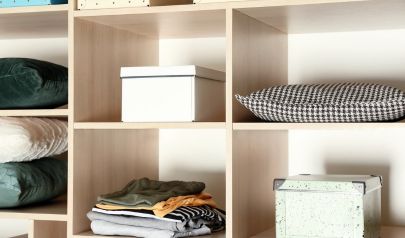 Embracing minimalism is a great way to stay organized and declutter both your home and your life. Stay tuned for more on staying organized, keeping a tidy home, and learning how to determine what matters to you and what doesn't. A simplified life saves you money, time, and helps people who practice it stay de-stressed and ready to take on the world.
Call 866-712-3404 today or go online to www.tailoredcloset.com to find a designer near you and schedule a free, in-home or virtual* consultation.
*Virtual consultations are not available at all locations.