Types Of Closets And How To Choose Ideal Storage For Your Needs
Imagine how much sweeter life could be if all your closets had welcoming contents instead of making you want to run and hide? We're talking clothes closets, linen closets, entryway, and hall closets, utility closets, and craft closets whose usefulness can run the gamut from organized and highly efficient to over-stuffed and out of control. The Tailored Closet designers are experts at creating custom closet systems with innovative closet storage solutions designed to maximize all types of closets, making closet clutter a thing of the past.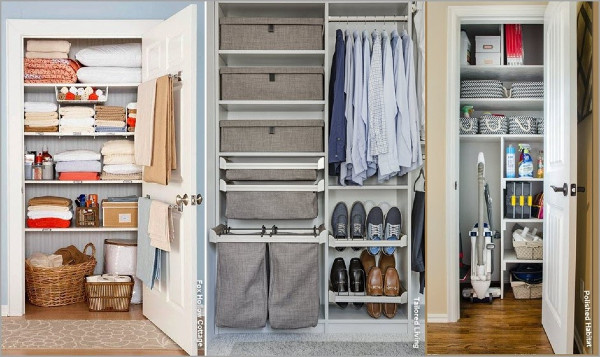 Closet storage solutions vary depending on what needs to be stored
Few people can look at a closet and immediately envision useful and convenient storage. For most of us, it's a process as we try one thing after another striving to "make it work." The Tailored Closet can simplify this process by designing custom closet organization systems to turn any closet into permanently efficient storage space, no matter what you need to store.
Closet accessories customize bedroom closets
Bedroom closets offer opportunities for the amazing organization or complete chaos. First, maximize any closet by capturing vertical storage space with enclosed cabinets with adjustable shelves, open shelves, drawers, and pull-out bins. Then, customize that storage space with closet accessories that get down to the nitty-gritty of exactly what will be stored. Create ideal storage with drawer and shelf dividers, baskets, specialty racks, decorative hooks, and hanging rods that suit the specific needs of your closet.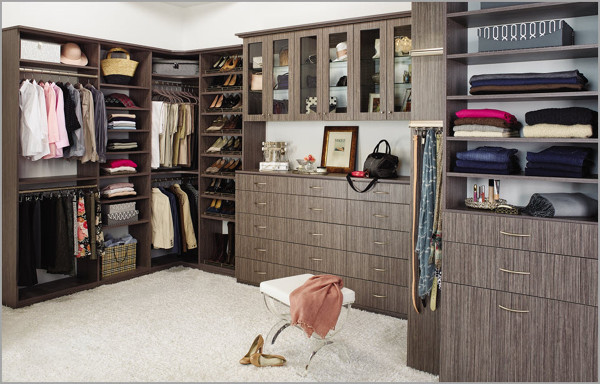 Ideal storage is different for everyone, based on how you choose to manage your wardrobe
Select solutions that organize clothes and wardrobes accessories like shoes, purses, belts, ties, scarves, jewelry, and hats
Match storage to whether the closet is for kids or adults, someone with limited mobility, a shared closet, or a walk-in or reach-in closet
As children grow, their closet needs evolve, so storage solutions that are changeable will be able to accommodate whatever is needed at each stage
Have a fresh, inviting linen closet
Whether you have one large linen closet for everything or smaller ones at points of use (like one for the bedrooms and one for kitchen), you can have ideal storage for all your linens as well as any home products also stored in the linen closet such as bath products, cleaning supplies, batteries, or a first aid kit. Things you'll be storing in a linen closet include:
Kitchen/Dining: Tablecloths, napkins, placemats, kitchen towels, potholders, aprons
Bedding: Sheet sets, pillows and pillow shams, blankets, comforters, duvets, dust ruffles
Bath: Bath and hand towels, wash cloths, beach towels, rugs, toilet paper, tissues, and toiletries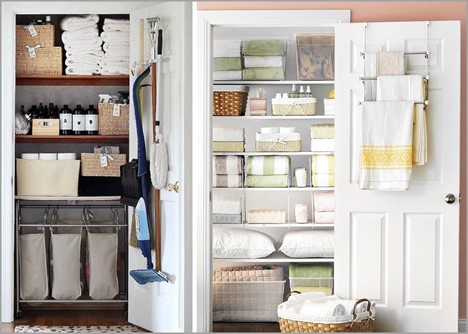 Linen closets with floor-to-ceiling shelving can be fine-tuned for storage with organizers to fit what needs to be stored
Label shelves and baskets to identify contents and indicate where everything belongs
Shelf dividers will keep folded stacks of sheets and towels from toppling over
Baskets and bins can corral smaller items (like wash cloths and hand towels) and convert the floor into additional storage space
The organized hallway or entryway closet
Hall closets are notorious for being an empty space with one hanging rod and a high shelf, which is perfectly suited to chaos and piles of castoffs on the floor. To organize the space for maximum usefulness, install the same storage solutions that keep entryways neat and tidy, with easy-to-reach storage and designated space for everything in the closet. Then, institute creative storage and organization helps to eliminate clutter by corralling even the smallest things.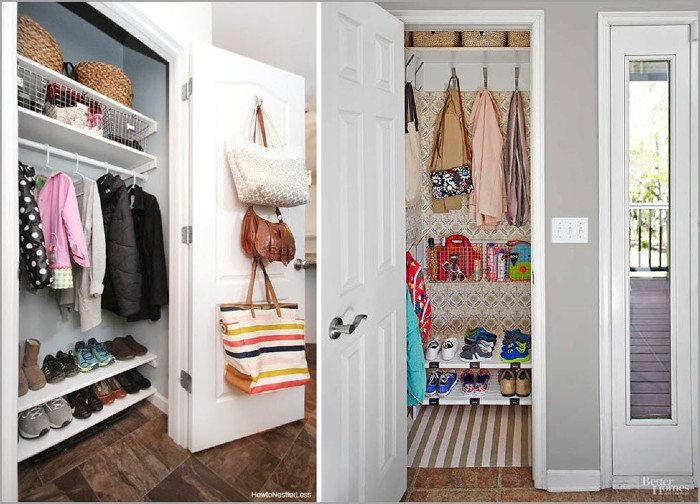 Make a style statement in your hall closet with organization helps that reflect your personality
Sturdy hooks can handle jackets and bags at adult and child levels
Shoe racks below hanging rods can utilize the base of the closet to keep shoes sorted
Overhead shelves with baskets hide the clutter of small, stored items
No "junk drawer" utility closet
Utility closets can easily get jumbled and ineffective with brooms, mops, cleaning supplies, spare batteries, light bulbs, step stools, and even a toolbox. The range of large (like vacuums) and small items can be a challenge to organize. Additionally, toxic or potentially hazardous products should be out of the reach of children on high shelves or in locked cabinets.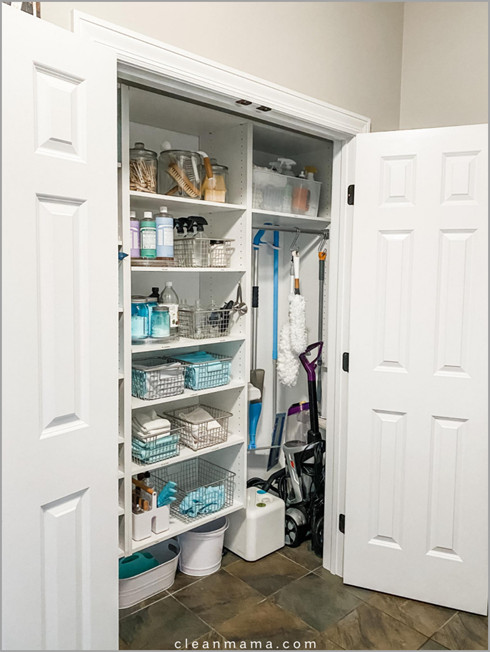 Utility closets can be configured with space for brooms, mops, and vacuums, as well cleaning supplies, first-aid kit, pet food, and more
Add floor-to-ceiling adjustable shelves around the large items for cleaning supplies and household items
Labeled baskets and clear shoe boxes or bins will organize loose items like tools, light bulbs, batteries, and flashlights
Slatwall panels provide wall storage with accessory hooks to hang brooms, mops, and dusters and attachable baskets
Efficient craft and sewing closets
A real closet for craft and sewing supplies is every DIYer/crafter's dream … but seldom realized. Usually, the multitude of spools of thread, jars of paint, packets of buttons, beads, and sequins, bottles of glue, tools, reams of paper, and bolts of material end up in stacked boxes or in underbed storage. For this type of closet, ideal storage involves lots of smaller containers that conserve space while maximizing utility for the myriad elements that need to be organized.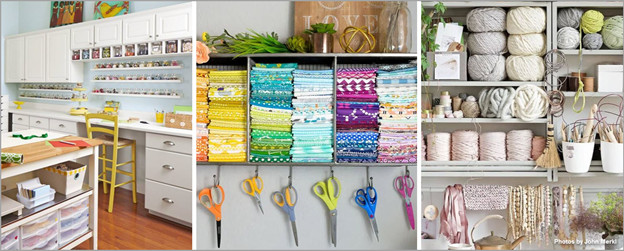 Implementing storage within storage is key to an efficient craft or sewing closet that overflows with creativity
Cabinets over worktables in a craft room can serve as closet space for storing craft supplies
Unique solutions are part of the DIY spirit, resulting in accessible storage that beautifully displays necessities
Visibility is key to being able to keep track of everything, so open storage and clear containers are good choices for craft closet storage
Closet storage systems from The Tailored Closet can help you reorganize all your types of closets so that they work better for you and your family. With a maximized space solution for each closet, you can customize storage with organizational helps that let you create the ideal closets for your needs. Call 866-712-3404 today or go online to www.tailoredcloset.com to find a designer near you. You'll love what custom storage solutions can do for your closets.
*Virtual consultations may not be available at all locations.
Like us on Facebook and follow us on Instagram.
*Updated 10/12/2022