About The Tailored Closet of Charlottesville and Warrenton
Meet Your Tailored Closet Team of Charlottesville & Warrenton!
Wayne Powers

Owner

Here at Tailored Closet of Charlottesville & Warrenton, we have a lot to celebrate—including our owner, Wayne Powers! To give him the recognition he deserves, we're going to share a little bit about him so that you can understand what he brings to our team.

As our owner, Wayne brings a unique blend of skills and experiences to our team. He has a background as a carrier pilot in the US Navy, and he also has a passion for construction and home improvement. It's these things, as well as his love for his family, his employees, and his desire to do something special for his customers, that have led him to build a reputation for excellence in the realm of home improvement.

These days, Wayne's position is primarily behind the scenes handling marketing, expansion, and managing. He brings a Navy background to the table, having grown up with a father and brother who were also Navy pilots. It was while Wayne was piloting with American Airlines that he realized he had a passion to build his own business—and that's when he joined his three brothers, two sisters, and parents here in the Warrenton area so he could start this business. He's happily resided here for 19 years now.

Prior to this, Wayne was an Airbus 320 Captain with American Airlines and a US Navy EA-6B carrier pilot from USS Enterprise (CVN-65). He also has a Bachelor's Degree in Electrical Engineering from PSU.

And speaking of his family, Wayne is happily married to his wife Liz, who is a co-owner of their businesses. Together, they have three children: Their oldest, Bobby, and his wife Jessica, with three grandchildren, Danny, who is an IT professional, and their daughter Jacklyn, who is finishing Dental School for her passion to be a dentist.

Wayne is a man of many passions—and he brings those passions to work with him here at Tailored Closet. It's one of the biggest things that makes our branch so special.

Cassidy Dugan

Operations Manager, Lead Design Consultant & Installer

Here at Tailored Closet of Charlottesville & Warrenton we have so many special people on our team! This time, we're taking a moment to recognize Cassidy Dugan, who has been with us since 2005—almost twenty years! She's known for her attention to detail and years of design experience, and she enjoys helping customers solve their issues by giving them recommendations based on her experiences.

When Cassidy started here, she was a Design Consultant. Over time, she became the office manager, and now, she's our Operations Manager, a position she's held since 2018. Throughout it all, she's brought a lot of creativity to the work we do here—and it's no small wonder since she graduated from the Art Institute of Pittsburgh with a bachelor's in Interior Design—at the top of her class, too, with a 4.0 GPA!

Cassidy was born and raised in Fairfax, Virginia, and she's lived in various places in Northern VA. In 1990, she moved to Culpeper, where she's resided ever since.

Outside of work, Cassidy loves to travel, go kayaking, and help animals. She's the founder and president of an animal welfare organization.

When she's not here or pursuing her passions, you'll find her with her family—husband Justin, teenage son Tyson, and daughter Rileyn. They also have two French bulldogs, Oma and Fern, two cats, Kitten and Bunny, and a large fish tank with 30 fish.

Join us in giving Cassidy a shoutout! She's a special part of our team, and we hope to enjoy everything she does for many more years to come!

Brooke Thorpe

Office Administrator

Brooke has been a part of our team now since 2014! She is our amazing Office Administrator. She performs a variety of clerical tasks to help our Tailored Closet office run efficiently.

In her spare time, she enjoys reading and watching movies.

Thomas Penn

Design Consultation & Installation Technician

Tom has been with our team since 2015. He works as a consultant and also helps with installation projects.

In his spare time, he enjoys spending time with his wife and children and watching the Nationals.

Carlos Leal

Installer

We want to welcome Carlos Leal to our Tailored Closet team!
Accolades and Partners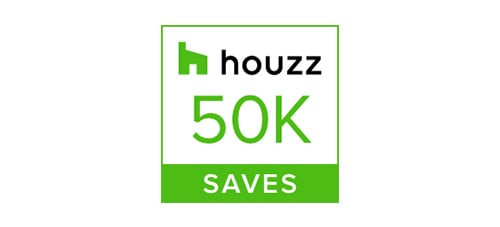 50,000 Saves on Houzz
The Tailored Closet's photos have been added over 50,000 times to Houzz ideabooks.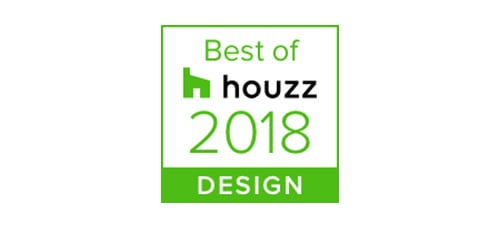 Best of Houzz
The Tailored Closet's portfolio was voted most popular by the Houzz community.