Kids are off to college? Here's what you can do with the new space
It can be a big adjustment going from a loud, lively home to a quieter environment, but it's important to use this time to explore different opportunities to focus on hobbies or necessities to get back to enjoying life now that your kids are raised. It may have been easy to lose yourself in the responsibility of raising your children and shaping them into who they are today, but now is the time to find yourself again. With the help of these tips from The Tailored Closet, you'll be well on your way to making the room transformation of your dreams.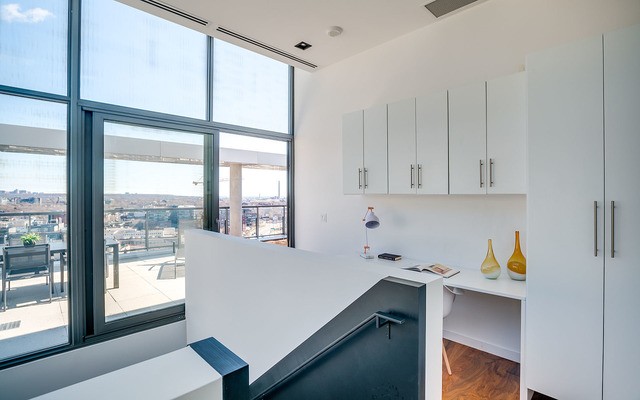 Preparations to consider when repurposing empty rooms
Taking on a task like repurposing your kid's bedrooms after they leave can be daunting and scary at first, but you will be more than happy with the results in the end. No matter where your kids are heading off to, turning their rooms into something fun and useful will make passing it much more tolerable. Even better, it makes for a fun time choosing its new purpose, watching it all fall into place, and embracing your newfound space. Here are some things to think about when trying to figure out what to use this new space for.
Your interests and hobbies
Take time to consider what would fill the newly empty space best. Ask yourself if you plan to have more guests over, start up a new hobby, work on your health and fitness, or explore new opportunities to work from home.
How much space do you have to work with
The size of your kid's room will determine a lot regarding how you set the room up, how much will fit in it without making it look cluttered, and alternative options for maximizing your space with the right organization.
Do-it-yourself (DIY) or professional help
Many homeowners will be tempted to take on their new home project by themselves and often do, but it's highly recommended that you work with a professional to make the most out of your space. After all, they will make the process quicker, easier, and much more useful in the long run. Doing it yourself can run the risk of poor results and a need for another remodel sooner than you planned.
Great ways to renovate your new space
With the kids out of the house, there's nothing more upsetting than passing an empty room or two. It just acts as a reminder of the life it once possessed — posters, trophies, electronics, and probably clothes all over the floor. Repurposing and remodeling rooms with one of the following ideas are exactly what you'll need to turn that frown upside down and get back to normal.
Guest room
Go back to the basics with a universal guest room that can be useful for more than just sleeping. With so many great organization and layout options, have it on hand when one of your little birdies flies back to the nest and make use of it in other ways in the meantime. The best way to do this is with Murphy Beds, which offers a space-saving way to get the most out of your room while still having a guest room.
Not only do they open up your room for more activities, but they can also:
Offer additional bedding to guest bedrooms that can't fit more than one.

Be combined with additional cabinet space for better storage.

Provide the same comfort with coil-spring mattresses up to 12" thick.

Come in all sizes — twin, full, queen, and king.
Office or library
If you love to read, write or work from home in quiet spaces, remodeling the room into an office or library may be a great option for you. You can brighten it up with all your favorite books neatly organized on the wall or go above and beyond and create a beautifully organized space to work in. After all, business is a pleasure with the right home office design.
Better yet, you can make this a space that is beneficial for both of you with the right customizable layout. It doesn't even matter if your space is large or small. With the right professional guidance, your small room can be stretched into one with office cabinets for proper storage, space for both of your work and play needs, and in a personal style, you both love.
Craft or game room
On the other hand, you may be looking for something more fun and entertaining to take over your empty space. You've spent the last 18 years or more making sure your kids were learning and having fun. Why not spend the time you have now to do the same yourself? In this case, a craft and hobby room may be more ideal.
Fortunately, this is doable without the added mess that usually comes with it. Since these types of rooms are generally easy to clutter, you can make the most of this space by adding in different storage solutions including:
Overhead cabinets

Shelves

Using drawers attached to an island or desk
Gym
Now is a time to also consider your health and wellness, as well. Your kids may be raised and ready to take on the world themselves, but there is still a lot more for you to do. For this reason, it may be more reasonable to turn your new space into your own home gym.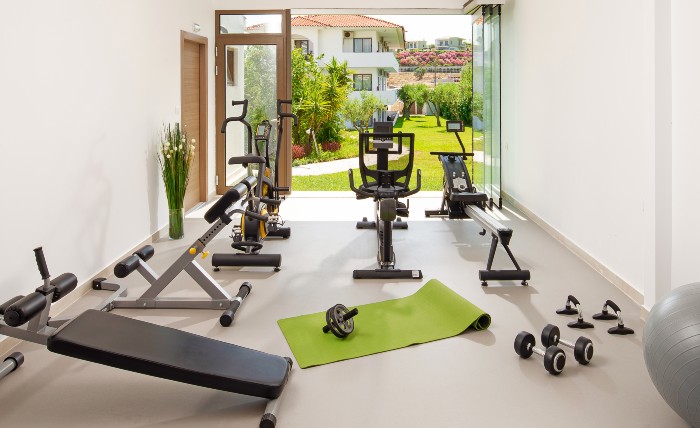 Make the most of your gym equipment with the space that you have by:
Choosing your flooring accordingly
Ideal flooring would be spill/sweat resistant, hard and durable for heavy equipment use, and be able to maintain heavy foot traffic for daily uses.
Cabinets
Workouts require many things like towels, dumbbells, resistance bands, yoga mats, and more. Use cabinets to keep the room spacious and clean for every routine.
Accessories
Every little detail matters when it comes to a successful home workout, including everything from your lighting to the hooks that hold your sweat towel.
The Tailored Closet is familiar with what it takes to bring a new spark and purpose to empty rooms and spaces. Your children created wonderful memories in those rooms, thanks to you, but now they're out in the world and ready to create new memories on their journey. These room remodels may be just what you needed to get past their absence and continue enjoying the wonderful things life has to offer. After all, you deserve it! Contact us today for your free consultation.
*Updated 10/12/2022