New England Clothes Rotation
What would it be like to skip out on rotating my clothes closet every season or even every other season?
Living in New England we have four seasons to deal with and each has a different wardrobe requirement. The colder months are typically made up of the darker and heavier clothing and in the warmer months lighter and brighter clothing is worn. In addition, each season requires some cross over clothing from the season before and the season after in order to help with the transition weather.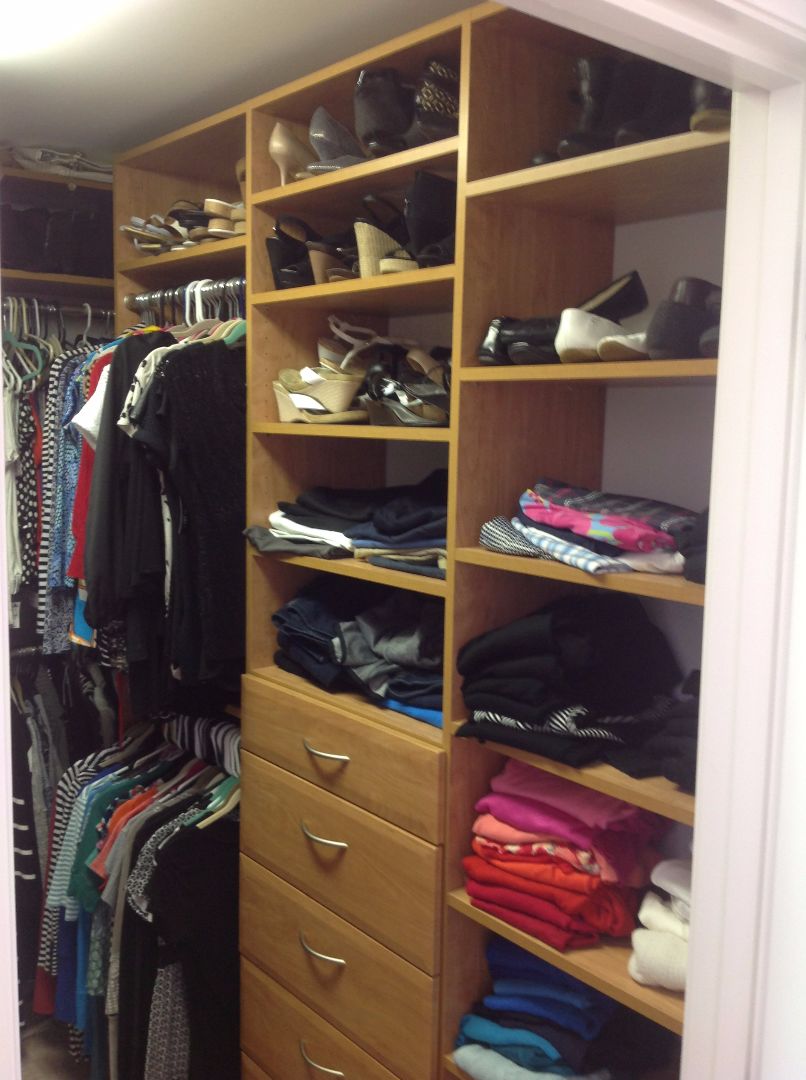 What if there was enough storage in the closet to hold all our clothing for every season! No more time to spend on filling tubs, labeling containers, shuffling to and from between basement and/or attic, and this doesn't even begin to factor in the cost associated with plastic tubs & dressers, vacuum seal bags, garment bags, and the like!
With a custom closet by Tailored Living NH you can save yourself time and money associated with rotating your clothing out and in for every season. Our design team can help you design the closet of your dreams with more time and money to spend on yourself.