Custom Cabinetry To Transform Your Home's Storage
If you're feeling "storage challenged" in your home, there are some things you can do before heading out and renting an expensive storage locker. Maybe you've downsized, are in a new home, family needs have shifted, or you've reached the point where something's got to give, but you're not sure where to start! The Tailored Closet whole home storage and organization specialists are a phone call or a click away with innovative solutions that can revolutionize your space with customized storage to calm the chaos and give you breathing room.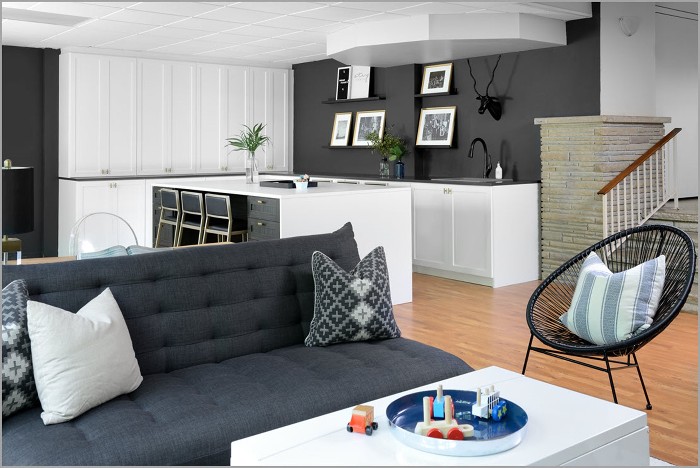 Imagine custom cabinets that hide all the clutter and let you live an organized life in every room
Here are some areas to explore with your local designer before you resort to drastic measures:
Enhancing any existing storage
Creating storage where there is none
Mastering your busiest spaces
Making your garage work for you
With The Tailored Closet, you won't have the frustration of trying to fit existing solutions into your space. We take exacting measurements and help you design custom storage to achieve your desired result. And if you have a hard time envisioning new cabinetry in empty spaces, our 3D design software lets you see your design unfold right before your eyes, eliminating any stress or anxiety about what the final project will look like whether a closet, home office, or laundry room. You'll be able to try different styles, finishes, and colors until it's just right.
How to enhance and maximize existing storage
You undoubtedly have specific storage units in your home already, including closets, pantry, kitchen and bathroom cabinets, and linen or utility cabinets. Sometimes, though, these spaces can be configured in ways that make them only marginally effective. The Tailored Closet's custom storage solutions and accessories can maximize inefficient storage spaces, so you get the most out of the storage you have.
For more efficient closets
Custom closet storage systems can transform any clothes closet with cabinets, shelves, drawers, shoe racks, and closet accessories like valet rods, integrated laundry hampers and tie and belt racks to organize everything that goes into the closet. Other types of closets, like hall closets and linen closets, can be made more effective with adjustable shelves, drawers, and organization systems that capture all available space.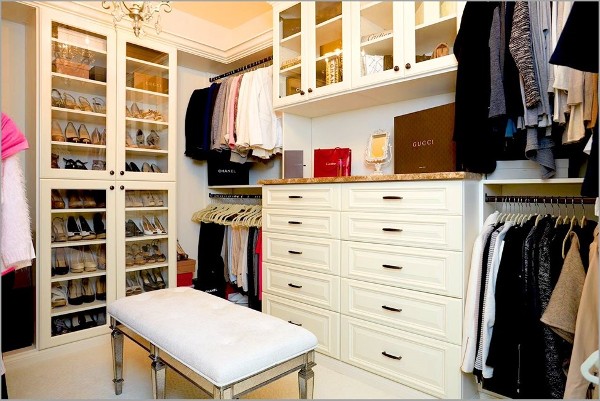 Customizations for exactly what needs to be stored makes any closet more efficient
A user-friendly, organized pantry
A pantry of just rows of shelves can become a jumbled mess of cans, boxes, bottles, and bags. A combination of enclosed cabinets, drawers, adjustable shelves, custom wine and spice racks, and pull-out bins will turn a challenging pantry into highly efficient storage for food, supplies, and small appliances. Implementing organizational helps like see-through containers, lazy susans, and tiered racks for cans make all the contents accessible while maximizing the space.
Make every cabinet accessible
Undercounter, floor-level cabinets are hard-to-reach storage. The same with deep cabinets, most of the stored contents are out of sight past the first few inches. You can multiply your usable storage space by installing custom pullout shelves and drawers within existing cabinets to make all that inaccessible storage space available. You can actually use all the space, see what's stored, and quickly find what you need.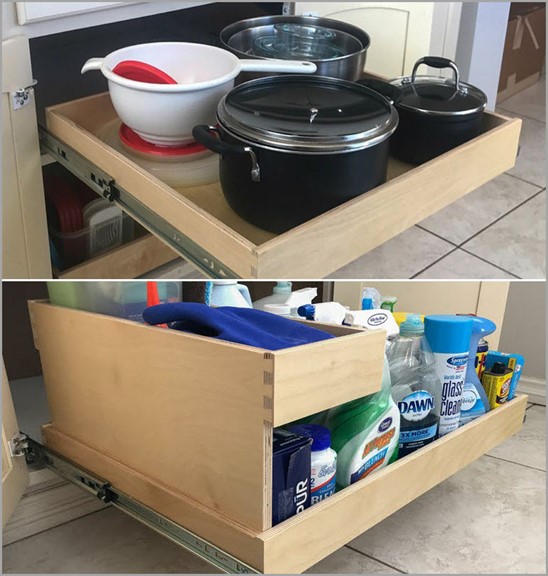 Capture valuable space you've be missing by making inaccessible space more accessible
Create storage where there is none
Years ago, homes were designed with built-ins like corner cabinets and recessed shelves to provide convenient storage in every room. Today, most rooms come with doors, windows and four walls. You provide any storage. Built-in cabinetry is becoming more popular to provide storage where there is none for a clean and modern aesthetic without the need for additional furniture. Convert hallways, corners, niches, and bare walls into innovative storage with custom, built-in cabinetry to increase your home's storage. The Tailored Closet offers a wide range of styles, finishes and colors ensures that you can match your home's décor so the new cabinetry doesn't look like an add-on, but that it truly belongs.
Custom cabinets and floating shelves will perfectly fit the space you have and provide more storage in less space than bulky furniture.
Laundry rooms are often a catch-all space that can be both messy and inefficient but cabinets above and around your washer and dryer will create valuable storage space.
Versatile window seats can be a one-window affair or wrap-around a bay window or breakfast nook with integrated cabinets or a lift-up benchtop for hidden storage.
Corners can go from useless space to become a pantry, display cabinet, or bookshelf with a series of floating shelves.
Narrow hallways can accommodate shelving units, including custom cabinets in the inexplicable, recessed space at the end of the hall that doesn't seem to have any real purpose.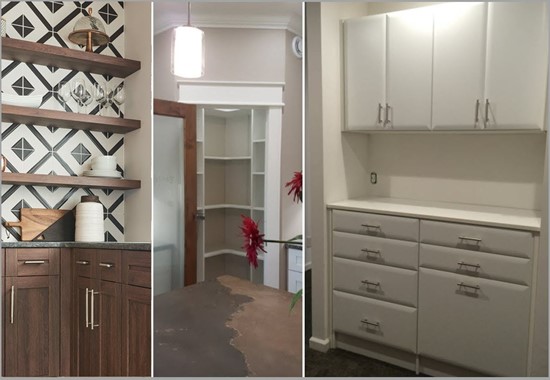 Customization allows for capitalizing on any unused space with storage solutions built to fit perfectly
Mastering your busiest spaces: family rooms, playrooms, and TV rooms
Rooms designated for family activities are understandably going to be busy with people and things but, if clutter has taken over, you probably need some handy storage. Built-ins like an entertainment center or cabinets with shelves and drawers eliminate the need for more furniture in the room. An all-inclusive custom storage system that brings it neatly together by housing all the electronics, games, accessories, and movies lets you effortlessly maintain order, eliminate clutter, and enjoy the space so much more.
Making your garage work for you
The garage is commonly the largest room in the house, but also the most over-looked area of the home for planned storage. By incorporating garage storage that includes floor-to-ceiling storage cabinets, Slatwall wall hanging storage, and overhead storage racks, garage space will be freed up to absorb in-home overflow storage like off-season clothes, sports equipment, file boxes, and more. You'll be amazed at all the usable storage space a custom garage storage system will reveal as well as giving back space to park the car!
Don't suffer in silence if you're short on home storage! You may not see all the possibilities, but The Tailored Closet designer near you can help you find valuable storage opportunities right in your own home. Call 866-712-3404 today to find a designer near you and schedule a free in-home, or virtual* consultation to talk about how to maximize storage in your home and garage.
*Virtual consultations may not be available at all locations.
Like us on Facebook and follow us on Instagram.
*Updated 10/12/2022