Most Popular Home Organization Ideas of 2022
Keeping your home comfortable and uncluttered is an ongoing process. You have to stick to organization systems you have in place as well as institute new processes as life evolves. The Tailored Closet home storage solution experts live and breathe storage and organization solutions, and they can help you get control of every area of your home, including closets, home offices, pantries, laundry rooms, the garage, and more. So, before we bid a fond farewell to 2021, let's revisit some of the top blogs of the year featuring organization and storage ideas to get you primed for greeting the new year in perfect order!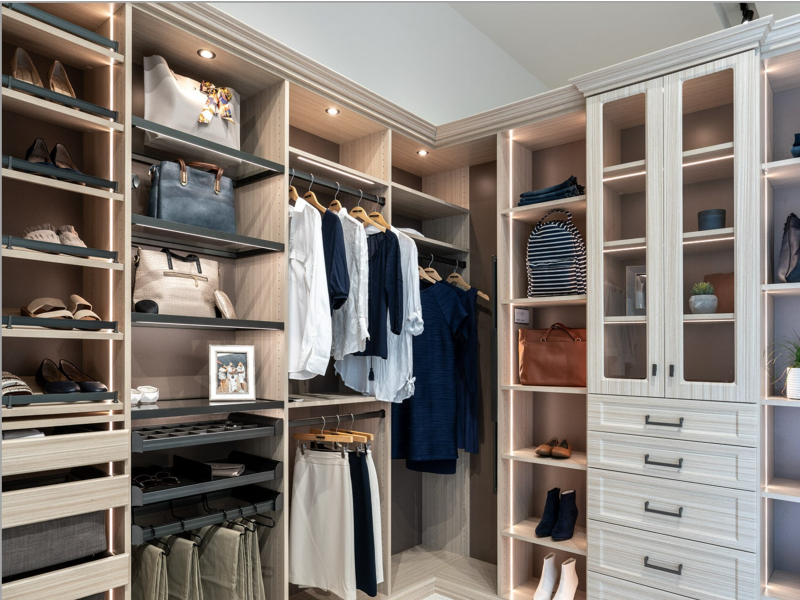 Closet organization systems for every member of the family will ensure that each day starts and ends on a high note
Organized closets: An attainable goal
Closets are notorious for being messy because they generally have so many things in them. From big overcoats to small shoes, the real challenge is neatly storing all the closet contents so you can always find what you need. Custom closet organization systems from Tailored Living can be fine-tuned with personalized closet accessories to easily manage everything in your closet, including a shoe collection that makes you sit up and take notice.
Fall In Love With Closet Accessories To Personalize Your Closet Storage
How closet accessories eliminate pain points
Protect all your bling
Never lose another belt, tie, or scarf
Love the convenience of closet accessories
How To Properly Organize Your Shoe Collection
Shoe shelves protect and display
Boots require special attention
Creative shoe storage outside the closet
Caring for your leather boots and shoes
A working garage: Make life easier for everyone
Most garages are a treasure-trove of underused space. Vertical garage storage cabinets and wall-hanging systems are two of the best ways to convert garage space into valuable storage. Additionally, overhead storage options can exponentially increase storage, so your garage floor is freed up for functional living space.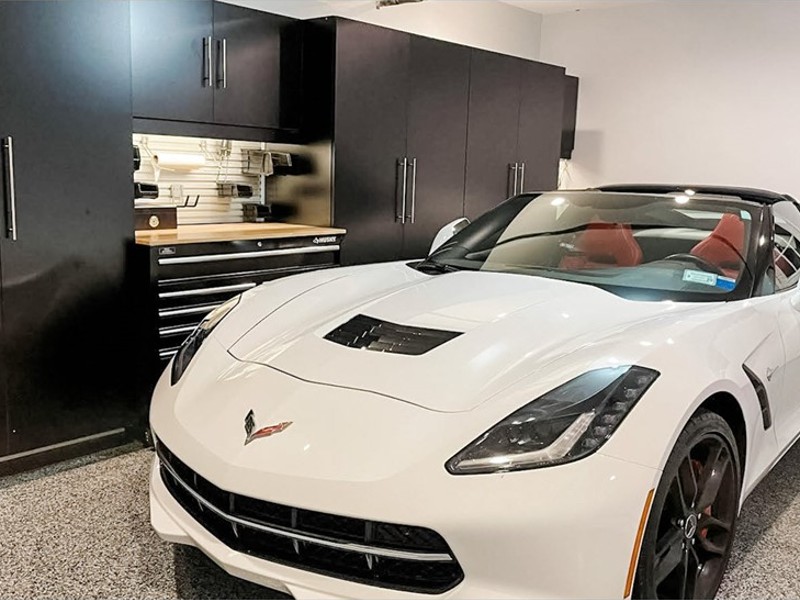 Any size garage can benefit from capturing vertical space with custom garage storage cabinets that organize everything in the garage
Garage Organization Ideas For A Floor-To-Ceiling Garage Makeover
Maximize garage cabinet storage
Very versatile Slatwall wall storage
How to best utilize ceiling storage space, including automated lifts
An organized garage deserves a beautiful garage floor
Pantry organization: Time- and labor-saving storage ideas
By designing a custom pantry for the way you live, you may discover that managing a kitchen isn't as difficult as you thought. An organized pantry will help you keep track of what you have and what you need, so meal preparation, grocery shopping, entertaining, and daily grazing (snack attacks) are almost effortless.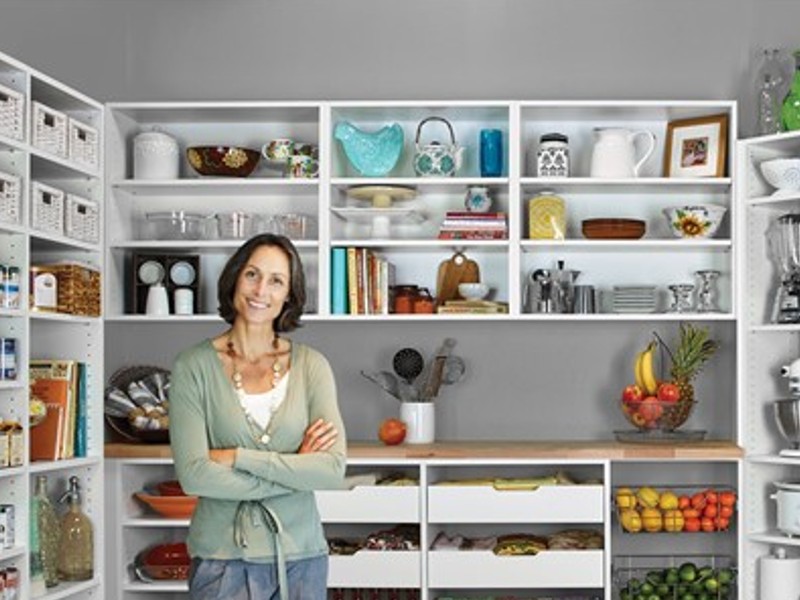 You'll love the convenience of a pantry that has a place for everything you want to store in the pantry
Six Steps To A Clean And Organized Pantry
Remove contents and clean every nook and cranny
Purge and sort, mindful of expiration dates
Create zones for improved efficiency
Proper food storage protects freshness
Laundry room storage: Never dread laundry day again
With a maximized laundry room, keeping the family in clean clothes won't be such a hassle. With sufficient storage and available work surfaces, you'll be able to tackle every facet of laundry day with ease.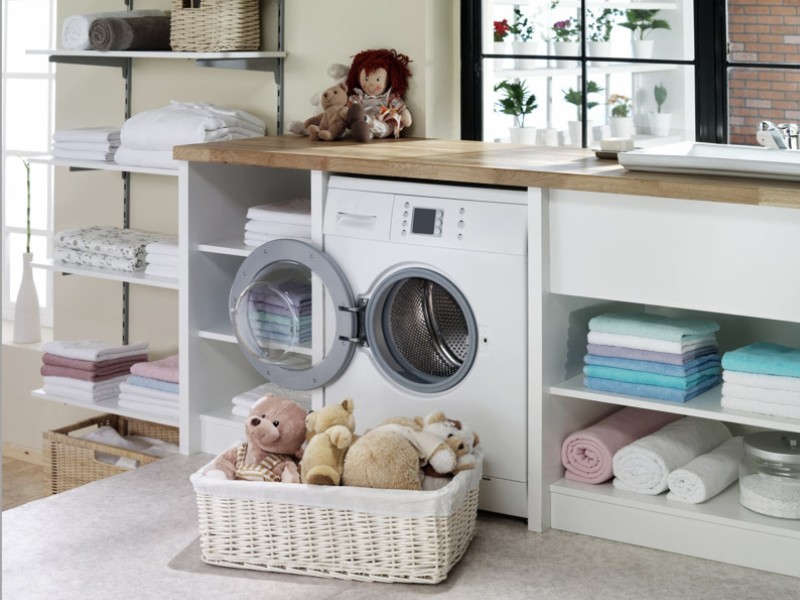 Laundry chaos is a thing of the past with an organized laundry room that helps you manage every step of your laundry-day process
Six Best Laundry Room Storage Solutions
Storage cabinets with adjustable shelves
Convert deep cabinets with pullout drawers
Tiny space storage hacks
Laundry hampers to corral and organize
Home office design: Efficiency increases productivity
A home office designed around your work requirements and your personal comfort will go a long way to helping you get more done every workday. A home office should provide the same efficiency as a formal, in-office workspace, meeting all your organization and storage needs.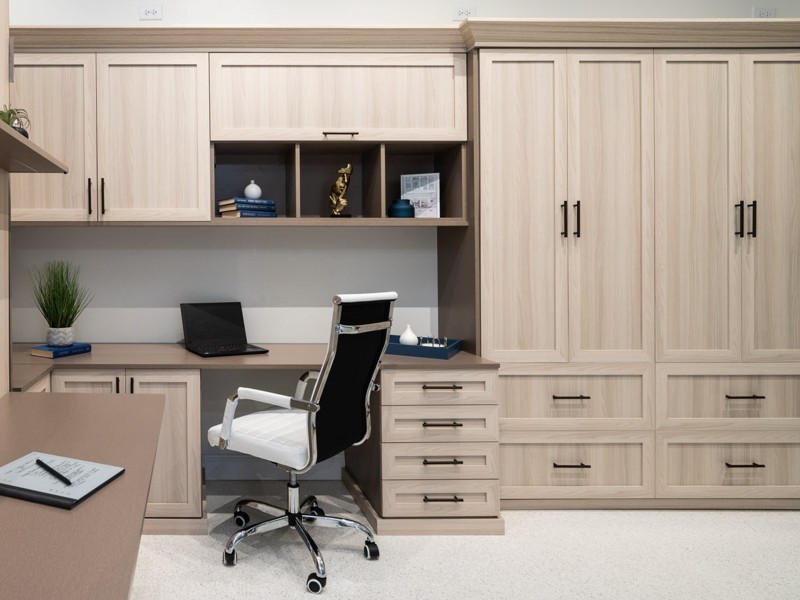 Enjoy all the perks of working from home even more with a custom home office designed with you in mind
Understand Your Home Office Needs To Create Efficient Workspace
Support your personal work style and workflow that works best for you
Sharing an office can really work
Efficient home office in a dual-purpose room
Create space for the work you do with custom storage and organization solutions
The clean home: Living the dream!
If you feel like you're living in perpetual clutter, it's time to take steps to change the way you live in your space. House cleaning is a fact of life and anything that makes it easier is welcomed, but sometimes it's hard to know where to start. Especially with the holidays bringing more people and activities into your home, some time-saving tips will come in handy!
Should You Declutter, Clean, Or Organize For More Stress-Free Living?
When does stuff become clutter?
Home organization for every area of your home
Cleaning is easier in organized, clutter-free spaces
The Tailored Closet is ready to help with any area of your home that could use a little TLC and life-changing organization. Reducing clutter is a great way to reduce stress, and innovative storage solutions make organized living possible. Call 866-712-3404 today or go online to www.tailoredcloset.com to find a designer near you and schedule a free, in-home or virtual* consultation to discuss changes you want to see in the new year.
*Virtual consultations are not available at all locations.
Like us on Facebook and follow us on Instagram.
*Updated 10/12/2022