Creative Storage Ideas for Small Spaces
Creative Storage Ideas for Small Spaces
A lot of living spaces are smaller now than they were decades ago, and because of the tighter rooms and minimized square footage in apartments and small houses, storage isn't an easy option. However, leaving clutter all over the place isn't ideal either, because a person can only declutter so much before they have no creature comforts left.
If you've already decluttered your home but you're still finding it incredibly difficult to store your possessions with such little space, it's time to get creative. In most homes, storage space exists in places you might not ordinarily consider.
Take Your Storage Vertical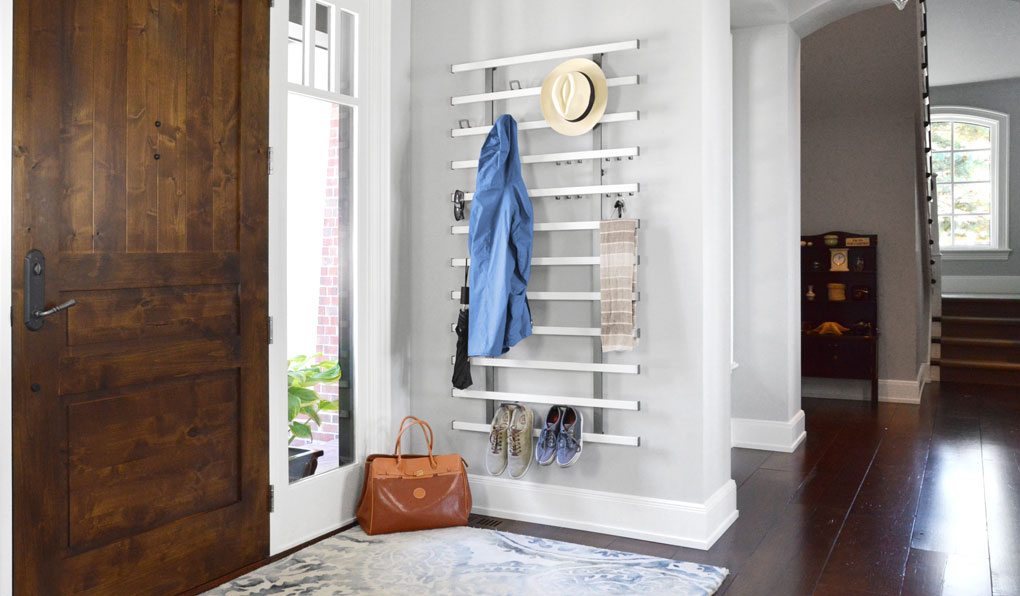 You might need to look above if you don't have a lot of floor space in your home, as going vertical can present you with a good deal of space that would otherwise sit empty. Using your walls and ceiling to stow some of your possessions can help keep things out of your walkways, off your furniture, and out of sight.
If you have high ceilings at home, make the most of the vertical space you have by adding some creative storage elements to the empty areas that usually skip your houseguests' notice.
Try these vertical storage options.
Pegboards:

Pegboards make excellent storage options, as the pegs can be rearranged to organize the various items they hold. Not to mention, pegboards are thin, easy to paint, and can be added to almost any wall.

Hooks or Racks

:

Hooks or racks are easy to install and they take up very little space. Arrange your hooks and racks in a way that doesn't crowd your storage space, and move as high up or as low to the ground as you want. Just be sure to hang things that meet the hook or rack's weight limits.




Upper Surfaces:

Using the tops of cabinets is a good way to make the most out of the empty space. For example, if you have tall cabinets in your kitchen, but there's significant space between the top of the cabinet and your ceiling, clean the area and use the space to store boxes and baskets that fit (and don't weigh a lot). The top of your fridge is a good storage space as well.




Hang Your Pots/Pans:

Whether you use your kitchen wall or install a pot and pan rack that suspends from the ceiling, taking your cooking equipment vertical can free up a cabinet that you can use for other kitchen items.
Take Advantage of Unused Space
There's probably a good deal of available storage space in your home, even if you don't notice it right away. All of these little nooks and crannies can be put to excellent use by incorporating storage elements into them. This way, you waste very little space, and the living areas in your home can be a little more open and aesthetically pleasing.
Here are a few areas where you might uncover some unused storage space.
Behind Doors:

There's usually a couple of inches of space between an open door and the wall behind it, which means that if you use the space wisely, you stand to have as much storage space as the door size allows. Tall, narrow shelves can effectively store toiletries, spices, and the like.

Between Cabinets:

The narrow space between two cabinets can sometimes fit a rollout storage unit. Several modern kitchens have built-in racks or shelves for smaller items like canned goods, condiments, or pasta boxes.




Under Beds:

As mentioned earlier, beds make great storage spaces, and if you have room under your bed, pull-out storage bins might be a good option.
Under-Cabinet Rollouts:

If there's space under your kitchen or bathroom cabinets, rollout drawers can help you make use of the available area. In some situations, high-quality rollouts can double as stepping stools for reaching items stored overhead.

Cupboard Doors:

Installing shelves, hooks, or racks on the inside of your cupboard doors can maximize the overall space the area has to offer.



Clutter and crowding are not usually a good thing, so if you plan to add some smart storage space to your home, choose your options wisely. You don't want every surface and every corner of your home to be stuffed to the brim with "stuff," otherwise your home is going to start looking crowded and uncomfortable quite quickly.
Strategize how you're going to tackle your need for storage and choose a few functional storage options. This way, you'll be able to keep your possessions out of sight, out of the way, and for the most part, out of reach. However, you'll still be able to make your rooms look and feel clean, comfortable, and spacious.
Call 866-712-3404 today or go online to www.tailoredcloset.com to find a designer near you and schedule a free, in-home or virtual* consultation.
*Virtual consultations are not available at all locations.